Al Ain Equestrian, Shooting & Golf Club is next off the tee in our series designed to help you tame the toughest holes in the Middle East. Here, AESGC Golf Manager Gavin Chappell outlines his strategy for the beastly 10th 
While the two other par 5s at AESGC offer birdie opportunities, the 10th, in stark contrast, more than lives up to its billing as stroke index 1. Even more skilled golfers will gladly take a par here and run to the 11th. From the hole's length, to the various bunkers in play from the tee, to second shots and regulation approaches that must avoid the large lake guarding the front and the right side of the green, there is no let-up when you arrive at the hole we dub "the Beast in the East".
Tee shot: Finding the fairway is the first challenge as any drive finishing in the rough, or even worse, the sandy waste area, will put you on the back foot for the rest of the hole. The landing area is relatively generous but as you approach 300 yards off the tee it starts to narrow so big hitters need to keep that in mind. The right of the fairway will lead to a better angle for your second shot; anything left will prove more difficult.
Second shot: If the fairway has been found off the tee, the next task is to move your second shot down the hole as far as possible. The two strategically placed fairway bunkers will be in your mind and both need to be avoided if you want a chance of hitting the green in regulation. Hugging the left side of the fairway is the prudent play as anything right will leave you a long carry over the water.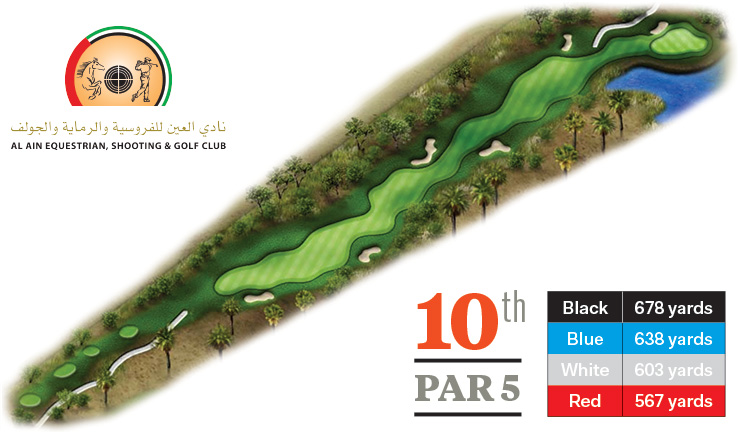 Approach: Even after two good blows you are going to have a mid-iron into the green. Hopefully, you are on the left side of the hole to make your line to the green a safer one that doesn't require a carry over the lake. Anything coming up short or right is going to see you reaching into your bag for another ball. Missing in
the greenside bunker is not the worse play.
Finishing off: The green is generous in size and slopes steeply from back to front. If you find yourself just off the putting surface short of the green, be positive chipping into the up slope. Conversely, if you end up over the green don't get caught out by the speed of the green when chipping or pitching from the back, as your ball can easily run further than you had imagined.
Once on the green, you still need to keep your concentration as the subtle breaks can lead to three putts. For a long putt, concentrate on lagging it close and avoiding a card wrecker. Par here is more than acceptable. – with Kent Gray
---
BE AT 1 SERIES:
Tame 'Sea View', stroke index 1 at Saadiyat Beach Golf Club
Tame the 15th, stroke index 1, at The Els Club Dubai
Tame the 5th, stroke index 1, at Tower Links Golf Club
Tame the 15th, stroke index 1, at Yas Links Abu Dhabi
Tame the 7th, stroke index 1, at Dubai Hills Golf Club
Tame the 12th, stroke index 1, at Royal Greens Golf & Country Club
Tame the 13th, stroke index 1, at Al Zorah Golf Club
Tame the 5th, stroke index 1, at Abu Dhabi Golf Club

YOU MIGHT ALSO LIKE:
The Middle East's 18 favourite holes
The Middle East's best par 3s
Top 10 Golf Courses in the Middle East: The Class of 2020