By GolfDigestME.com
LIV Golf on Wednesday unveiled its expanded calendar for its second season — with three new venues announced for its 2023 campaign.
Mayakoba's El Camaleón Golf Course in Mexico (February 24-26), Sentosa Golf Club in Singapore (April 28-30), and Real Club Valderrama in Spain (June 30-July 2) join The Grange Golf Club in Adelaide (April 21-23) as hosts for four of the 14 tournaments.
"LIV Golf is truly a global league dedicated to expanding the sport throughout the world, and these destinations for the league's 2023 launch showcase our commitment to tournament play at the highest level," said LIV Golf CEO and Commissioner Greg Norman. "These venues have played host to signature moments in golf, and we're excited to build new traditions for the sport while delivering a first-class fan experience at some of the world's best courses."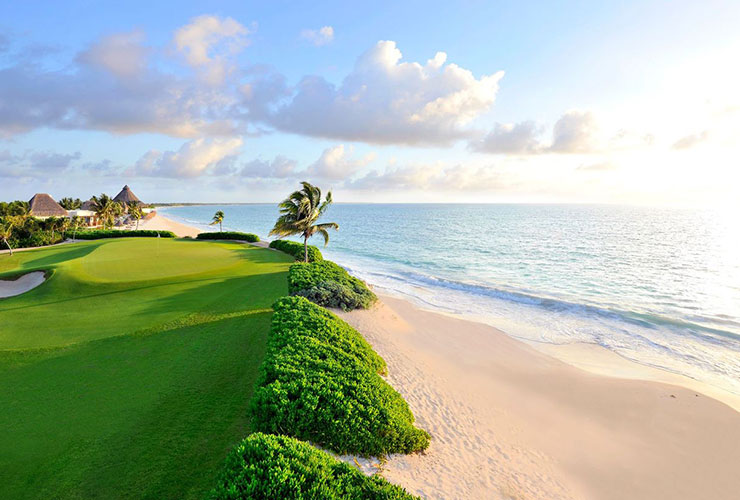 LIV Golf Mayakoba: February 24-26, El Camaleón
Mayakoba's El Camaleón, one of the most diverse golf courses in the world, will host LIV Golf's first event in Latin America. For the last 16 years, the Norman-designed El Camaleón along the pristine Riviera Maya oceanfront has been home to the World Wide Technology Championship at Mayakoba (formerly the Mayakoba Golf Classic) where Graeme McDowell (2015) and Pat Perez (2016) have been victorious. Ranked as one of the top courses in Mexico, El Camaleón will welcome many of the world's best, including Mexican stars Abraham Ancer and Carlos Ortiz, to Mayakoba's 620-acre resort and residential destination which blends through a diverse ecosystem boasting tropical jungle, dense mangroves, natural lagoons, and a sugar sand beach.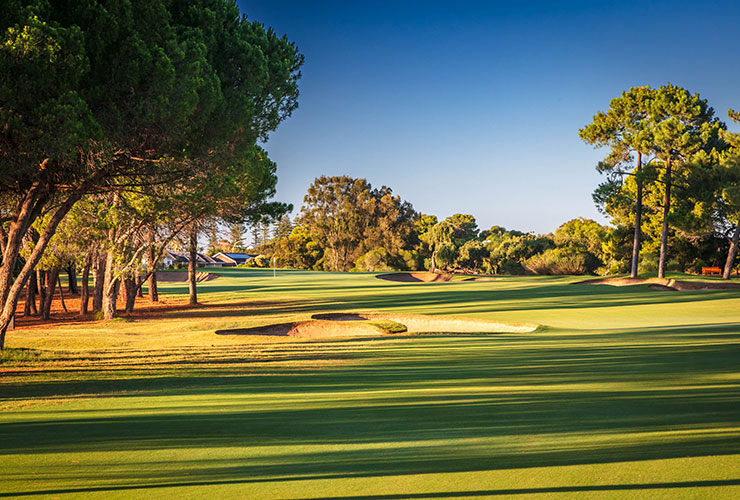 LIV Golf Adelaide: April 21-23, The Grange Golf Club
The The Grange Golf Club, one of South Australia's premier sporting venues, has hosted major professional events, including the West Lakes Classic, where Norman claimed his first professional victory in 1976. Reigning Open Champion Cameron Smith, along with Australian stars Marc Leishman and Matt Jones, will attract a large following at the venue Down Under, which has hosted the South Australian Open, multiple PGA events, and marquee amateur tournaments, including the Australian Amateur, the Australian Interstate Team Series and Australian Lady Amateur events. Most recently, the Club hosted the 2019 and 2016 Women's Australian Open, boasting record crowds.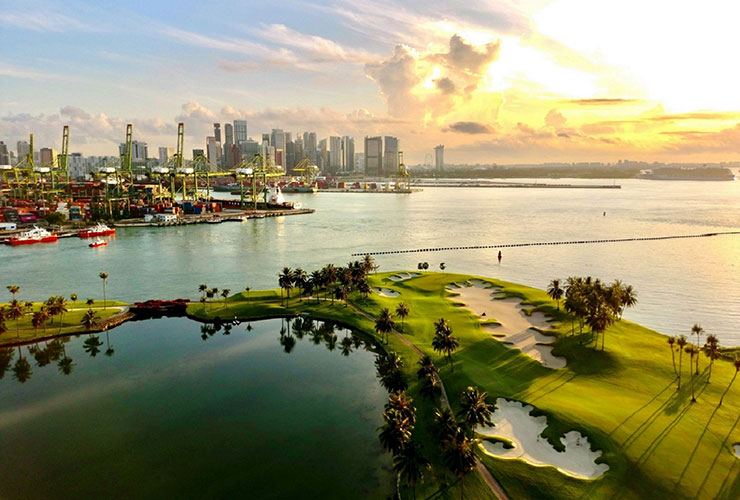 LIV Golf Singapore: April 28-30, The Serapong at Sentosa Golf Club
Regarded as one of the world's best golf courses, players and fans will experience Serapong's iconic layout, with fast, challenging greens, trademark contours and signature holes. A powerhouse of Asia golf, defined by its state-of-the-art agronomy program and 'Tournament Ready' year-round conditioning, The Serapong will be a welcomed stop for former Singapore Open champions Ian Poulter and Sergio Garcia. Since 2018, Sentosa has been widely recognised for its commitment to sustainability, having become the first golf club in the world to join the UN Sports for Climate Action Initiative, as well as pledging to become carbon neutral by the end of 2022. Named "World's Best Eco-Friendly Golf Facility" for the third year in a row and "Asia's Best Golf Course" at the 2022 World Golf Awards, the Club also earned two further awards, "Best Championship Course in Asia-Pacific" and "Singapore's Best Golf Course" at the recent edition of the Asian Golf Awards, hosted in Vietnam.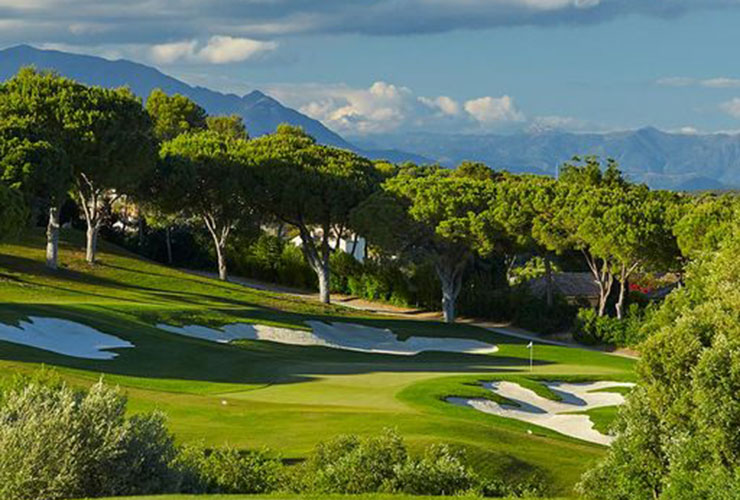 LIV Golf Valderrama: June 30-July 2, Real Club Valderrama
Consistently ranked as the No. 1 course in Europe since the late 1980s, Valderrama has played host to some of golf's biggest events. Site of the thrilling 32nd Ryder Cup won by Europe in 1997, the course has also hosted two editions of the World Golf Championships (1999 and 2000), the long-running Volvo Masters (1988-2009), and in recent years, the Andalucía Masters, one of the most prestigious tournaments in Spain. Northern Ireland's McDowell (2010) and Spanish legend Garcia (2011, 2017-2018) have been victorious at Valderrama, widely recognised as the "Augusta of Europe" for its championship pedigree and immaculate maintenance. Located in Sotogrande, Southern Spain, locals will also welcome 22-year-old Spanish prodigy Eugenio Chacarra, winner of the LIV Golf Invitational Bangkok and former world No. 2 amateur.
LIV Golf's international field will feature major winners including Dustin Johnson, Phil Mickelson, Brooks Koepka, Bryson DeChambeau, Henrik Stenson, Patrick Reed, Louis Oosthuizen and more. Final rosters for the LIV Golf League will be announced in 2023, when 12 established team franchises will compete in a global 14-event schedule for an unprecedented $405 million in prize purses.
The LIV Golf League will feature simultaneous team and individual play, with each season culminating in a Team Championship finale. The full 2023 league schedule, to be released in the coming weeks, will tee off from February to September and will not compete with the Majors, international team events or heritage events.
Borja Escalada, CEO of RLH Properties (Mayakoba), said: "Mayakoba is honoured to have been a pioneer for golf within Mexico and Latin America over the past 16 years, and we are incredibly proud of the outstanding players who have found success competing at Mayakoba during this time, from Carlos Ortiz, Armando Favela and Abraham Ancer to Jon Rahm and Eugenio Chacarra. We could not be more excited to continue this pioneering legacy with LIV Golf, a true industry innovator, and to bring back the best Mexican golfers to play in their home country. We are sure that this alliance will continue to allow us to show the rest of the world all that Mexico, Quintana Roo, Riviera Maya and Mayakoba have to offer.
Andrew Johnston, General Manager and Director of Agronomy at Sentosa Golf Club, added: "To be officially announced as a LIV Golf venue is exciting for everyone associated with Sentosa Golf Club. We are proud to have the opportunity to welcome 48 of the world's best players to battle it out across The Serapong, for what will be the biggest prize purse and event in the history of golf in Singapore. We cannot wait to host the event and showcase to millions of people why Sentosa Golf Club is renowned for being one of the world's best golf clubs."
Javier Reviriego, Chief Executive, Real Club Valderrama, said: "We have a rich history of hosting extraordinary golf tournaments, and we are excited to initiate this new partnership with LIV Golf. The quality of players that will compete at Valderrama will no doubt attract many European fans that are eager to see some of the best golfers in the world."
You may also like:
Get the December 2022 edition of Golf Digest Middle East FREE here!
Lee Westwood's son to make pro debut
Seventh Saudi Open set to get rolling
Ernie Els targets silverware in Indonesia
Sibling rivalry at Australian open
Tiger: I would never take a cart on PGA Tour
Tiger Woods: Greg has to go
OWGR is flawed, says Tiger
LIV Golf reveal their World Cup XI
Hero Cup line-ups announced for Ryder Cup warm-up event in Abu Dhabi
Cam Smith aims to end career-best year on a high
Is it time to abolish OWGR?
Tiger out of Hero World Challenge
Sergio's run comes to an end
Rory thinks he gave Tiger Covid ahead of the Open
Hedwall claims Open de Espana in dramatic fashion
Emotional triumph for Cam Smith in Australia
Meet Dan Bradbury, DP World Tour's newest surprise package