By Christopher Powers
Despite what the naysayers will have you believe, the show will go on this week at Quail Hollow, site of the 14th Presidents Cup. LIV Golf has robbed captain Trevor Immelman and his International team of a handful of its top players, leaving Davis Love III and his American squad (who lost some decent names, too) hefty favourites, this thing might as well be over.
Even so, once the first drives are hit, the International team will be playing to win. And while it's abundantly clear how outclassed they are on paper — the average World Ranking among the Americans is 11.83, while no International player ranks higher than 16th — the underdogs might prove to be a little friskier than prognosticators are predicting. There are 33 combined PGA Tour victories on the International side, a decent amount of experience between Adam Scott and Hideki Matsuyama, and plenty of youth.
Our ranking of all 24 golfers competing in Charlotte, however, still leans heavily toward the US, as expected (all rankings are before Fortinet Championship).
24. Taylor Pendrith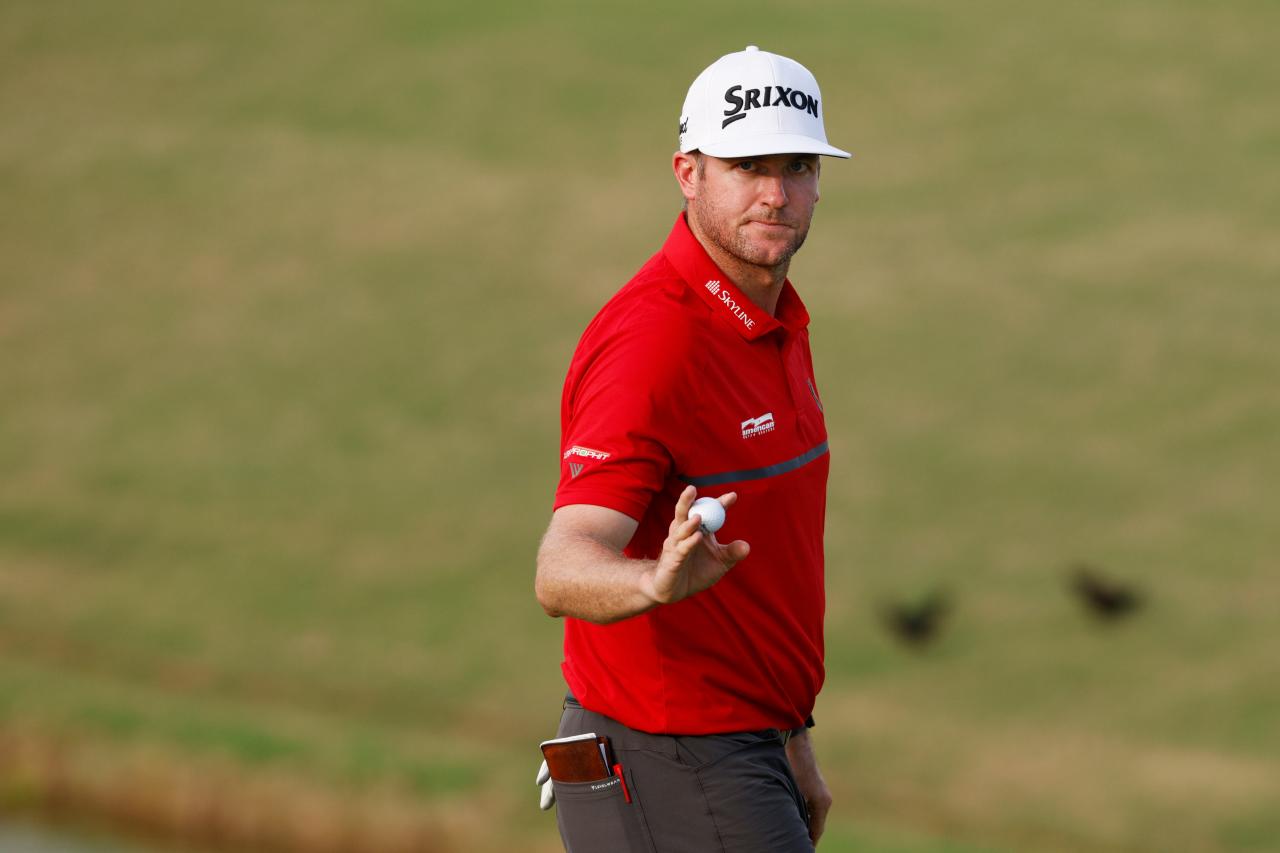 Age: 31 World Ranking: 107 Presidents Cup appearances: Rookie
To put it in NFL terms, Pendrith is Mr Irrelevant in this Presidents Cup. Last man in. Casuals might think Captain Immelman had to pick up the 31-year-old Canadian off the scrap heap, but this could actually prove to be a wise late addition. Pendrith was coming on extremely strong at the beginning of his first full PGA Tour season last year, but after suffering a rib fracture during a warm-up at the Players Championship (he still finished T-13, by the way), he missed the next 17 weeks. He spent that time at home, angry on his couch watching golf and knowing he could hang with the big boys. He then proved he still could upon returning at the Barbasol Championship in July. In his final six starts of the 2021-22 season, he finished T-13 or better five times.
23. Christiaan Bezuidenhout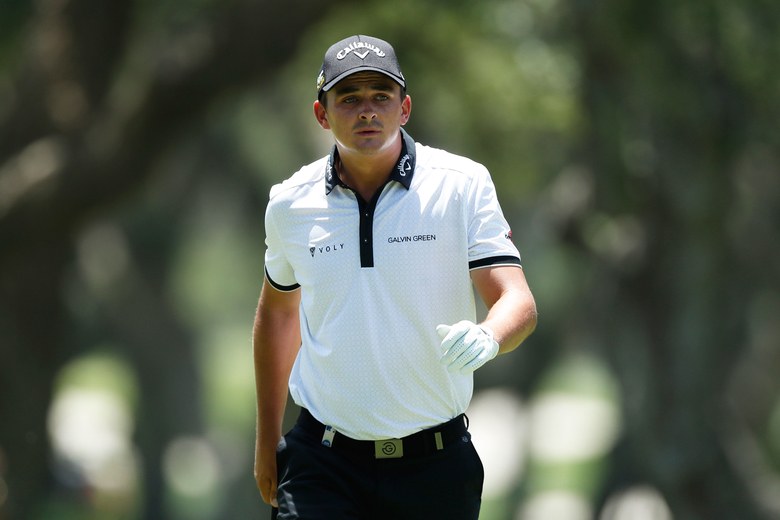 Age: 28 World Ranking: 66 Presidents Cup appearances: Rookie
Bez's story has been well-documented but it's worth re-telling. At age two, he picked up what he thought was a bottle of soda on the ground that turned out to be rat poison. He somehow survived, but the episode badly affected his nervous system. He now speaks with a stutter, which has created anxiety issues on the golf course. Despite all this, he's picked up three victories on the DP World Tour and made plenty of noise on the PGA Tour. The Presidents Cup will no doubt be an environment unlike any other the South African has faced, but his ability to hole putts from seemingly any distance could make him a rather formidable teammate in both the foursomes and four-ball formats.
22. Sebastian Munoz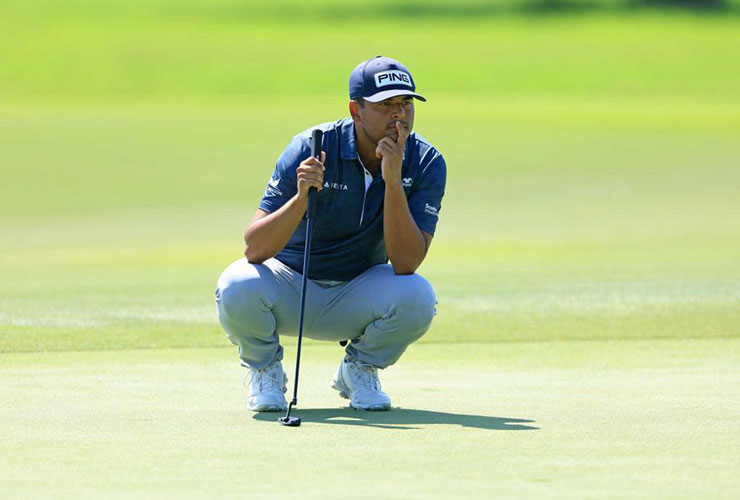 Age: 29 World Ranking: 65 Presidents Cup appearances: Rookie
Munoz doesn't have a proper nickname yet, but may we suggest 'The Microwave'? Much like an NBA sixth man, Munoz can cook at a moment's notice, and is a favourite first-round leader every event he tees it up in. He's shot rounds of 63 or better five times in his PGA Tour career, and two of those were 60s, both coming within the last 12 months. In an event where firing at flags, racking up birdies and not getting killed by the big mistake is quite literally the name of the game, we could see Munoz thrive as a rookie.
21. Cam Davis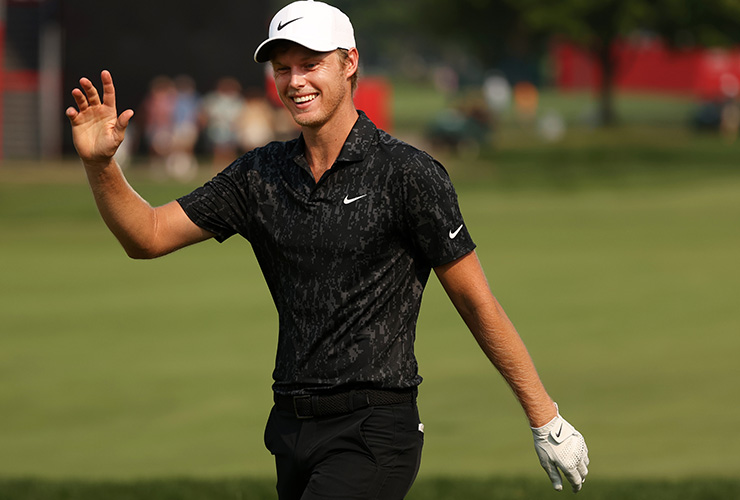 Age: 27 World Ranking: 63 Presidents Cup appearances: Rookie
Having the odds stacked against you is something this Aussie is rather familiar with. On the 71st hole at the 2021 Rocket Mortgage Classic, Davis, having just made a bogey a hole earlier somehow holed a bunker shot for eagle and then birdied the 72nd for a back-nine 31, which earned him a spot in a three-man playoff with Joaquin Niemann and Troy Merritt. Davis outlasted both, picking up his lone tour win on the fifth playoff hole. After a quiet next few months, the 27-year-old finished last season with seven finishes of T-16 or better in 12 events, which made Immelman's decision to spend one of his six captain's picks on Davis an easy one.
20. Si Woo Kim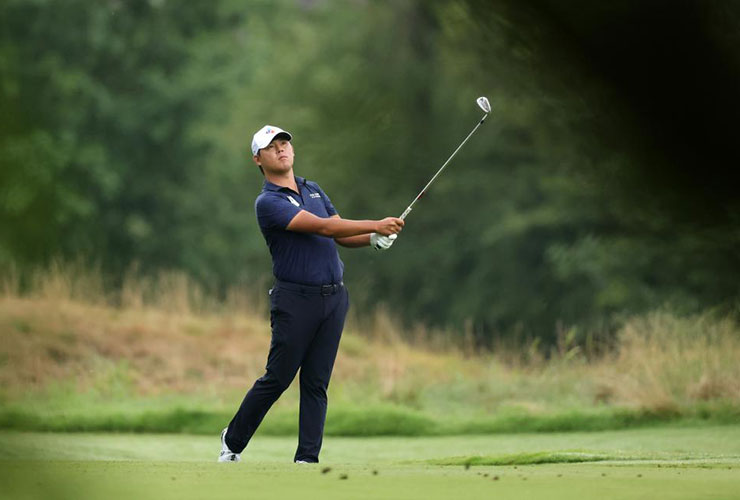 Age: 27 World Ranking: 74 Presidents Cup appearances: 1
Presidents Cup record (singles): 1-2-0 (0-1-0)
Of the 12 players on the International side, Kim is one of three to have actually played in this event before, and what a rookie debut it was. OK, so Kim won just one match, but it was one of just two matches the team won overall in the first four sessions of the bloodbath that was the 2017 Presidents Cup. During Sunday singles, Kim also went viral for shushing the American crowd at Liberty National, a bold move with his team down by double digits. Given Kim is a three-time PGA Tour winner with experience in the event, not to mention arrives in North Carolina in decent form, Immelman could lean on him heavily in the first four sessions.
19. Mito Pereira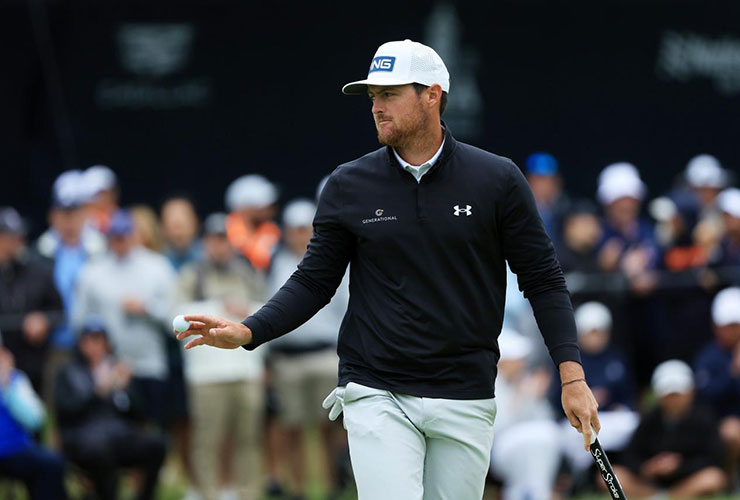 Age: 27 World Ranking: 49 Presidents Cup appearances: Rookie
Right or wrong, Pereira is known to the golf world at large mostly for his crushing collapse on the 72nd hole at the PGA Championship in May. That's when his mind played tricks on his body causing him to make an awkward lash at the ball off the tee and hit it in the water at Southern Hills. The good news: He immediately bounced back with a T-7 the following week at the Charles Schwab, then a T-13 at the Memorial. He ran out of gas down the stretch during his first full year on tour, just missing out on East Lake and the Tour Championship, but with a little bit of time off and one start at the Fortinet Championship to knock off any rust, we'd expect the Mito we saw from October 2021 through June 2022 to show up in Charlotte.
18. KH Lee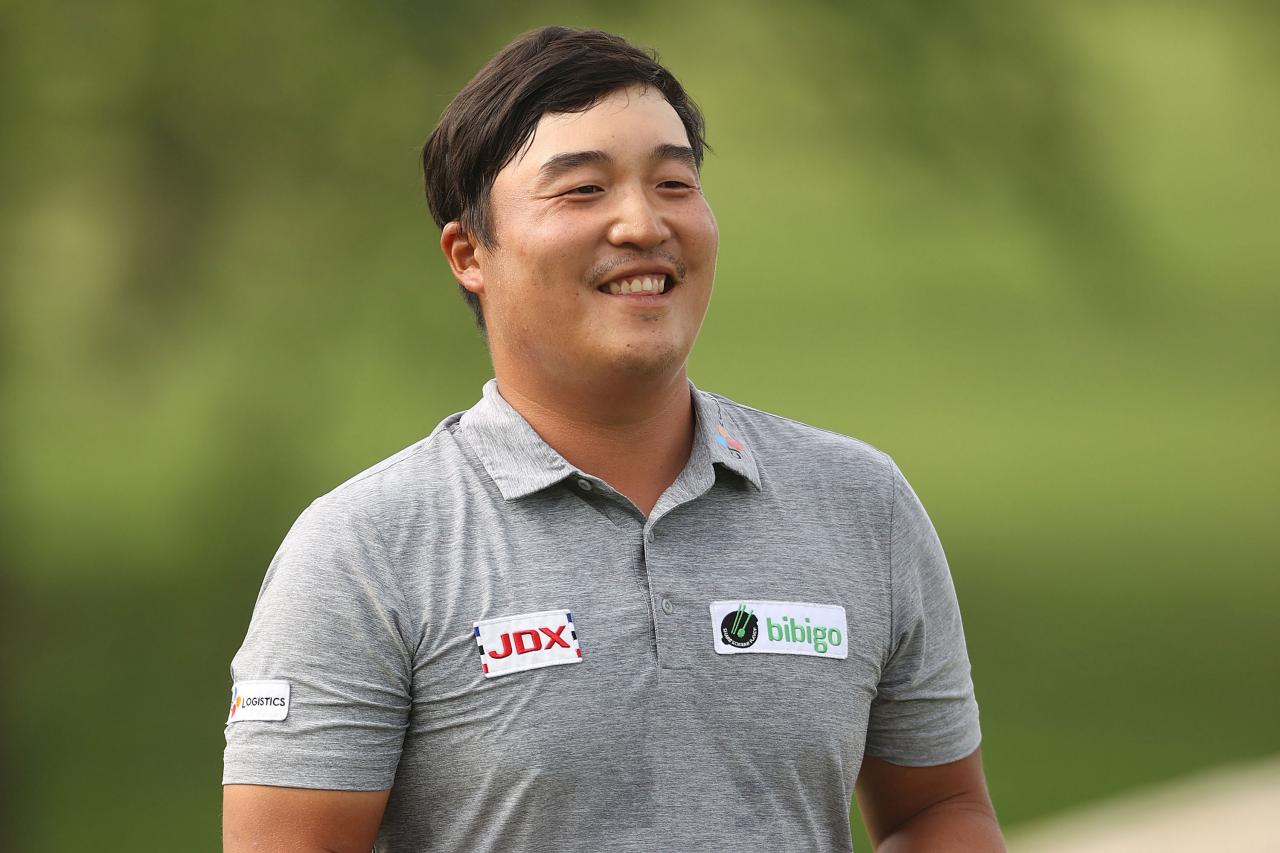 Age: 31 World Ranking: 41 Presidents Cup appearances: Rookie
If the Presidents Cup was being played at TPC Craig Ranch, where Lee won back-to-back in 2021 and 2022, beating Sam Burns and Jordan Spieth in the process, we'd say he might have a chance to be the top point-getter for the Internationals. This one's at Quail Hollow, though, where Lee has struggled in his two trips, finishing T-60 in 2019 and T-58 in 2021. Perhaps his fortunes could change on the George Cobb design, as Lee is coming in with solid form, having just tied for fifth at the BMW Championship.
17. Corey Conners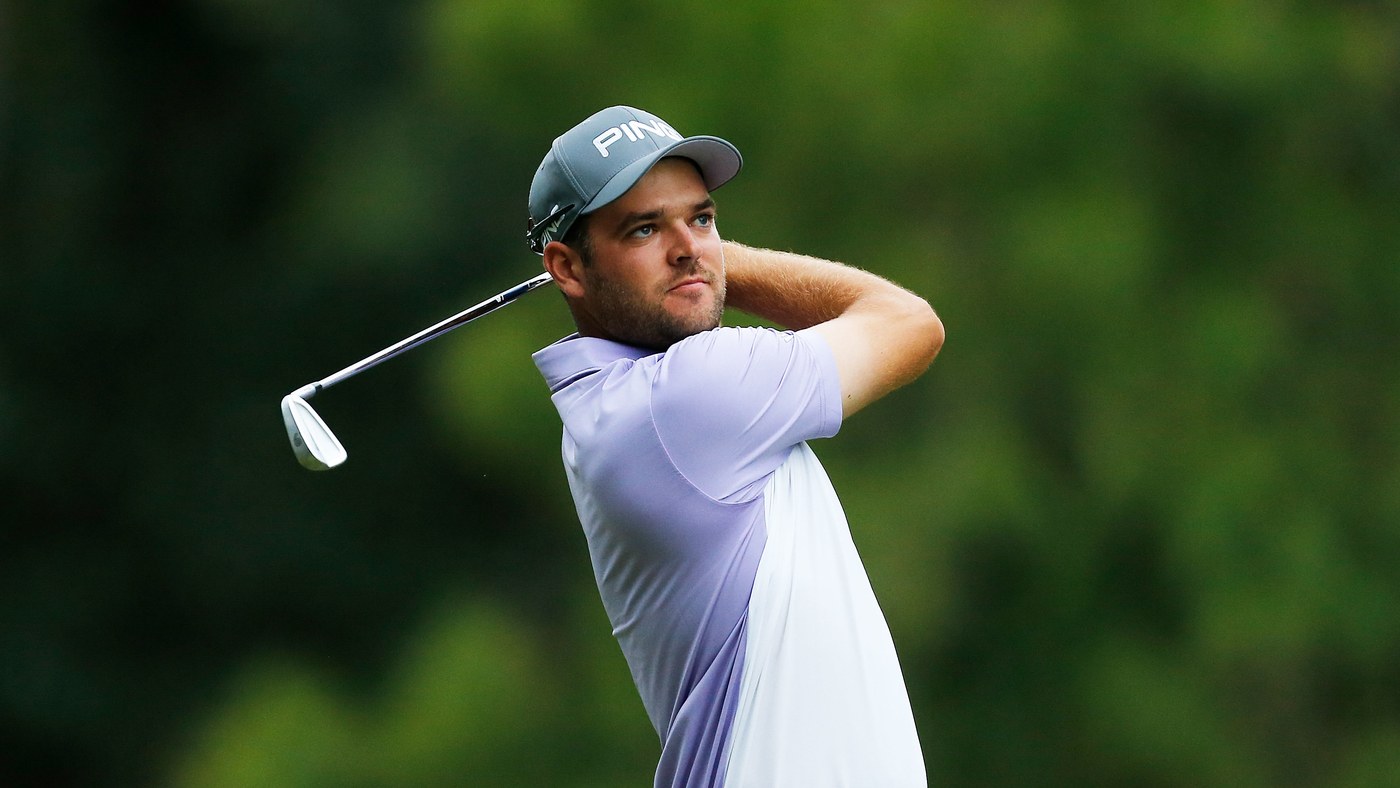 Age: 30 World Ranking: 25 Presidents Cup appearances: Rookie
After just missing on points in 2019, Conners had to feel a bit slighted to not be selected by captain Ernie Els to play at Royal Melbourne. It spoke to the strength of that International squad to leave off the maddeningly consistent Canadian, who picked up his lone tour win that season at the Valero Texas Open. Three years later, Conners earned his way on to the team on points, and he's no stranger to playing well in big-time events. He's currently on a stretch of three consecutive top-10s at the Masters, and top-20s at the 2021 PGA Championship and 2021 Open Championship proved his game — drive it dead straight and feast with your irons — is suited for just about anywhere. The only concern is his putting, which is usually a requirement to collect points in these match-play events. That said, Conners did finish third in the 2022 WGC-Dell Match Play this past March.
16. Max Homa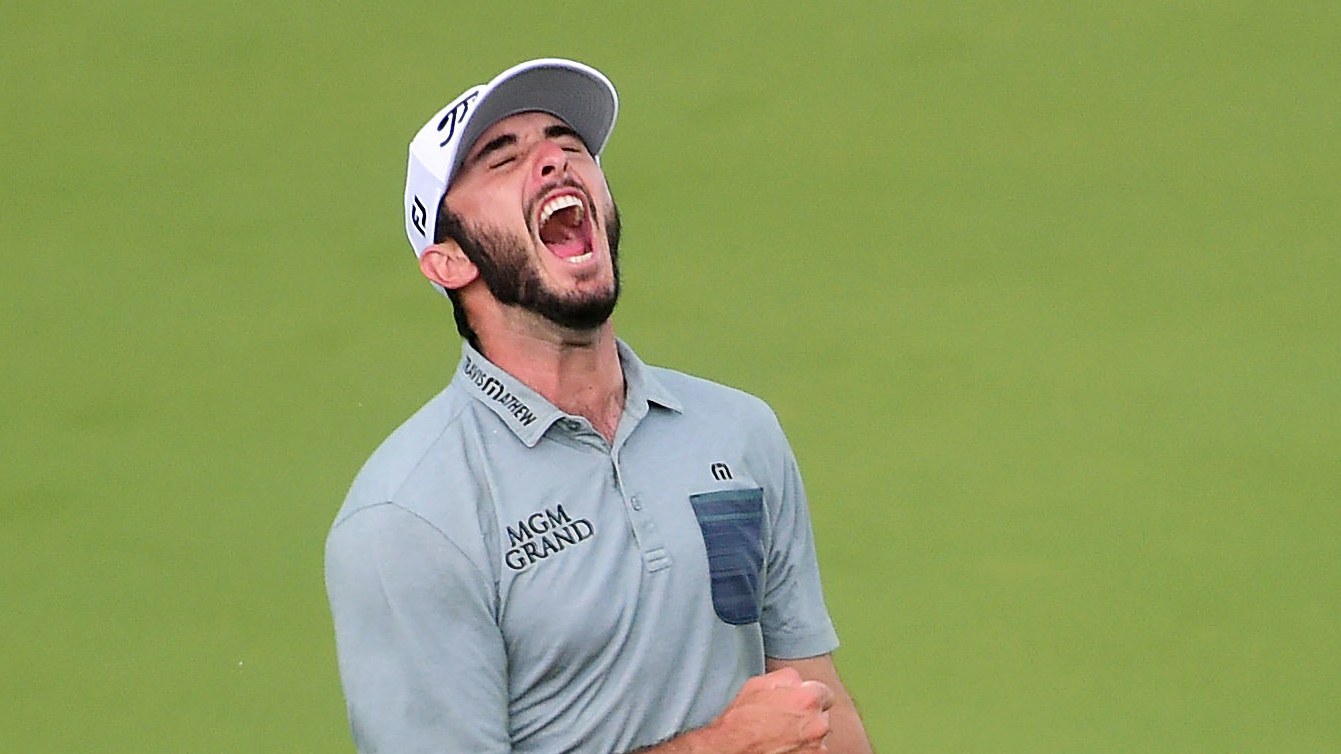 Age: 31 World Ranking: 22 Presidents Cup appearances: Rookie
Now a prolific winner on the PGA Tour, it was only a matter of time that we got to see Homa in a team event. And could there be a better location for his US team debut? Homa picked up his first career win at Quail Hollow in 2019, and has since won four more times — including last week at the Fortinet Championship — on some of the toughest courses and against some of the better fields in golf, including his hometown track, Riviera. He won't shy from the spotlight, and considering his history at Quail Hollow and his ability to get along with just about anybody, we could see a scenario in which US captain Davis Love III trots him out for all four sessions.
15. Kevin Kisner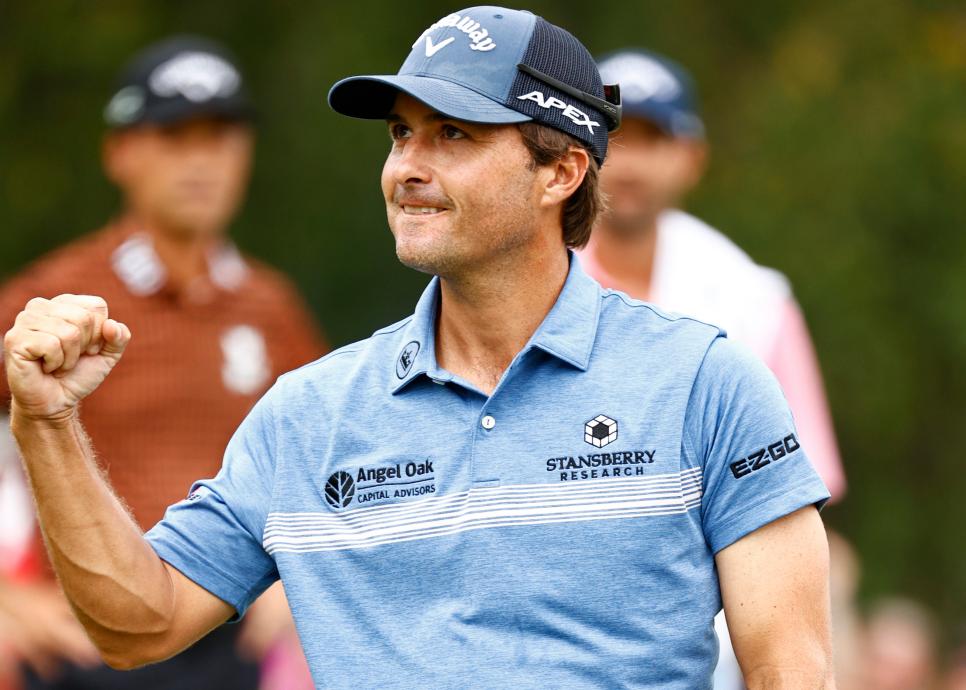 Age: 38 World Ranking: 26 Presidents Cup appearances: 1
Presidents Cup record (singles): 2-0-2 (0-0-1)
Kiz fans, unite. Your boy is finally back in a match-play team event, and it's at a course he's actually been good on! The big controversy before last year's Ryder Cup was that Kisner was left off the squad due to Whistling Straits being a bad course fit. That's not the case at Quail Hollow, where Kisner was the 54-hole leader at the 2017 PGA and tied for sixth at the 2014 Wells Fargo. And yes, we all know about his match-play prowess. At 38, Kisner is likely to be used sparingly by and he'll need to find a new teammate without Phil Mickelson in the picture this year. That said, with the way his putter can cook, Kisner could pair with just about anybody.
14. Joohyung 'Tom' Kim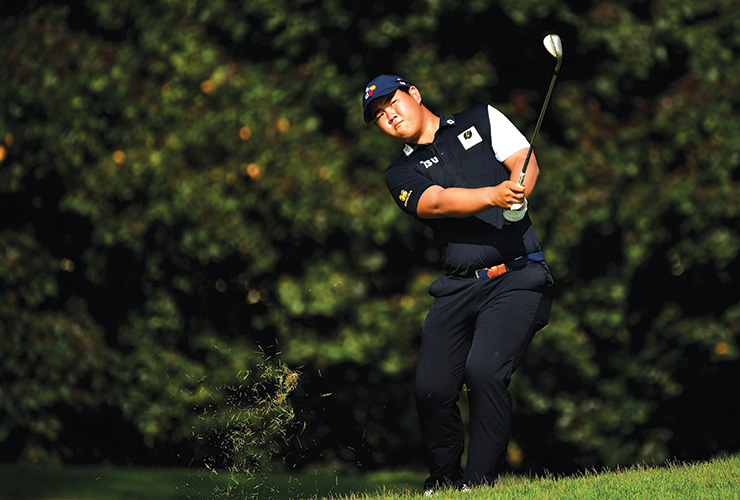 Age: 20 World Ranking: 21 Presidents Cup appearances: Rookie
This time last year, Joohyung Kim, aka Tom aka Thomas The Tank Engine, was well outside the top 100 in the Official World Golf Ranking. He then began vaulting up the standings thanks to a boatload of high finishes on the Asian circuit, a T-17 at the Byron Nelson, a third at the Genesis Scottish Open, a seventh at the Rocket Mortgage Classic and then a stunning victory at the Wyndham Championship. That win came after starting the week with a quadruple-bogey 8, and he still went on to win by five strokes. There's absolutely no telling how far the youngest player in this Presidents Cup can go, which is great news for the future of the International team.
13. Billy Horschel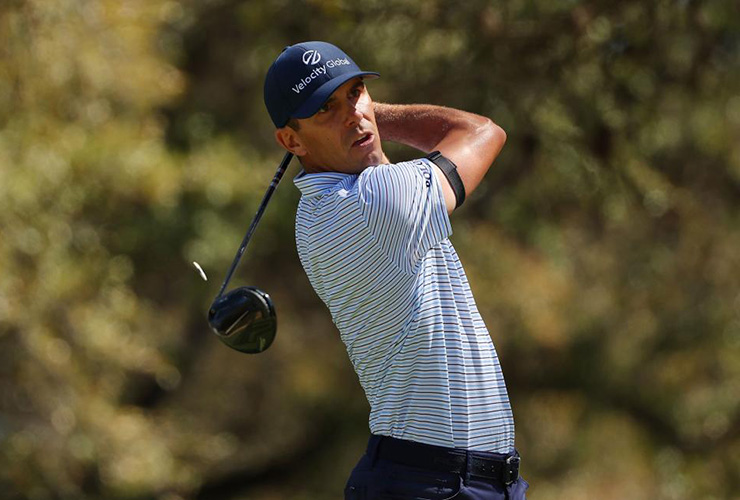 Age: 35 World Ranking: 15 Presidents Cup appearances: Rookie
Despite putting together several strong seasons on tour, Horschel will be making his first team-event start, a product of the fact he's mostly struggled in majors in recent years. There's little doubt he's been waiting for this for a very, very long time, which could go one of two ways: Horschel plays out of his mind for his country, or the moment is too big. We'd bet on the former, as the feisty Florida Gator is playing some of the best golf of his life of late. Two of his last three wins have come in a team event (2018 Zurich) and in the 2021 WGC-Dell Match Play, where he fended off current World No. 1 Scottie Scheffler.
12. Adam Scott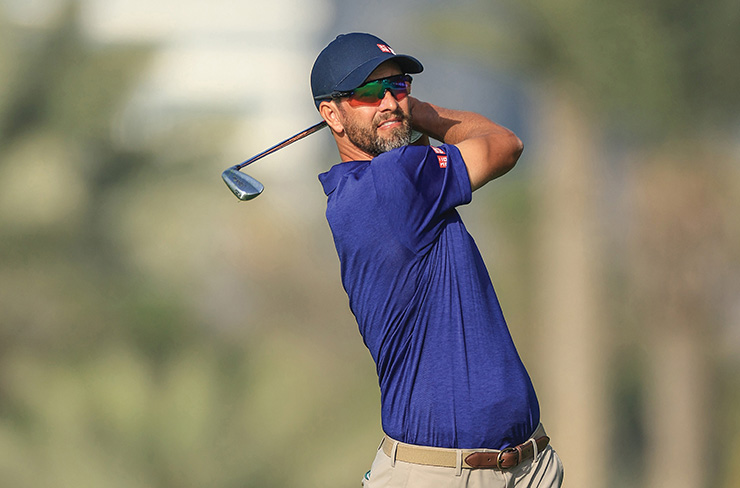 Age: 42 World Ranking: 30 Presidents Cup appearances: 9
Presidents Cup record (singles): 16-22-6 (5-4-0)
By far the most experienced man in this Presidents Cup, Scott will be making his 10th appearance in the event. He's never been on the winning side, but he factored hugely in the infamous tie in 2003, going 3-2-0 at Fancourt in South Africa. Two years later, he went 3-1-1 in a valiant International team effort. The US side has gotten the best of Scott since, though he conjured up some serious magic in 2019 at Royal Melbourne, going 2-2-1. With Scott being 42, it will be interesting to see if Immelman rolls him out for every session, something the Aussie has remarkably done in all but one of his Presidents Cup appearances. He's playing some fine golf, he's one of the few experienced International team members, and he seems to be as healthy as ever, so Immelman may have no other choice.
11. Sam Burns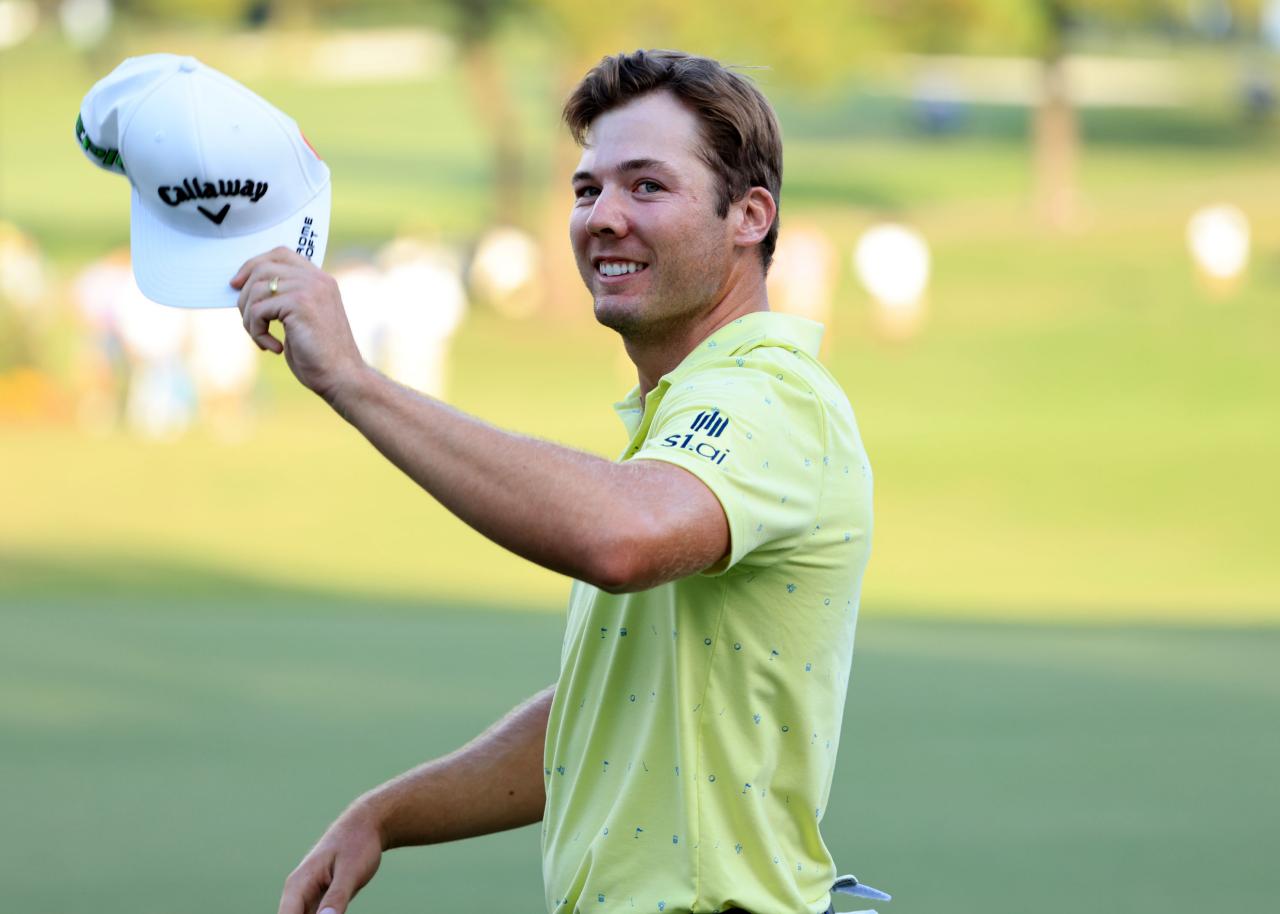 Age: 26 World Ranking: 12 Presidents Cup appearances: Rookie
Burns began an epic run at the 2021 Genesis Invitational, where he tied for third. He picked up his first win 10 weeks later at the Valspar, then backed it up with a solo second in his next start at the Byron Nelson. He has since won three more times, briefly earning the crown as hottest player on the planet before he cooled off the last three months of the 2021-22 PGA Tour season. He seems destined for even bigger and better things in 2022-23, and it could all start with an impressive rookie debut for Team USA.
10. Cameron Young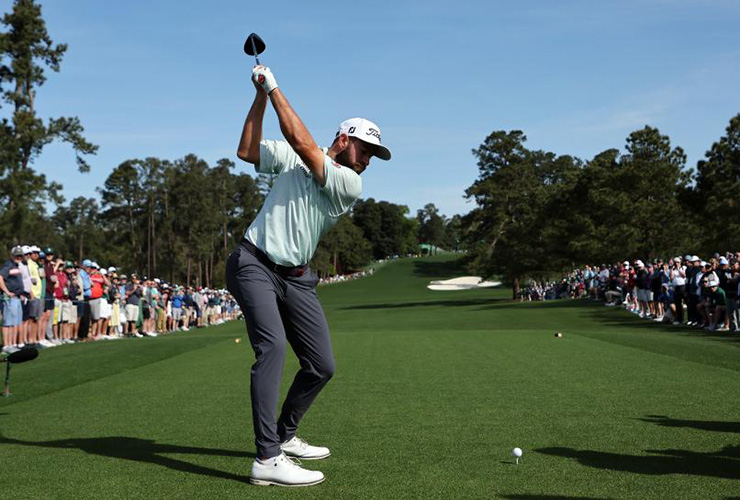 Age: 25 World Ranking: 17 Presidents Cup appearances: Rookie
The oldest 25-year-old in golf is a "rookie" in name only. If his two top-threes in his first six majors are any indication, he has absolutely no problem on the big stage. He's never played at Quail Hollow, but there's no reason to think it won't suit him perfectly. Young hits the ball forever, which could pair very nicely with a great wedge player like Justin Thomas or an elite iron player like Collin Morikawa. Let's not forget, either, that Young impressed captain Love in a big way at the Rocket Mortgage Classic, where they were paired together for the first two rounds when Young went 71-63. At his young age and with his immense talent, we could see him in every session, which makes him an attractive bet as the top points scorer for the American team.
9. Tony Finau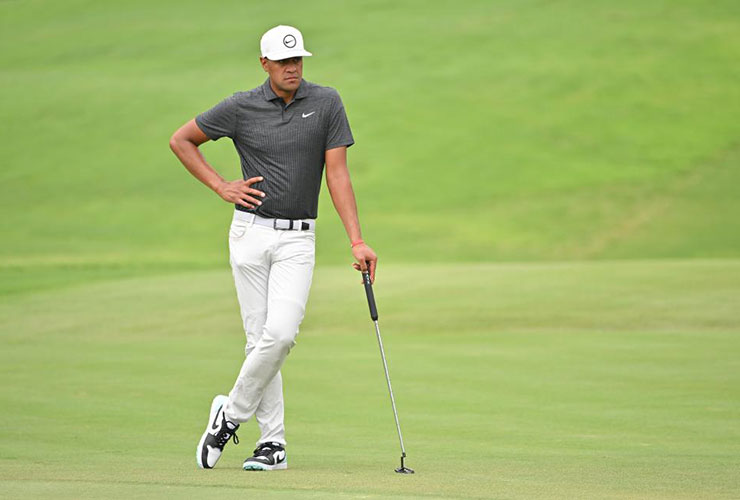 Age: 32 World Ranking: 14 Presidents Cup appearances: 1
Presidents Cup record (singles): 0-1-3 (0-0-1)
Coming off a scorching hot summer that featured back-to-back wins at the 3M Open and Rocket Mortgage Classic, Big Tone should be rolling into Quail Hollow beaming with confidence. He played a key role in 2019 at Royal Melbourne, when the American squad trailed 10-8 heading into Sunday singles and stormed back quickly to take an 11-10 lead. Trailing 4 down through 10 to the International team's top player, Hideki Matsuyama, Finau stunned him on the back nine, somehow tying the match and allowing the US to keep a one-point lead. Had that one gone differently, there's no telling what sort of momentum shift would have occurred. Finau's been in this fire before, and he's at the top of his game heading into his second Presidents Cup.
8. Hideki Matsuyama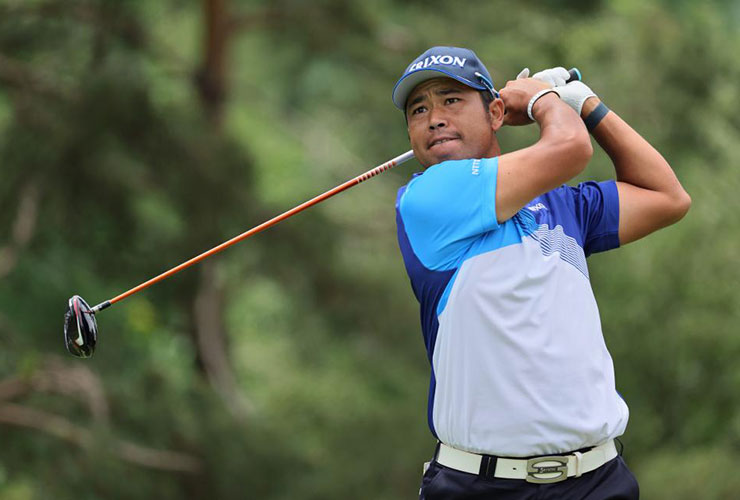 Age: 30 World Ranking: 16 Presidents Cup appearances: 4
Presidents Cup record (singles): 6-7-4 (2-1-1)
Even with Scott in the mix, Matsuyama is still by far the man Immelman will rely on most. Their highest-ranked player, Matsuyama will need to play in every session and he'll need to do some serious damage for the International team to have any chance. If he can do that, and continue to dominate in singles, that's one of their paths to a massive upset.
7. Jordan Spieth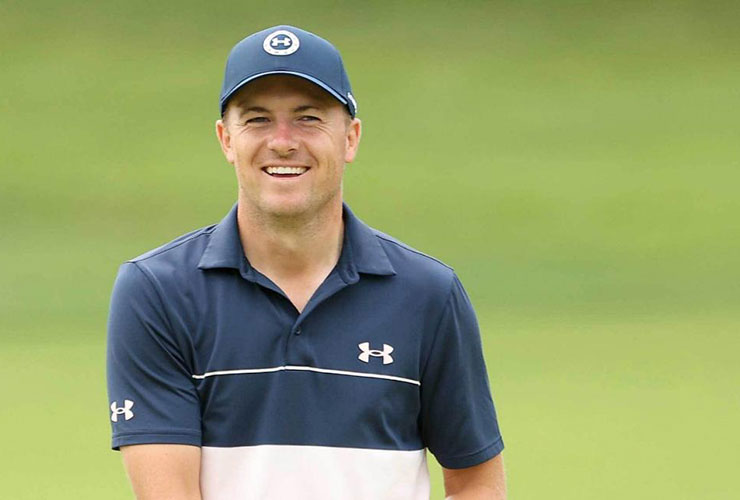 Age: 29 World Ranking: 13 Presidents Cup appearances: 3
Presidents Cup record (singles): 8-5-1 (0-3-0)
Stunningly, Spieth missed out on Royal Melbourne in 2019 during the height of his slump, which remains the only time he's been left off of one of these biennial team events since turning pro. It was a shame given Royal Melbourne seemed perfectly suited to Spieth's skill set. Quail Hollow is very much not, but the guy will likely find a way anyway. With his 8-4-2 record in the event, he's technically the US team's veteran.
6. Collin Morikawa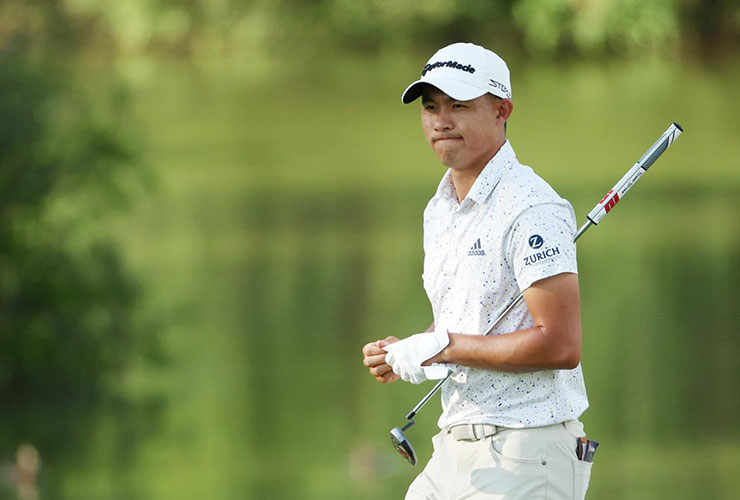 Age: 25 World Ranking: 9 Presidents Cup appearances: Rookie
This should be the first of many Presidents Cups for Morikawa, who went 3-0-1 in his Ryder Cup debut last year. His elite iron play allows Captain Love to pair him with just about anybody on the team, and it speaks to just how good Morikawa is that his recent form could be characterised as a "slump" for him. That slump has included three top-five finishes in his last 11 starts, naturally. It also speaks to how ridiculous the American team is that this two-time major champ and former World No. 2 checks in at sixth in our ranking.
5. Sungjae Im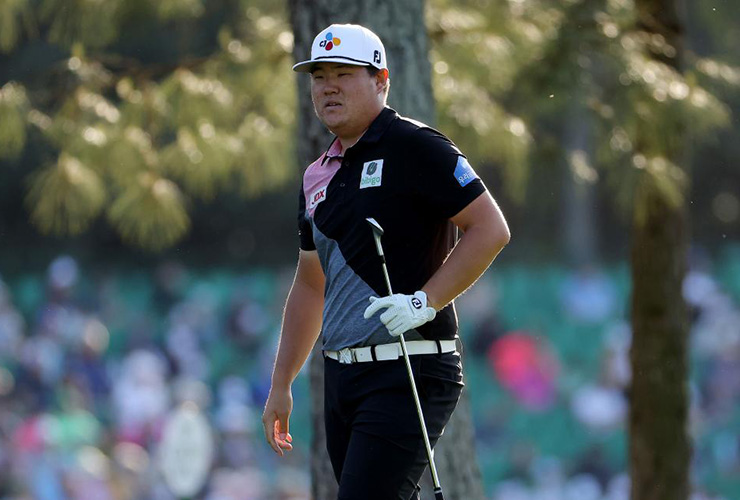 Age: 24 World Ranking: 18 Presidents Cup appearances: 1
Presidents Cup record (singles): 3-1-1 (1-0-0)
While Matsuyama and Scott will serve as the team's leaders, there is no question who the team's current best player is. The non-stop golf Im has played (35 events in 2020-21) appeared to finally catch up with him this past summer, when a back flare up saw him miss nearly a full month after the US Open. When he did return, he was as good as new, picking up back-to-back T-2s at the 3M Open and Wyndham Championship and another T-2 with the starting strokes at the Tour Championship. He also shined in this event in 2019, playing in every session and only losing one of his five matches. Immelman would sign for a replica of that performance at Quail Hollow.
4. Xander Schauffele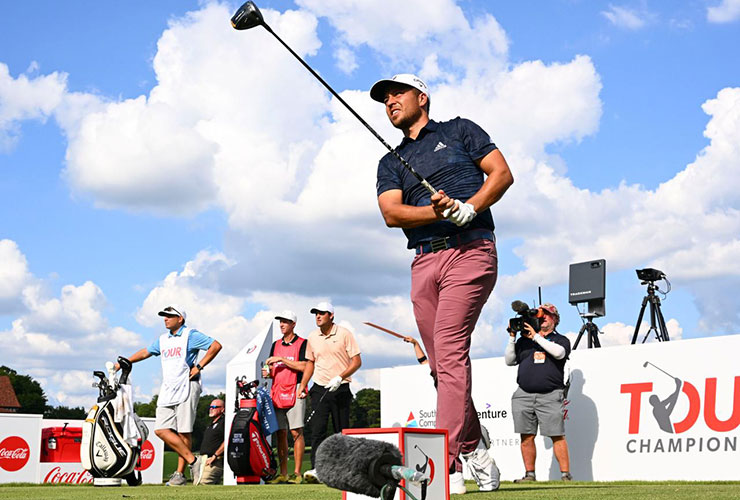 Age: 28 World Ranking: 5 Presidents Cup appearances: 1
Presidents Cup record (singles): 3-2-0 (1-0-0)
Schauffele finally ended the silly "can he win a non-team/non-no-cut/non-Olympic event" argument with impressive wins in consecutive starts this past summer at the Travelers Championship and the Genesis Scottish Open. He then finished the season with consecutive top-five finishes at the BMW and the Tour Championship, and has since been dominating wine country with his good buddy Patrick Cantlay, who Love will likely pencil him in with for all four sessions, as is tradition. Back in April, the duo won the Zurich Classic of New Orleans, further building the bond.
3. Patrick Cantlay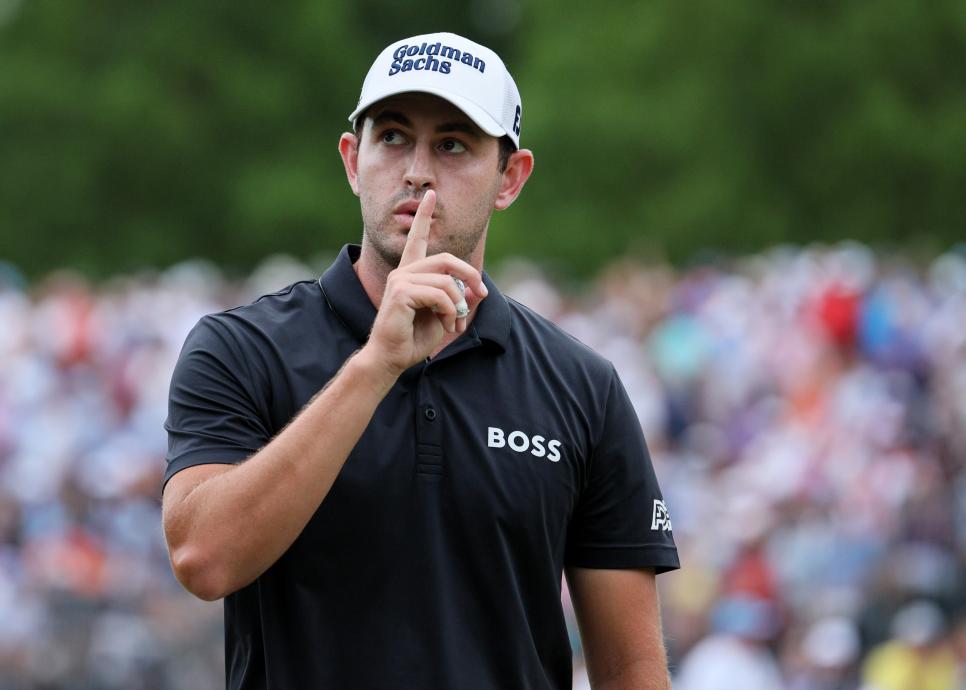 Age: 30 World Ranking: 4 Presidents Cup appearances: 1
Presidents Cup record (singles): 3-2-0 (1-0-0)
Like his best pal, Cantlay came on like a hurricane to finish the season, finishing T-14 or better in 10 of the last 12 events, including his BMW and Zurich wins. He and X didn't dominate like everyone thought they might at Royal Melbourne, but then they went 2-0-0 together at Whistling Straits to improve their team record to 4-2-0 in team events. The way they are both playing, it would surprise no one to see them improve that record to 8-2-0 this week.
2. Justin Thomas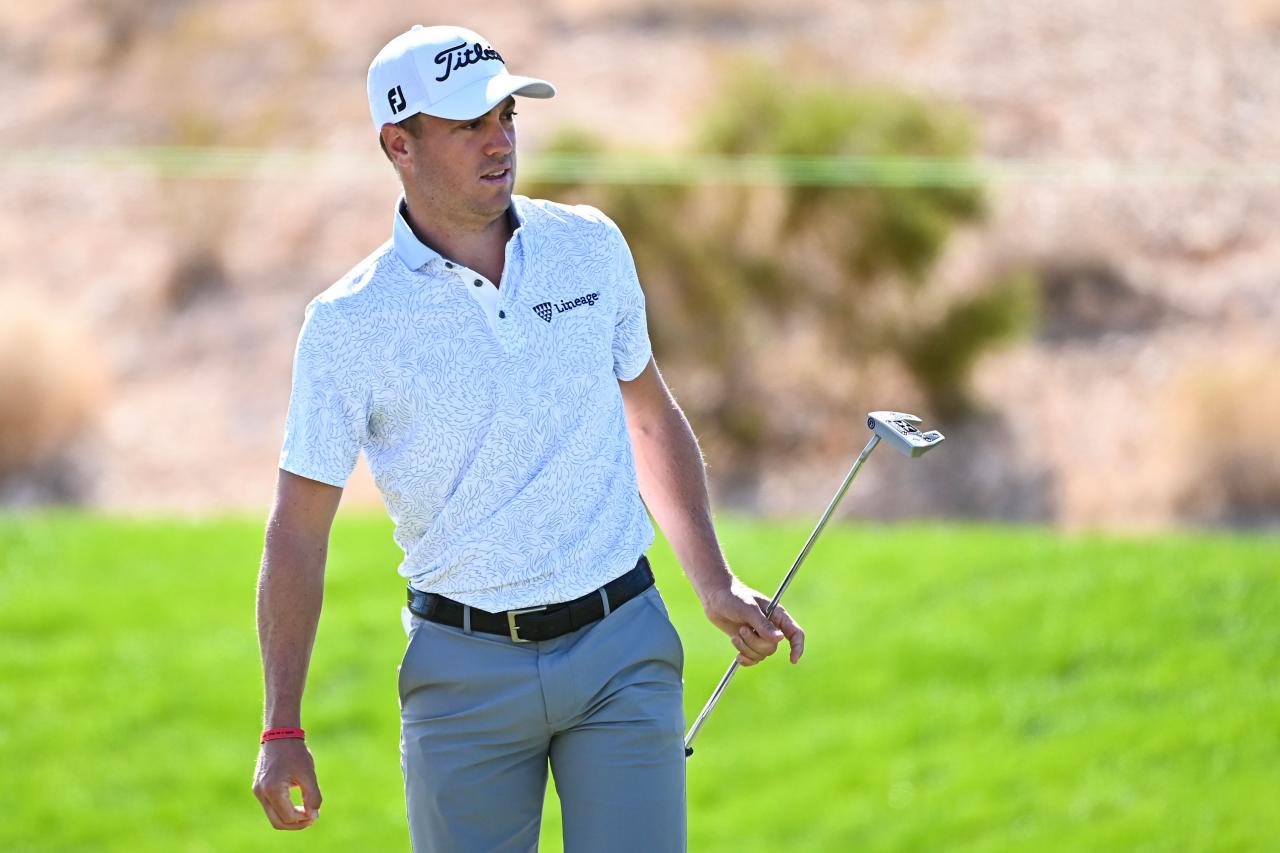 Age: 29 World Ranking: 7 Presidents Cup appearances: 2
Presidents Cup record (singles): 6-2-2 (0-2-0)
If not for the epic season from our next name on the list, Thomas would be the clear No. 1 player in this event, with his sparking 6-0-2 record and ability to carry anyone he's paired with to a victory. Yes, the recent neck injury is a concern, though he seemed to quell that with a solo fourth at the Tour Championship, without the starting strokes. Oh, and he's got some OK history at Quail Hollow, where he won the 2017 PGA and finished seventh at the 2015 Wells Fargo.
1. Scottie Scheffler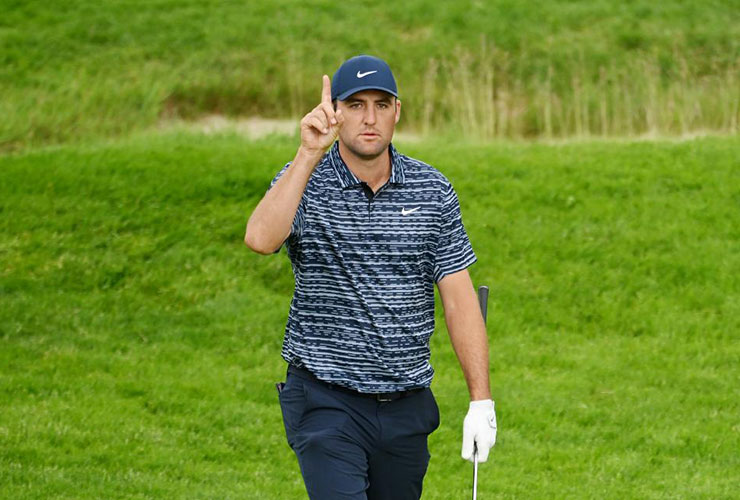 Age: 26 World Ranking: 1 Presidents Cup appearances: Rookie
Was there any doubt? The World No. 1, despite the mini meltdown at East Lake, is the clear-cut top player in this event and has already proved his match-play mettle by winning the WGC-Dell Match Play in March and going 2-0-1 in last year's Ryder Cup. In retrospect, it seems absurd he only played in two sessions at Whistling Straits, a product of the US Team being unfairly good. We're betting we see him in all five sessions at Quail Hollow where, no offence to the International team, there will be no one even close to his level like there was at Whistling Straits, where he dusted Jon Rahm in Sunday singles, 4 and 3, to stick a fork in the European side.
You may also like:
Golf Digest Middle East presents Oktoberfest 2022
DAvis Love finds his voice — thanks to LIV
WATCH: LIV Golf highlights from Chicago
WATCH: Willett's three-putt to lose Fortinet
Pay day in Chicago: Who won what at LIV Golf?
Loud and proud crowd the difference at Presidents Cup
WATCH: Bryson gets in a tangle at  Chicago LIV event
Laklalech becomes first Arab to win on LET
Chiara Noja secures LET card for 2023
Max Homa claims Fortinet title
MacIntyre holds off Fitzpatrick to claim Italian Open
Cam claims LIV Golf title as Sergio responds
Greg Norman gets a Cam mullet
Cam turns on the style at LIV Golf Chicago
Rory to face LIV Golfers at Dunhill Links Championship
Van Dam aims for double impact in New York
Team Europe should fancy Ryder Cup chances
DP World Tour Championship set for a week of fun
Meet Carl Yuan, your favourite golfer you don't know yet
Dubai Desert Classic set for January return — without Slync
Get your FREE September edition of Golf Digest Middle East here