By Matt Smith
After another phenomenal year, Rory McIlroy has more targets to aim for than there are at the Jumeirah Golf Estates driving range this week as the DP World Tour Championship takes place in Dubai.
The world No. 1 comes into the season finale looking to join Henrik Stenson as the only players to hold both the PGA Tour season-long FedEx Cup and DP World Tour Rankings crowns. He is also going for a fifth Harry Vardon trophy, awarded to the top points scorer over the course of the DP World Tour season. Moreover, he is taking aim as a fifth title in the UAE (DPWTC 2021, 2015, Dubai Desert Classic 2009, 2015).
So it needless to say the Northern Irishman is feeling good about his chances at a happy hunting ground on the Earth Course at JGE this week.
"I'm really excited," he said on Tuesday at JGE. "I've had some success around here and I've had some great memories in Dubai in general. I've won four times across this tournament and the Desert Classic.
"It's a nice feeling to come back here and have a chance to win the season [Rankings] title. It's been a few years but with my consistent play this year and obviously in the majors and some of the bigger events, I find myself in a nice position. It's nice to come in with not just one but two things at stake.
"It would be a really nice way to finish off the year. This is my last event of the season. I know some of the other guys will play in the Bahamas in a couple weeks in Tiger's event. I think the way I've played throughout the year, I've been so consistent, especially the last six or seven months post-Augusta.
"I'm coming off the back of a really good performance and I'll try to replicate that again. I would be slightly disappointed if I walked away from here knowing I didn't play as well as if I can, and I know if I do play like that, I'll give myself a good chance."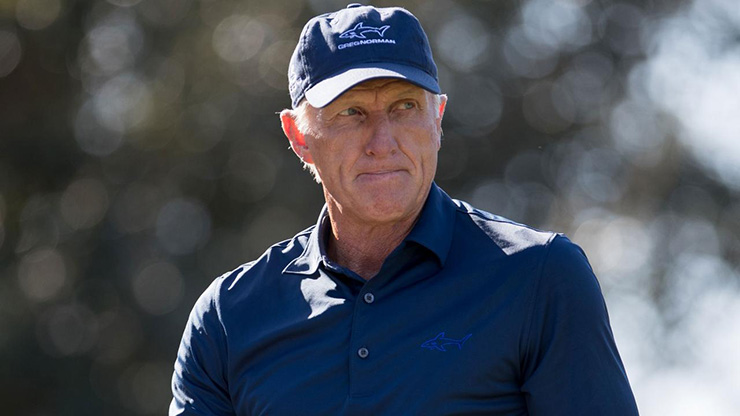 Of course, you cannot put a microphone in front of McIlroy without the subject of LIV Golf coming up, especially after its CEO Greg Norman this week said the PGA Tour players and Tiger Woods should be grateful to LIV Golf for what it has done for the game and helped raise prize money across the board.
"The game of golf is, I would say in a less certain place than it was 12 months ago," was McIlroy's assessment. "No one really knows what's going to happen going forward.
"In terms of I guess anything that Greg says, it depends what you're looking for out of golf. Am I thankful that it's provided more opportunities for the top players to earn more? Yes. But ultimately will that make me happier at the end of my career? No.
"There's a lot of things that people play golf for and do their jobs for, and it's not just about money. It's about other things. It's about fulfilment. It's about trying to get the best out of yourself. It's about the satisfaction of turning up and sort of trying to play to your potential. You know, those are the things that certainly made me the happiest about playing golf. So to some people, they might play for other reasons. But for me, I'm happiest when I'm playing my best and doesn't matter how much I'm going to make. But at the same time, it's the sporting achievements that are the things that get me going."
McIlroy is also confident things will settle down for golf in 2023. "I don't think it will have another year like this one because all of the noise has been about who is jumping ship, who is going where, who is staying, who is going," he added. "Very little of the storyline has actually been about the golf. So I think next year, if we can get the storylines to being about the golf and being about the competition that's happening and what's happening on the course, that's a good thing.
"There's a few things that I would like to see on the LIV side that need to happen. I think Greg needs to go. I think he just needs to exit stage left. He's made his mark but I think now is the right time to sort of say: 'Look, you've got this thing off the ground but no one is going to talk unless there's an adult in the room that can actually try to mend fences.' Right now it seems like it's a bit of a stalemate."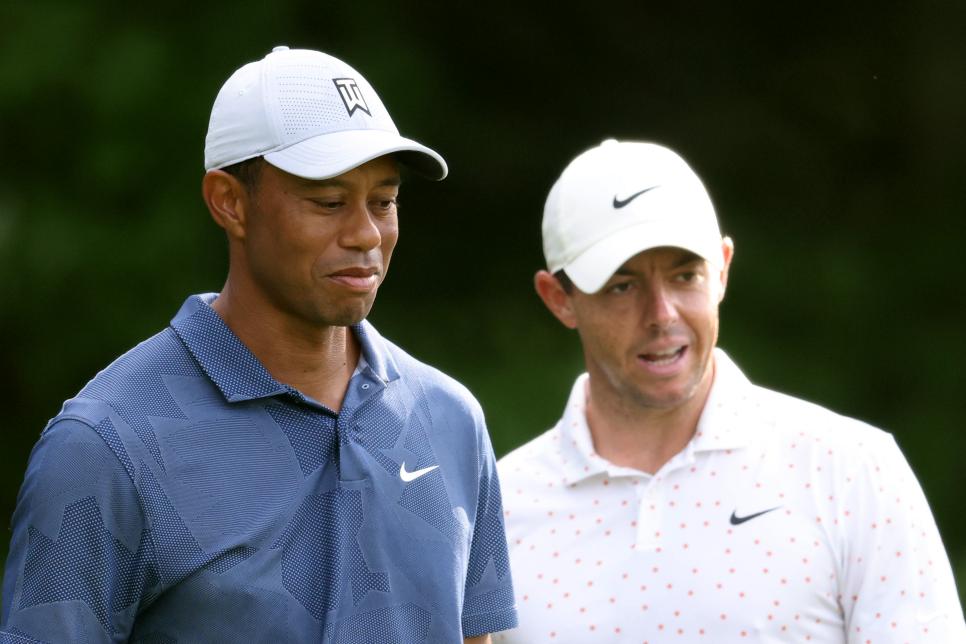 As for Tiger being grateful, McIlroy again took a strong stance. "I'm very thankful for everyone in golf, and I've said this a million times: Tiger is the reason that we are playing for as much as we are playing for," he insisted. "Tiger is the reason that stature of our game is where it is. The generation of Tiger and the generation coming after Tiger have all benefited from him and his achievements and what he's done for the game of golf. I don't think Tiger should be thankful to anyone for anything. I think everyone else in the game should be thankful."
Back to this week and, in particular, McIlroy's closest rival in the Rankings race, the Northern Irishman has nothing but admiration for what Kiwi Ryan Fox has achieved this year, including winning in Ras Al Khaimah, the Dunhill Links and just missing out to Tommy Fleetwood by a stroke at the Nedbank Golf Challenge in South Africa on Sunday.
"He's had an amazing season," McIlroy said. "I saw he went from 217th in the world up to 23rd in the world this week. That's an amazing climb. You have to play great golf and you have to play consistently great golf over a decent period of time to get that high. And he's done that playing golf tournaments that don't necessarily provide as high of World Ranking points as some others, so I think he's done a phenomenal job this year. I don't know him well but he seems like a lovely guy, and I'm looking forward to playing with him on Thursday."
McIlroy is a colossal 133-under par on the Earth Course over the past 11 years, and he is set on improving that further this time around.
"Stop it. Stop it! That was just pure class!"

McIlroy magic at the 18th three years ago 🤩 #DPWTC | #TourArchive pic.twitter.com/pDyzkpPz9H

— DP World Tour (@DPWorldTour) November 14, 2022
"I think for me, a golf course like this is it plays right into my strengths, four par 5s," he said. "So par 72s are usually golf courses that I excel on because of the four par 5s and because I'm able to play the par 5s quite well because of my length and that's obviously part of the reason why I've done well here."
While failing to collect a major for the eighth consecutive year, McIlroy is delighted at his performances during a campaign that saw him rise to No. 1 in the world once again.
"In terms of the consistency, especially in the majors, it's probably one of my best," he said, "I didn't win one of the Big Four but I was second at Augusta, third at The Open, fifth at the US Open and eighth at the PGA, so it's been very consistent. "I'm still finding ways to improve. That's a really positive thing going forward. So it's been a great year and I'm excited to see where I go from here because those improvements 15 years into a career is something that excites me."
You may also like:
Get your FREE November issue of Golf Digest Middle East here
Fleetwood flies into Dubai on a high
College golfers can now get PGA Tour cards before turning pro
Morikawa withdraws from DP World Tour Championship
Cam Smith makes a major call on LIV Golfers
LOOK: The final line-up for the DP World Tour Championship
Nelly caps taxing LPGA season in style
Tony Finau flips the script
LIV Golf confirms 2023 date in Australia
Fleetwood goes back-to-back in Sun City
Ogletree wins from Bernd in Egypt
Chiara Noja stages sensational victory at Aramco Team Series in Jeddah
Aramco's pursuit of happiness and equality for women's golf
PGA Tour player DQd for using 15th club
Fox and Donald fighting it out at Nedbank Challenge
Charley Hull fighting fit in Jeddah
Chiara Noja stays in contention at ATS Jeddah
PGA Tour takeaways from Houston
Fox makes perfect start at Sun City
Dubai's Chiara off to a flier in Jeddah
It's what we deserve, says Hall of Saudi Ladies International prize hike
Future stars set for the Junior Dubai Desert Classic