By Matt Smith
Norwegian golfing star Viktor Hovland confessed to me on the eve of the Slync.io Dubai Desert Classic in January that he enjoys the relative anonymity back at home.
"I am not plastered over the billboards, and I am free to walk around with my friends," the 24-year-old said, regarding his homeland where sporting stars are usually wearing skis or sitting at a chessboard.
But that has all changed in the past few months.
Hovland went on to win at Emirates Golf Club on the Majlis Course in Dubai that weekend and propel himself to A-list superstardom in his country alongside the likes of chess Grandmaster Magnus Carlsen and an endless list of heroes who claimed 408 Olympic medals on snow and ice.
Norway is a country that has limited time each year for 'summer' sports such as golf and football due to its location in the Arctic Circle, so winter and indoor sports are embraced.
Wind of change
However, things have been changing.
On Monday, Manchester City announced the signing of Erling Haaland, arguably the hottest prospect in football, as he joined his boyhood club from Borussia Dortmund in Germany (his father Alfie played for City two decades ago as captain and Erling was born in England).
The giant striker, unveiled 22 years to the day after his father's signing at City, is certainly used to being mobbed by fans in Germany and beyond as he has become the poster boy for the world's most popular sport, taking over the mantle, alongside PSG's Kylian Mbappe, from the likes of Lionel Messi and Cristiano Ronaldo.
He has a long way to go to fill those boots, but he and Hovland are putting Norway on the sporting map outside of skis and skates.
Hovland has been propelled to fame thanks to his famous playoff win in Dubai over Richard Bland (Rory McIlroy — infamously — found the water on 18 to miss out on the title).
"I am not a star at home," Hovland told me just before that win in Dubai, his perma-smile glistening in the winter UAE sunshine. "I enjoy it, as I get to relax with my friends. We kinda get away with it."
Not so much now. Hovland is very much in the spotlight alongside Haaland.
History
Norway has tasted major success twice before in golf thanks to Suzann Pettersen (2007 LPGA and 2013 Evian), but sadly it never really registered in her homeland.
Outside the winter sports, they have had stellar footballers in Ole Gunnar Solskjaer and people like John Carew and Tore Andre Flo, who still get mobbed wherever they go.
Then there are others such as Petter Solberg (motorsports) and more recently Casper Ruud in tennis.
Haaland and Hovland have "kinda" changed that these days and the Norwegian populace has embraced sports outside their normal go-to zones.
Hovland is now on the billboards.
He is getting mobbed.
He is a star.
Hovland is one of the biggest draws on the PGA Tour in the US and beyond as the world No. 8 (he was No.3 after Dubai Classic), with merchandise deals flowing.
Haaland has probably already become the signing of the summer football transfer window with his much-touted move to England to follow in his father Alfie's footsteps after completing a £51.2m transfer to City. The 21-year-old has arguably usurped the Norwegian winter stars thanks to 86 goals in 89 games for Dortmund, and is ranked as one of the biggest stars in the game of football.
Hovland, for his part, has (re?)launched golf on to the map in Scandinavia, taking over from the likes of Sweden's 2016 Open Championship winner Henrik Stenson.
Football has its fair share of Nordic heroes, with Soskjaer scoring the famous winner for Manchester United in the 1999 Champions League final against Bayern Munich, plus global stars such as Flo, Henning Berg, John Arne Riise, and now Haaland, but never before had they had a star like this on the fairways.
Quriky fact: While Haaland joins the Abu Dhabi-owned City, Hovland made his name in Dubai to reach his highest ranking of No. 3.
Chess mastermind Carlsen is a legend in his own right after his recent World Championship defence in Dubai at Expo 2020, but it is a close-run thing after that as to whom is the biggest Norwegian star.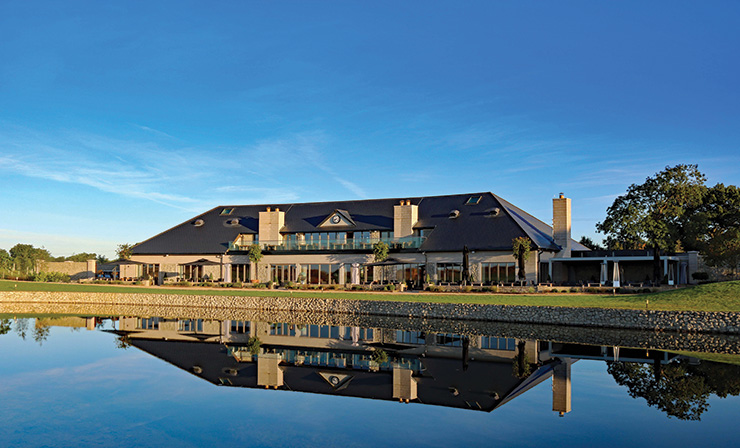 Breakdown
Let's see where Hovland ranks among the Norway contingent — outside the mountains — in our own ranks.
(This is my opinion only, based on current performances and the reputations of those who have retired.)
1 Magnus Carlsen (Chess)
2 Ole Gunnar Solskjaer (Football)
3 Erling Haaland (Football)
4 Viktor Hovland (Golf)
5 Casper Ruud (Tennis)
6 Karsten Warholm (Track and Field)
7 Tore André Flo
8 John Arne Riise (Football)
9 John Carew (Football)
10 Petter Solberg (Motorsports)
11 Morten Gamst Pedersen (Football)
12 Joshua King (Football)
13 Cecilia Braekhus (Boxing)
14 Henning Berg (Football)
15 Ronny Deila (Football)
16 Ronny Johnsen (Football)
17 Suzann Pettersen (Golf)
18 Åge Hareide (Football)
19 Ståle Solbakken (Football)
20 Henrik Ingebrigtsen (Track and Field)
You might also like:
AS IT HAPPENED on Day 3 at Centurion
Highlights from Day 2
Final round pairings
All you need to know for the inaugural LIV Golf Invitational event at Centurion Club in England
The LIV Golf teams are announced
Big Phil confirms LIV Golf participation
Analyzing the 42 players who have signed up for LIV Golf
Your top players to watch at LIV Golf Invitational
DJ to headline LIV Golf Invitational