Saudi national team coach Jamie-McConnell with Saud Alsharif and Faisal Salhab
Ahead of the 2021 Saudi International powered by Softbank Investment Advisers, Saudi Arabia National Team coach Jamie McConnell gives exclusive insight into the preparations and form of the three leading Saudi Arabian players competing at Royal Greens Golf & Country Club in the $5.3 million European Tour event from Thursday.
Saud Al Sharif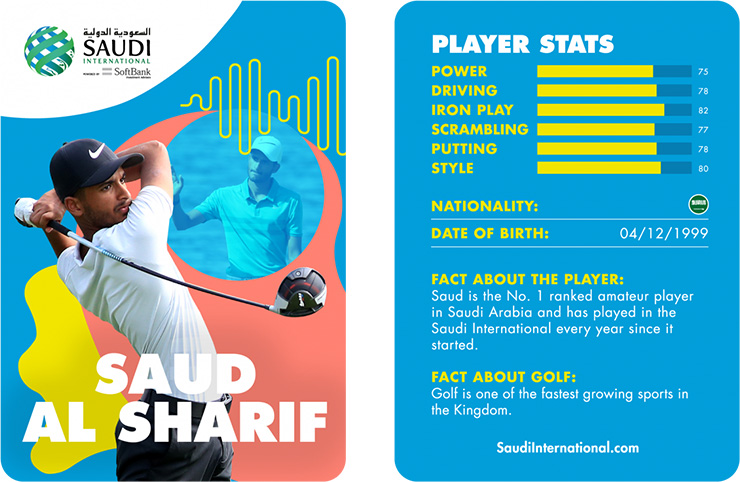 Form
"Saud played the most competitive golf in 2020 out of the three before the first lockdown hit. He won the Amateur prize in Bahrain on the MENA Tour, shooting a phenomenal 66 and also got into a playoff later on in the year in the Bahrain Amateur. It's been really difficult coaching wise for all the National Team with the restrictions so I've been coaching him via Zoom and FaceTime remotely – sending video and training plans to keep him improving and on track. Last week he arrived in Dubai to do a tournament prep week with us and we linked him up with a new caddie, Luke Joy. We pushed him hard to see how we would react and he did brilliantly.  I am excited to see what he does in the tournament.
Strengths
"Ball and distance control is phenomenal. Solid ball striker."
RELATED: Othman Almulla and Saud Al Sharif will again proudly fly the Saudi flag at Royal Greens Golf & Country Club
Faisal Salhab
Form
Faisal's had a really interesting year as has been stuck in Saudi Arabia and been unable to travel and play. We got him a good golf coach from Abu Dhabi called Grant Smith, who joined the Saudi team in Riyadh. Grant's really inspired him to work harder, practise harder and focus. His invite was quite last minute and he was really working towards 2022 – but we were delighted with the news of his inclusion and he's really ramped up his preparation since. He's been at Royal Greens well in advance of the tournament, preparing and building strong momentum for a good showing.
Strengths
Without a doubt, it's his power. Has a huge amount of swing speed and if he can keep it in play, he will make it a very short golf course indeed.
MORE: How the 3rd Saudi International has already met its remit
Othman Almulla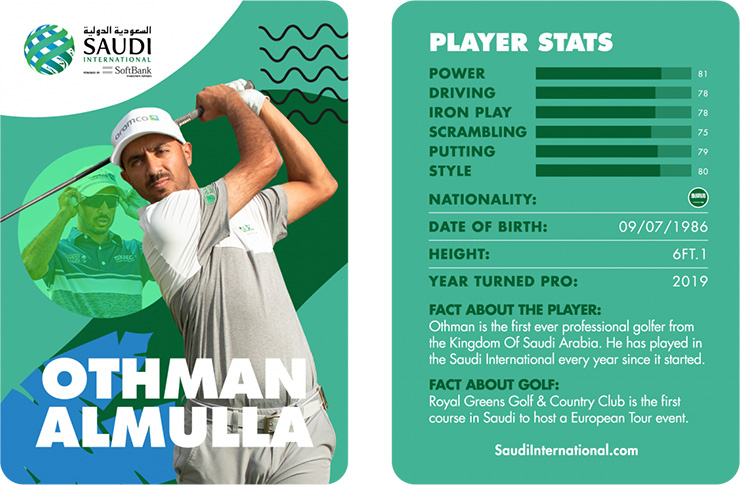 Form
"Othman remains the only professional player still in the Kingdom. Like the other guys, he has been working remotely for the year. He went back to Saudi Arabia before the last lockdown and has stayed there since. The last couple of months he has been working hard to make a couple of swing changes which seem to be settling in just in time ahead of this week where his preparation has been really solid. He seems really excited for his career going forward and where he might take his game. Hopefully, this week will give him some momentum for a good year which will pay off in the long run as far for things likes the MENA Tour– it's an exciting time for him."
Strengths
An ability to get the ball 'around' the course, plays the conditions well and can make a score. He's very steady and not much phases him out there.
The Saudi International powered by SoftBank Investment Advisers starts on Thursday with all the action broadcast live on KSA Sports.
READ MORE:
Bryson DeChambeau's power could steal the show in Saudi but he's looking for gains elsewhere
Tame the 12th, stroke index 1, at Royal Greens Golf & Country Club