You'll never want to leave this majestic Maldives resort but at least you'll do so thoroughly refreshed and with your short game equally revitalised
By GolfDigestme.com
SPONSORED CONTENT – There is golf and then there is golf in paradise.
Welcome to Velaa Private Island, home to a truly breath-taking golf experience sculpted by two-time Masters champion José María Olazábal.
For a golf getaway like no other, Velaa has it all in a sumptuous package. There's all the luxury you'd expect from an archipelagic escape to nirvana including lavish over-water accommodation, impossibly white sandy beaches, warm Indian Ocean water sports, indulgent dining and all those dreamy views to drink in.
For the serious golfer though, Olazábal's wee masterpiece perhaps trumps it all. Wonder at the Spaniard's clever 7-hole layout complete with nine tee boxes to continually mix things up and cater to both the beginner and to the professional golfer.
"The Maldives. A vacation paradise, and space for golf? Of course," says Olazábal. "But forget 7500 yards, five hour rounds and think entertainment and fun, think game improvement, think family time enjoying excellent facilities tailored to the individual."
Think a stunningly beautiful place to hone your game, especially with the Velaa Golf Academy by Olazábal at the heart of the property.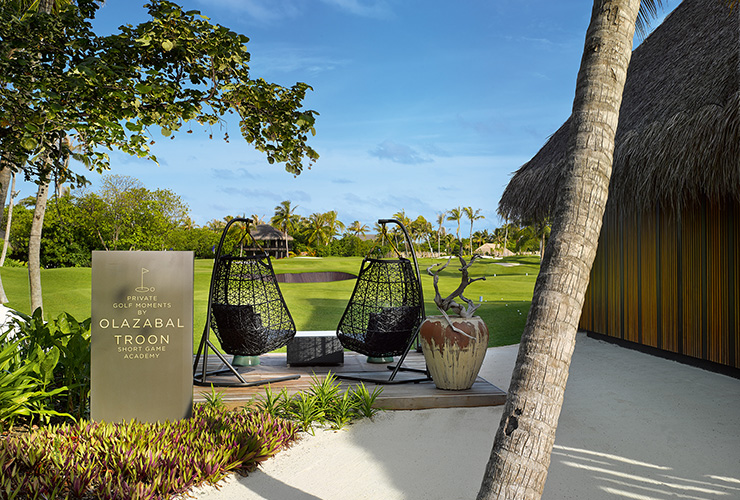 Renowned for his silky wedge work, Olazábal has designed the only short-game academy in the Maldives with an unequalled backdrop to enjoy and develop your game.
"This is truly practising in paradise, it doesn't get any better than this," Olazábal continued. "Having a facility like this is actually a plus. When you go to a driving range, you stand there and you hit balls, you hit a driver, you hit long shots and all you do is just hit shots. But here you have to create shots, you have to create different feelings, you have to picture things, you have to see things and in that regard it is a facility that is a great tool to improve your game. "
Olazábal's Academy boasts a studio offering one-on-one tuition with fully-qualified PGA professionals and prides itself in tailoring golf lessons to suit the individual, focusing on the areas required for improvement.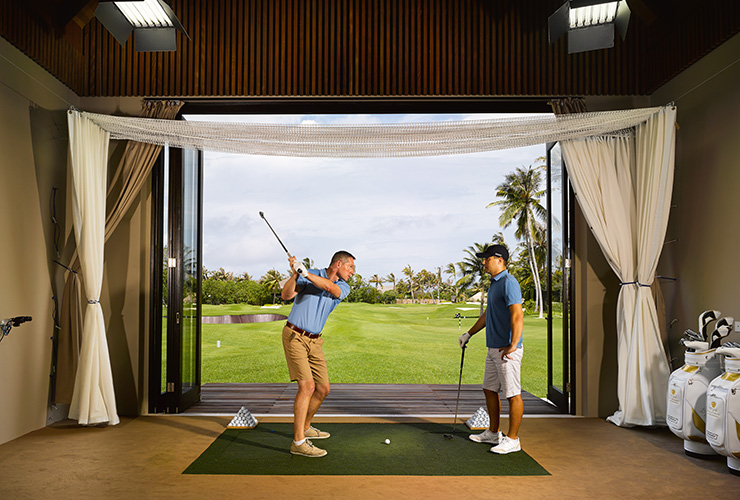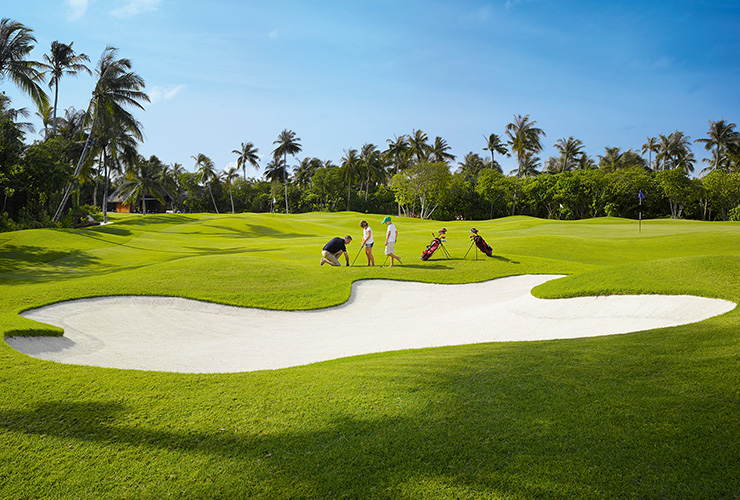 An indoor teaching studio allows guests to practice or take a lesson regardless of the weather. With the studio's retractable doors, players are able to enjoy hitting from an air-conditioned area whilst still playing to the greens outside. The academy also holds swing analysis software with the latest technology including a Trackman simulator. A putting green and tailor-made tuition programmes make the Velaa Golf Academy an experience for the whole family to enjoy.
If you still need convincing, check out this video of the Velaa Golf Academy by Olazábal:
We told you it was spectacular but don't take out word for it. Trust Olazábal, the World Golf Hall of Famer and Ryder Cup hero.
"To be here at Velaa Resort is just extraordinary. It's fantastic, it's amazing, you're surrounded by water in a beautiful island, it's peaceful, quiet, the whole place is just for your soul."
For more information and special packages, click here to visit Velaa Private Island.
YOU MIGHT ALSO LIKE:
Middle East' Stroke Index 1 Series
The Middle East's 18 favourite holes
The Middle East's best par 3s
Top 10 Golf Courses in the Middle East: The Class of 2020