This event is sold out
Please fill in the form below to be put on the waiting list.
By GolfDigestME.com
Drag your colleagues away from their desks for a day of golf on a championship course, The Els Club, Dubai, as Golf Digest Middle East presents the return of the Oktoberfest tournament!
Impress your clients with a fourball pass and get those all-important business deals done on October 21.
Join us for a unique golfing experience as we celebrate Oktoberfest once more, and with a spot at the Dubai Desert Classic pro-am up for grabs, it is an opportunity not to be missed.
Corporate packages:
Fourball: AED 2,280 +VAT
2x Fourball: AED 4560 +VAT
3x Fourball: AED 6840 +VAT
Proudly sponsored by African + Eastern, Adidas, Baker's Kitchen, Birkenstock, MyGolf Dubai, Luxury Supercar Rentals, USEO and The Els Club, this is one to mark on the calendar.
When you book, included in your package is driving range access from 11am ahead of your tee time in the 18-hole individual stableford event. A pair of German brews plus two refill vouchers will greet each entrant in their golf cart along with an Oktoberfest lunch box.
Once out on course, competitions such as longest drive and nearest the pin will be on offer to make things even more interesting as you compete for the top prize — a spot in the Dubai Desert Classic pro-am for the best gross score.
Following the action, there will be the prize presentation, a MyGolf simulator experience, along with Bavarian shots to keep the party going.
The winners of each division (Div. A 0-14 HCP, Div. B 15-24 HCP and Best Gross) will claim the coveted prizes and accolades, plus additional prizes on offer from our sponsors.
To be eligible for any of the prizes, an official EGF handicap/recognised handicap is required, and players under 21 years old must be accompanied by an adult.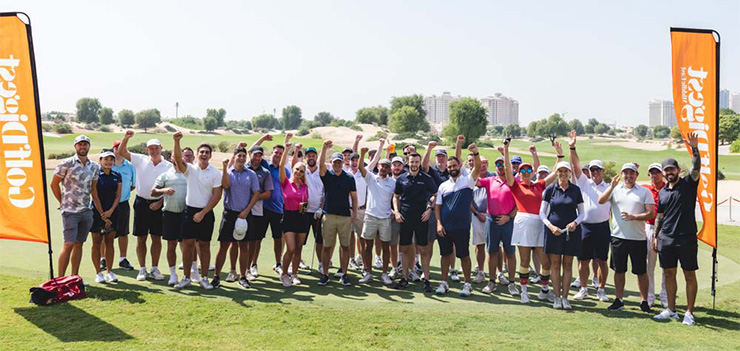 So, dust off those clubs, call up the gang and sign up for Oktoberfest at The Els Club in Dubai. We'll sort the brews and brats, you take care of the birdies and banter.
What: Golf Digest Middle East Oktoberfest Tournament
Where: The Els Club, Dubai
When: Friday, October 21, 2022
Price: AED 2,280 + VAT per fourball
Individual stableford tournament, 1pm shotgun start
Categories
Div. A 0-14 Handicaps
Div. B 15-24 max
Best Gross
What's in store
Check-in from 11am
Driving range access
Green fee and competition entry
2 x bottles of hops in golf cart
2 x refill tokens for draft hops
Traditional Bavarian shots
Traditional Oktoberfest lunch box
MyGolf Dubai simulator experience
On-course prizes
Competition prizes
Desert Classic Pro-Am Spot (bring your A-game!)
About our sponsors
AFRICAN + EASTERN – Inspiring Great Blends
The origins of African + Eastern can be traced over 100 years to Africa and the Middle East, established in the tradition of sea-borne trade and commerce. Since its founding, it has been witness to the region's incredible growth and is now the largest importer, distributor & retailer of beverage alcohol brands in the Middle East and Arabian Gulf region.
African + Eastern is a company where diverse cultures, brands, skills and tastes from around the world come together to create the perfect blend. A blend that is evolving to keep pace with the developments of this dynamic region, but that in itself serves a simple purpose: to ensure the company excels at eclipsing the expectations of customers, partners, employees and stakeholders. africaneastern.com
ADIDAS
Introducing both apparel and footwear that features our recycled technical material: PRIMEBLUE & PRIMEGREEN PRIMEBLUE. This special capsule is just part of our commitment to continue to innovate in the area of sustainability until we reach our goal to use only recycled polyester in all of our products by 2024. The products featured include polos, layering pieces and shorts.
PRIMEBLUE is our high-performance recycled material that's made in part with Parley Ocean Plastic. These plastics were intercepted from beaches, coastal communities and shorelines, preventing them from polluting our oceans. We took that plastic waste and turned it into a performance solution. Every day, the equivalent of 1,440 dump trucks of plastic waste enter our oceans, so this is one small way we can keep some waste out of our oceans and use it for purposes. adidas.ae
BIRKENSTOCK

BIRKENSTOCK is a global lifestyle brand with a heritage in iconic footwear, rooted in the creation of the BIRKENSTOCK footbed. The brand, which can be traced as far as 177, is guided by the notion of quality and function in all its actions and across all categories. BIRKENSTOCK was already using the term "footbed" in the 1910s, giving it the meaning, which is commonly understood by consumers all over the world to this day – as a synonym for outstanding comfort when walking and standing. By the early 1970s, BIRKENSTOCK had become a global player.
Manufactured in Germany, the sandals are sold in more than 100 countries on all continents. BIRKENSTOCK also has a growing range of closed shoes, children's shoes, and occupational footwear, as well as specialist products for orthopaedic retailers, socks, bags, and belts. birkenstock.com
BAKER'S KITCHEN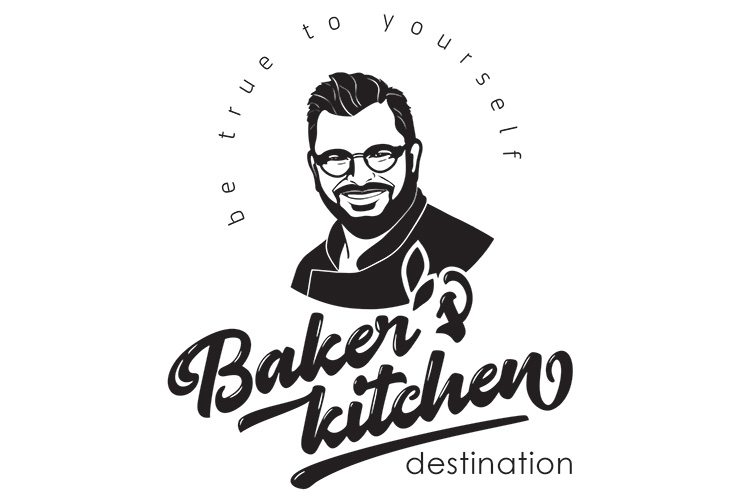 Baker's Kitchen is the first German Bakery in the Middle East selling full fermented sourdough breads. Doughs are free from any additives, chemicals and enzymes and the long fermentation is making the bread and buns easily digestible for you and your gut. Sven Mostegl, born into a South German baker's family with grandparents from Austria and Alsace, is passionate about healthy bread and food. All his knowledge, love and passion is shared with customers, which he fondly calls "Friends", also in his baking classes. The restaurant is serving healthy and tasty food, made of organic, fresh and healthy ingredients. Parents can enjoy their food, while the little ones can play with their friends in the big play area. Of course, Baker's Kitchen also serves healthy kid meals option which your kids will love and you don't feel guilty about. Sven and his wife Heike are not just passionate about healthy food, but they are also very concerned about their Friends' well-being. Therefore, the restaurant is equipped with air purifiers, UVC Air Sanitizers and will be disinfected every day by dry fogging, making it human and food friendly.
All bakery products can be ordered and will be delivered to your home, UAE-wide. Daily deliveries in Dubai; Monday and Friday to Abu Dhabi and Al Ain; Sharjah on Wednesdays and RAK / UAQ / Ajman on Saturdays. For orders visit bakerskitchenuae.org, order by email ([email protected]) or by WhatsApp at +971 56 8240790. Food from the Restaurant can also be ordered through Entertainer, CareemNow, Instashop and Zomato within the given delivery radius by those Apps. bakerskitchenuae.org
MYGOLF DUBAI
MyGolf Dubai is the GCC's first luxury indoor golf and entertainment venue. Upon arrival, prepare to be impressed with the modern design and concept of MyGolf Dubai come to life, aiming to be combined the love of golf and entertainment in a one-stop social setting.
Housed in over 14,000 sq ft at Dragon Mart 2, International City, we are connected through the shared passion for golf. We provide a variety of channels allowing players to connect socially through Pay & Play, MyGolf Academy and Gourmet Dining. Our facility is a versatile area catering to varied audiences, be it golfers or non-golfers, through various game modes.
Play over 190+ golf courses across the globe with our award-winning Golfzon technology simulators or take a break from the tee-time and enjoy fun arcade golf games that are a must-try for all age groups. mygolfdubai.com
USEO
USEO offers a full suite of digital marketing solutions for businesses in the UAE, GCC, Middle East & Canada. As a results-based agency, we understand that the digital landscape is constantly evolving, and businesses need to stay ahead of the curve to remain competitive. That's why we offer a wide range of digital marketing solutions that are tailored to meet the unique needs of businesses in the UAE, GCC, Middle East & North America.
We have always believed in a transparent approach to digital marketing, and our online results dashboard is testament to that commitment. This data-driven tool enables our clients to see exactly how their campaigns are performing, in real-time 24/7. This level of transparency allows clients to make informed decisions about their digital marketing strategy and budget. It also enables us to provide a more tailored service. unitedseo.ae
LUXURY SUPERCAR RENTALS
LSR prides itself on being the leading prestige and performance car hire company in the industry. We give you the opportunity to get your pulse racing, making a lasting impression at your next corporate or social event, or simply drive the car of your dreams.
We don't just offer you a luxury car model, but a luxury car hire experience. Our staff are fully trained to ensure your luxury car comes to you spotless and well-serviced so you can be confident that the vehicle you're driving is safe, performing to its highest standards, and of prestige quality. With the widest range of models from elite brands such as Ferrari, Lamborghini, Bentley, Rolls-Royce, Maserati, Mercedes, BMW and Porsche, our service includes exclusive benefits like free pick-up and drop-off anywhere in Dubai, discounts on long-term hire and insurance included across our entire fleet. luxurysupercarsdubai.com
RELATED:
Golf Digest Middle East's 2021 Oktoberfest Tournament was Wunderbar!
Click here to see more photos from last year's event