SPONSORED CONTENT – Sage golfers know the benefits of custom club fitting. Indeed, more and more amateurs have come to realise a standard off-the-shelf set of sticks simply doesn't cut it compared to having equipment matched to your unique physique and swing characteristics.
Golfers across the Middle East are now being urged to consider another cost-effective upgrade so they can swing away on the region's world-class fairways with total piece of mind. Even those new clubs will be useless if your game is knocked off course by a health scare. The question begs: is your current health insurance like an off-the-shelf set of sticks, adequate until you really need it? 
While it is mandatory for employers and sponsors in Dubai and Abu Dhabi to provide health insurance coverage for their employees and dependents, few UAE workers investigate the quality of the coverage until they need to visit a hospital.
For many residents, the coverage restrictions and quality of healthcare available with these one-size-doesn't-fit-all style policies can be a rude awakening. Golfers find they cannot visit a healthcare provider of their choosing or must venture far from their home to receive treatment due to the limitations in the scope of their insurance package. There are also several treatments that are not included under government-mandated lists regulating employer coverage – ranging from psychological counselling to extended periods of rehabilitation linked to debilitating and neurological conditions.
Along with treatment coverage, insurance plans are also based on the geography they cover. Few coverage plans extend beyond the UAE's borders, meaning if you or a family member fall ill on a work or leisure trip a hefty healthcare bill may add to what is an already stressful experience.
Fortunately, there are a select group of UAE insurance providers offering coverage that addresses many of these issues for golfers and their families.
Cigna's Individual Private Health Insurance plan 'Cigna Healthguard' is one such example, offering three coverage options based on your needs.
In each instance, the premium insurance plans extend well beyond the standard insurance provided by an employer and includes inpatient, day patient, accommodation costs, outpatient care and treatment, as well as cover for cancer, maternity and mental health care among other critical and non-critical diseases and medical conditions.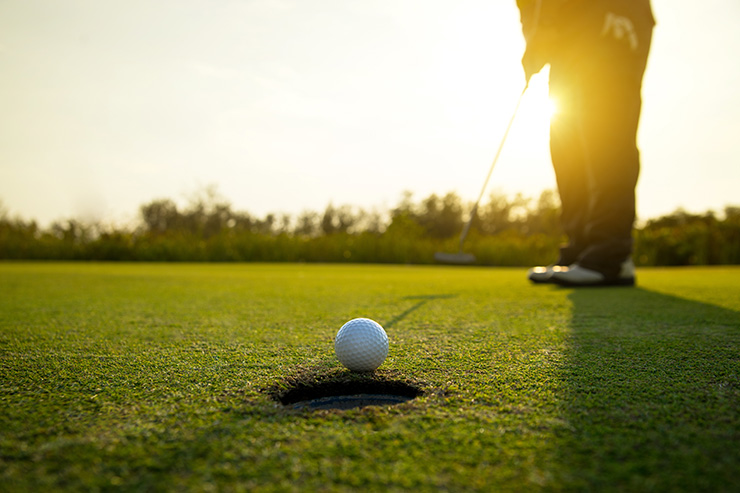 For those seeking more comprehensive global coverage, or their choice of premium providers, there is the international plan. This includes worldwide coverage with the option of adding the USA and access to Cigna's full network of hospitals and medical practitioners in the UAE (excluding American Hospital Dubai) under a Dhs7.35m benefit limit.
The regional plan will provide peace of mind to families that regularly travel in the surrounding region with coverage in the GCC countries, wider Middle East and Asia excluding Singapore, Hong Kong and China. The annual limit of Dhs2.75m excludes some high-cost hospitals and medical practitioners in the UAE but provides comprehensive healthcare across most of the world.
The three plans help address many of the concerns golfers and their families face when it comes to healthcare in the UAE and abroad.
Why not take a closer look at what health coverage your employer is providing today and determine if you need to upgrade to one of Cigna's comprehensive plans? After all, golf is hard enough without having external fears creep into your swing thoughts.