Fresh off his 2023 bow, Rory McIlroy looked every bit the best player in the world as he held off Patrick Reed to claim his third Hero Dubai Desert Classic title at Emirates Golf Club amid the stormy weather two weeks ago.
Ever defiant, the Northern Irishman bated away questions as to the pretenders to his World No. 1 crown going into the WM Phoenix Open.
Mcilroy had won three times in his last eight starts on the PGA and DP World Tours, and in the other five events he's finished inside the top eight each time.
"I don't feel like I've ever been as complete of a player as I am right now," he said after his triumph in Dubai.
When asked by one reporter ahead of the event at Scottsdale why he feels like the best player in the world, he replied: "Because I do."
You know what happened next…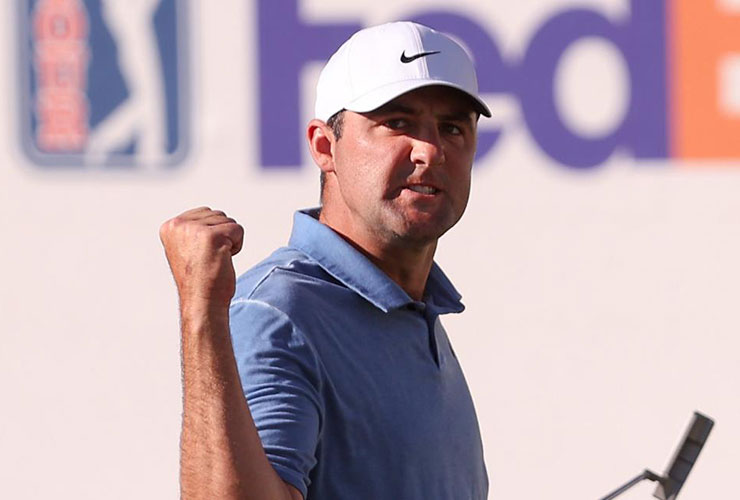 Scottie Scheffler stepped up in Arizona and swiped that No. 1 title back from his rival and friend — meaning Rory is back at No. 2, with a rampant Jon Rahm right on his coattails.
Scheffler's four sub-70 rounds claimed the title at Scottsdale on 19-under, while Rahm chalked up another T3 with a 14-under. Rory? Pretty anonymous at T32 following an opening 73 and two 70s to close his weekend.
Perhaps a more humble approach would help Rory in the future.
Spaniard Rahm said: "I'm not sure I could have done much better the last two days, honestly," after settling for third-best behind new World No. 1 Scheffler.
The American echoed those simple sentiments.
"I knew it was going to be a tough day," he said. "Jon's playing some of the best golf in the world right now. There were a lot of guys up there. Nobody was going to give this golf tournament to me. I had to go out and earn it."
Earn it he did. On the course where it counts.