Dubai's world-class golf offering will eventually sell itself but it certainly doesn't hurt having a couple of superstars to get the ball rolling. And rolling.
First it was Tiger Woods serving as the honourary starter for Falcon Golf, hitting balls from the foot of the Burj Al Arab to unveil the new government-backed entity during February's Desert Classic. Now Sergio Garcia has lent his suddenly major name to launch the body's new online home.
The newly minted Masters champion has teamed up with Indian No.1 Anirban Lahiri to headline the content on golfindubai.com, a long overdue one-stop shop for golf tourism in the emirate.
Falcon Golf engaged Garcia and Lahiri in a friendly long drive duel at Skydive Dubai during the Desert Classic. If they couldn't believe their luck when the Spaniard went on to win the "major of the Middle East" at Emirates Golf Club, imagine the delight when Garcia edged Justin Rose in an epic Sunday showdown at Augusta National in April.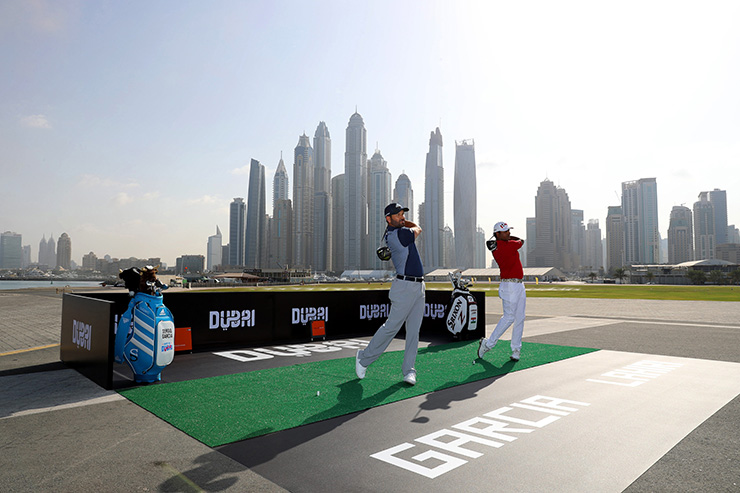 In conjunction with key local stakeholders including clubs, tournament sponsors, Dubai Sports Council, Dubai's Department of Tourism and Commerce Marketing (DTCM) and the Emirates Golf Federation, golfindubai.com centralises information for tourists and tour operators.
Commenting on the new website, Peter Dawson, Chairman of Falcon Golf, said: "Driving greater golf tourism is one of the key goals we set ourselves on our establishment, and I'm delighted that just a few months into our operations we have launched a website which for the first time provides one place where Dubai's fantastic golf offering is showcased in full."
"A coordinated approach between all parties who together make up Dubai's golf experience will unquestionably pay dividends for all concerned. golfindubai.com is one important step in our endeavour to rekindle awareness among discerning holiday makers, business travellers and Dubai residents of the enjoyment they all can have playing or watching golf here.
RELATED CONTENT
Former R&A chief Peter Dawson to helm Falcon Golf
"Not many places in the world can so readily offer the access to walk in the footsteps of champions like Tiger Woods, Rory McIlroy, Sergio Garcia and Shanshan Feng while playing a round of golf during your holiday or business trip. Dubai can, and thanks to the new website, finding out how has become a lot easier."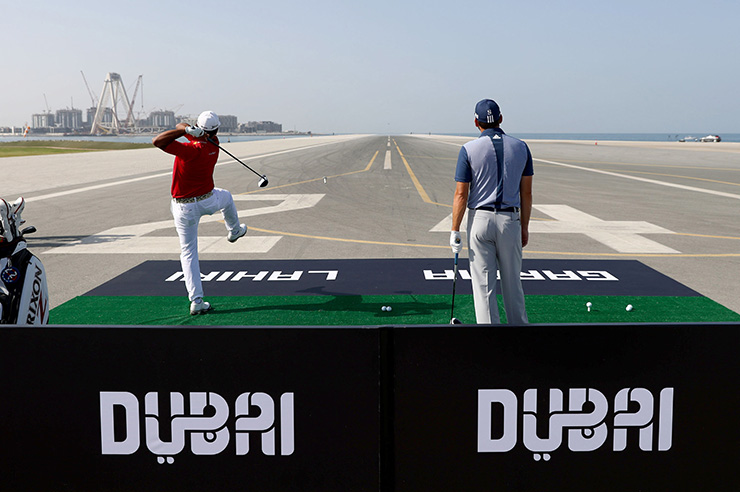 Said His Excellency Helal Saeed Almarri, Director General of DTCM: "Dubai is one of the most esteemed golf locations in the world and has much to offer beyond the courses, from incredible hotels and pristine beaches, as well as world-class attractions for all ages, such as Dubai Mall, the Burj Khalifa and amazing water and theme parks," he said.
"With more courses in the pipeline to complement the world-class choices already available, and initiatives such as this new website, there is huge potential for the sport to help us hit our target of 20 million visitors by 2020."

The website was officially launched today at the Asia Golf Tourism Convention in Danang, Vietnam. A VIP trip to Dubai, including a start in the 2018 Omega Dubai Desert Classic Pro-Am, has been teed up to lure traffic to the new site.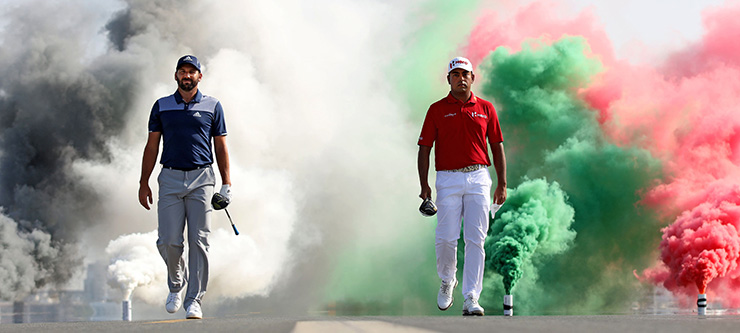 Photographs by Getty Images