Dubai-based coach Justin Parsons reports in from the 118th U.S. Open at Shinnecock Hills
Last year at Erin Hills, I remember being rather disappointed on my first look at the course. Although Shinnecock Hills came with a fabled reputation, I was once again felt underwhelmed when I walked the front nine on Monday to start my week at the 118th U.S. Open.
Like last year, it was overcast and there was an unusual win, the opposite of Tuesday when the sun shone and the wind switched. Suddenly Shinnecock was a different proposition and the course played a lot more like the legend that I was expecting.
There is a great buzz around the U.S. Open –  when that is you can get there. I am staying in East Quogue and there have been tales of tour staff taking three hours to travel 15 miles (24km) to get to the course on Long Island through a bottleneck on the way out to the Hamptons!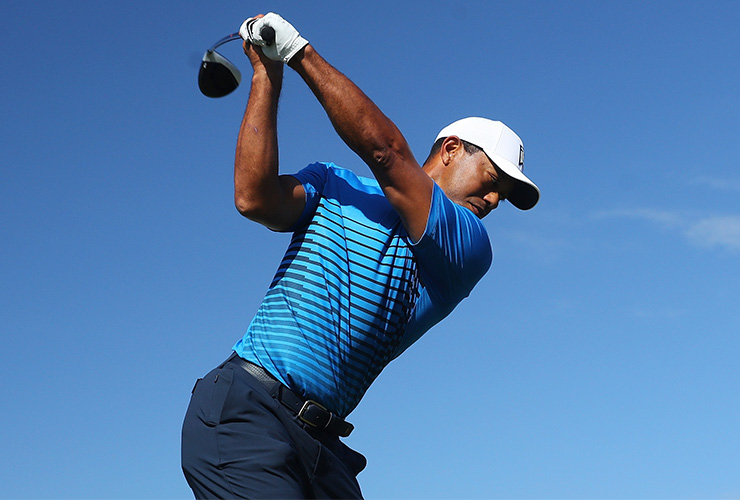 I watched Tiger hit balls on Sunday night and he definitely adds to the buzz. I was walking with Charl Schwartzel, Louis Oosthuizen, Branden Grace and Ernie Els this morning and saw Butch (Harmon) out walking with Dustin Johnson and Tiger – that was pretty cool to see.
The keys to playing the course well will be approach shots to the green which will need to be powerful and precise. There will be some big shots needed; high, strong iron shots that will fit Rory's game (and Peter Uihlein's for that matter) and the par threes (which are excellent) will need great control of line and distance to get into position. Having spent some time with the Afrikaans group, Peter (Uihlein) was playing with Danny Willett, Paul Waring and Bubba Watson. Sean Foley was walking with Danny whose form has been returning a little of late. Sean has got Danny loading up his right side and widening his swing which is a real change for the former Masters Champion. It was my first time up close to Bubba who has power and control to burn. Probably the ultimate golfing artist, he was fun to be around and the pink driver goes far – very far. Peter has good control and is in good form with a recent 5th place finish in the Memorial Tournament in Ohio. The way that Peter's putter performs may be the key this week.
Adding to the buzz is the launch of the new TS Titleist driver – Justin Thomas, Jimmy Walker and Charley Hoffman have put it straight in (unusual in a Major week) and the general feedback is that the driver is hotter whilst maintaining the Titleist dispersion profile. I also sat with the Greenbook guys at lunch. They laser the greens and give the players a 3D profile with the breaks etc. It is always a thrill coming to a Major – you see what is going on in the game in all aspects.
On to the rest of the week. I wouldn't be surprised if DJ went very well and Justin Thomas also looks good. As for the players I am helping (Schwartzel and Uihlein), they are all in good form and hoping for a good week. Lets see.
Justin Parsons is the Director of Instruction at The Butch Harmon School of Golf at The Els Club, Dubai. Among his pupils are PGA Tour player Peter Uihlein, former Masters winner Charl Schwartzel and celebrated Dubai-based, Indian amateur No.1 Rayhan Thomas.