There are clubhouses and then there is the clubhouse at Abu Dhabi Golf Club.
The iconic Falcon has overlooked much drama since the inception of the Abu Dhabi HSBC Championship presented by EGA in 2006 with all two editions of the event being decided by a single shot.
Related: Abu Dhabi voted best clubhouse in biennial Middle East Top 10 courses
Erected in 2000, the Falcon pays homage to the national bird of the UAE and recognises the importance of falconry in Arab tradition and culture. Dating back to hundreds of years, the Bedouin hunters used falcons to gather their food.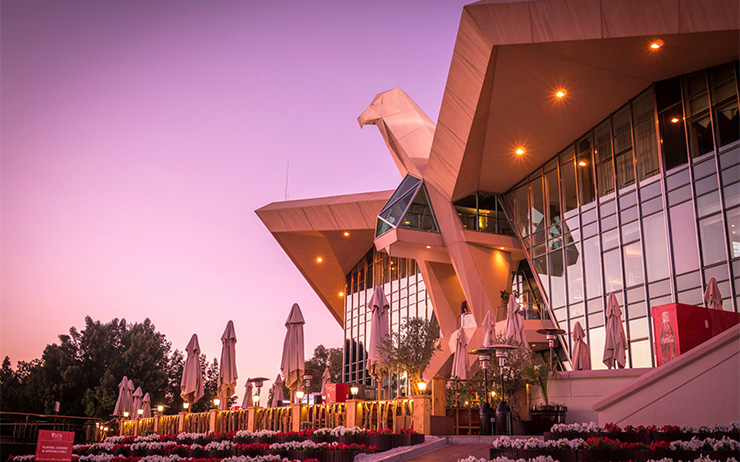 It's undoubtedly one of the most iconic clubhouses in golf, and certainly the most unique, as well as providing the location for some much-needed rest and relaxation for players off of the golf course where there is a surprising array of facilities hidden beneath those outstretched wings. The players can sample the award-winning dining options in the clubhouse, as well as leisure facilities including swimming pools, sauna, steam room, jacuzzi and a squash court.
The most unique area is the meeting room situated in the beak of the falcon, allowing a near all around view of the property, and from which you can see many of its 27 championship holes.
Such is the size of the clubhouse, Abu Dhabi Golf Club is one of the few Tour venues that allow its members to experience going behind the ropes during the week of the championship. Members can rub shoulders with the stars of the European Tour, watch the winner being crowned under the shadow of the clubhouse and with the floodlit Garden Course remaining open every evening during the week, members and visitors will also have an opportunity to go and play themselves.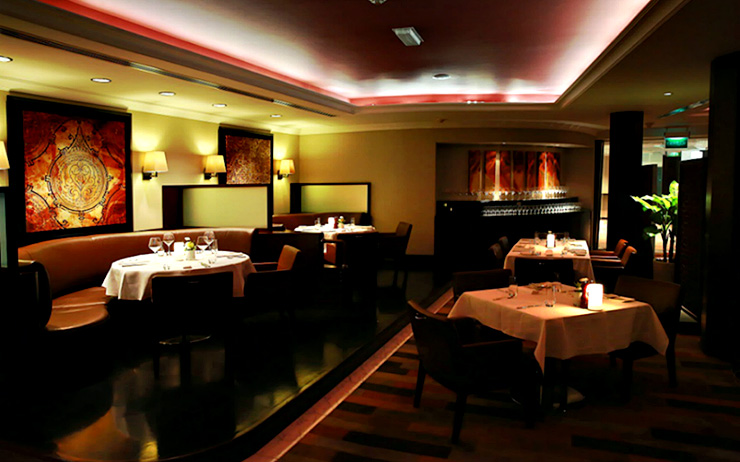 Similarly, these benefits can be enjoyed by anyone enjoying the many hospitality options the club is offering during this year's championship.
Related: Play Night Golf during the Abu Dhabi HSBC Championship presented by EGA
Ed Edwards, GM of Abu Dhabi Golf Club, spoke of the benefits of having such a recognisable clubhouse.
"It's got to be one of the most iconic clubhouses in the world, the recognition really helps us promote the facility on both the regional and international stage because as soon as you see the clubhouse you know it is Abu Dhabi Golf Club.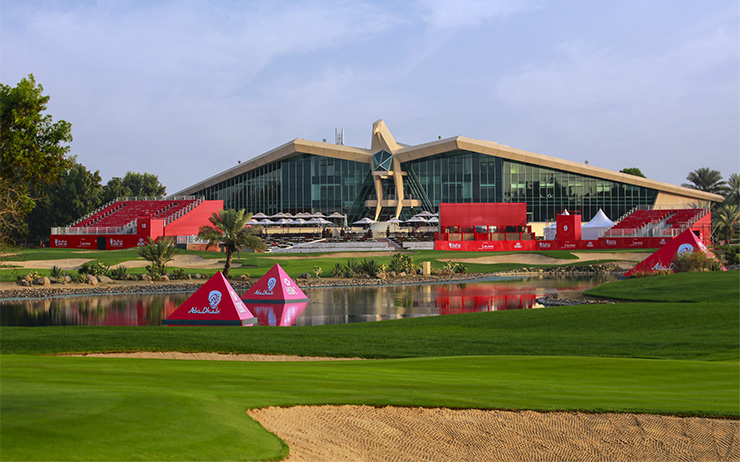 "In addition to the iconic clubhouse and the services and facilities it offers, the quality of the golf course and the option of playing night golf, plus the extensive practice facilities and the leisure offering, all form a unique membership selling point which attracts thousands of visitors from all over the world each year.
"The players also love it here as there is a really relaxed atmosphere during the tournament. Inside the clubhouse you can usually find them either mingling with members and guests in Café 28 or chilling out in the players' lounge, where there is a veranda overlooking the course.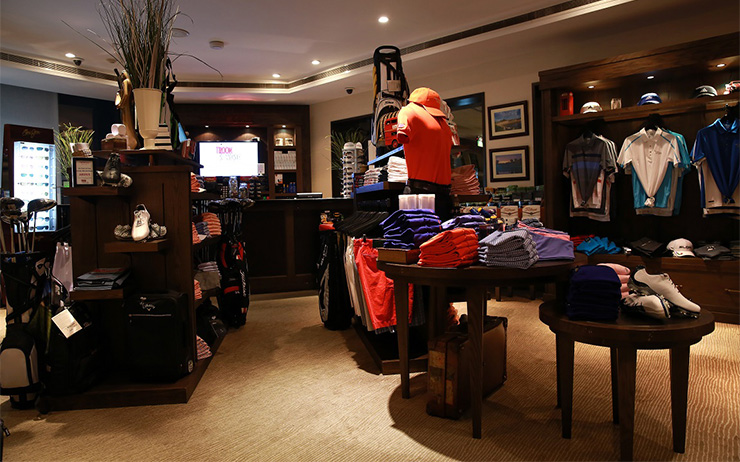 "There's also lots of hidden spots where they are able to wind down, including the championship lounge with its own pool table and sport on numerous TVs. Every year we take great pride from their feedback."