By Kent Gray
It was golf but not as we know it. More than 100 students from 20 UAE schools competed in the region's first ParOne STEAMathalon recently, putting their artificial intelligence "GolfBots" to the test at The Els Club Dubai.
Inspired by leading Canadian Ed Tech company, Kalebr Americas, the event achieved its remit of promoting innovation, well-being and empowering students with 21st-century workplace skills.
Nord Anglia International School, Al Barsha was crowned the "Grand Winners" of the event where the Golfbots traversed a custom three-hole mini golf course. Expert judges, community votes and social media interaction were combined to decide the winners in different categories at the two-day event which was supported by BMW Group Middle East, AGMC and Dubai Autism Centre.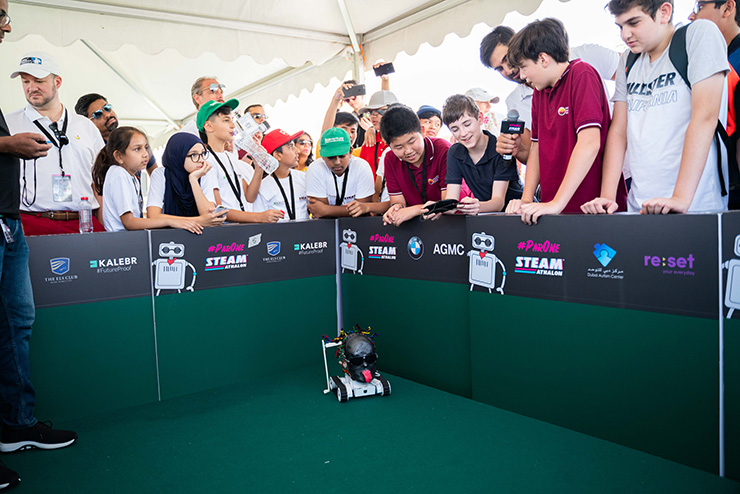 "The 2019 ParOne STEAMathalon demonstrated how AI, tolerance and sports can be successfully integrated into schools, creating exciting learning spaces at unexpected places to bring the community together," said Aaditya Tangri, co-founder of STEAMathalon.
"Most importantly, it is a brilliant real-world example of how industry partners such as BMW, AGMC, The Els Club, and Re:Set can join parents and teachers in the school to promote future skills and well-being for students while co-existing within the school curriculum."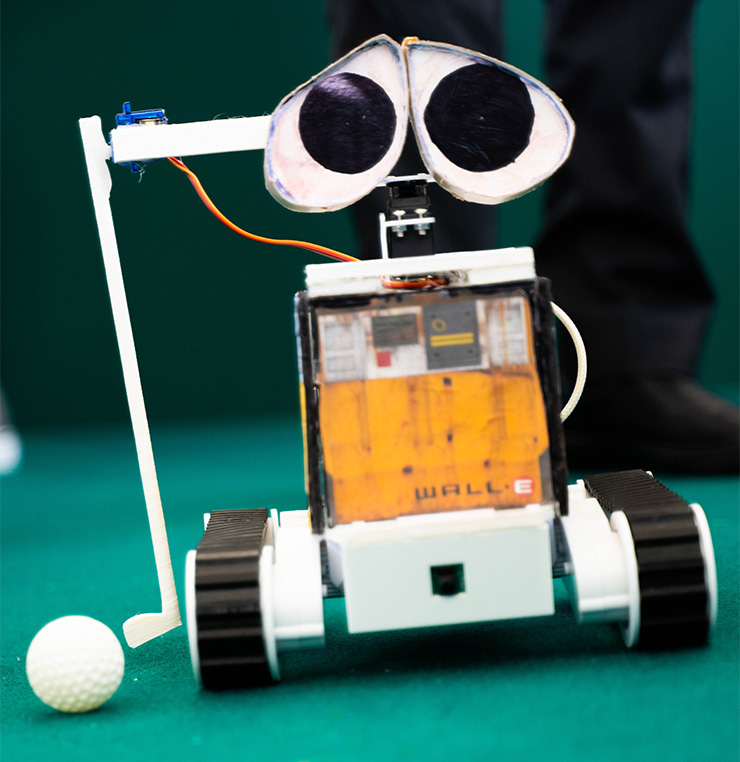 The Els Club General Manager Karl Whitehead was wowed by the AI creations.
"The Els Club is delighted to have played a part in the very first ParOne STEAMathalon. The event's AI learning focus meant an array of talented GolfBots were presented and took to our course this year. We were impressed to see how the young students' efforts took shape to innovate and potentially improve the game of golf!"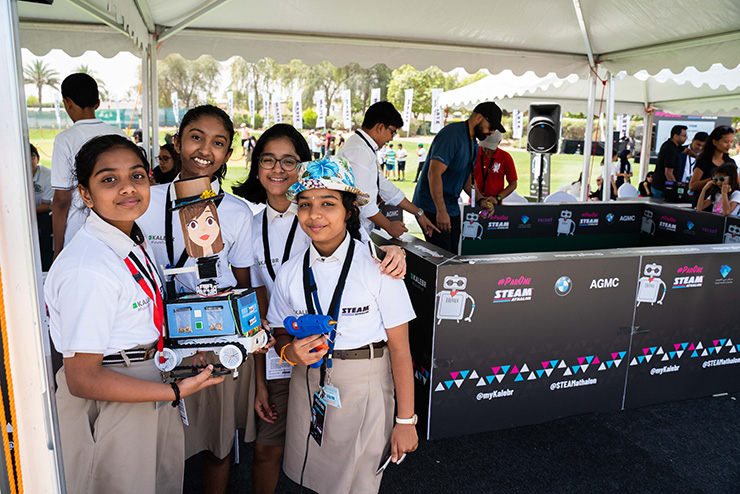 Rosamand Marshall, CEO of Taaleem and a STEAMathalon advocate also congratulated Kalebr for "bringing such an innovative competition to students in Dubai."
"ParOne STEAMathalon is a wonderful initiative, creating an environment in which learning can flourish," Marshall said.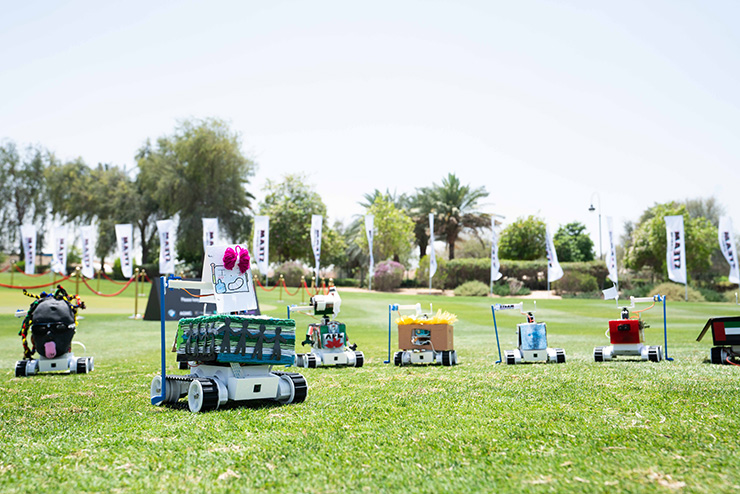 "Students are able to immerse themselves in this holistic project, co-create, design and develop technical solutions for the competition, and the experience will remain with them for the rest of their lives. Providing these inspiring moments is how students are motivated to learn effectively, working in collaboration and in friendly competition with each other.
"The goal of the ParOne STEAMathalon established by Kalebr opens students' minds and engenders mutual respect and tolerance in our society."
ParOne STEAMathalon – 2019 Winners

Grand Winner 2019 ParOne STEAMathalon: Nord Anglia International School, Al Barsha
1st Runners Up: Our Own English High School, Sharjah
2nd Runners Up: Oxford School, Al Qusais
ParOne Golf Invitational Classic Winner: Horizon International School, Umm Suqeim
Most Creative (tied winners): Dubai Autism Center and Dunecrest American School, Al Barari
Most Popular: Nord Anglia International School, Al Barsha
Most Sustainable: Fairgreen International School, Sustainable City
Most Tolerant: International School of Creative Science, Nad Al Sheba
Grittiest Team (tied winners): Al Ittihad Private School, Jumeirah and Regent International School, Al Barsha
Most Innovative (tied winners): GEMS Wellington Academy, Silicon Oasis and Dubai British School, Springs