Another epic Desert Swing has been consigned to history. If you're anything like us, you've been inspired by the deeds of Shane Lowry, Bryson DeChambeau and Dustin Johnson to get out and do more of your own desert swinging, preferably from the short green stuff like the pros.
If you're also like us, you're probably looking for ways to golf more for less in 2019 after another expensive silly season. Well, Dear Golfers of the UAE, we have an ace up our sleeve, or more specifically news of a discount card that will not only be conducive to your new year's golfing resolutions.
ONE City Card is a single-purchase card that unlocks an array of benefits and discounts across Dubai and beyond, on everything from golf, to restaurants and bars and family days out.
Golf is our gig so we'll focus on that, as well as the ONE City Card's unlimited usage.
Unlike other discount schemes which offer a one-time only benefit, this little beauty can be used over and over again. That's useful if you get beaten at one of the participating clubs below; next time invite a pal you know you have the upper hand over or keep playing and playing to exact priceless revenge, all the while saving money on green fees.
ONE has negotiated 2-4-1 deals off the rack green fee rate at the following clubs (the fine print – e.g. the cost of the ONE City Card which follows below and may surprise you):
Arabian Ranches Golf Club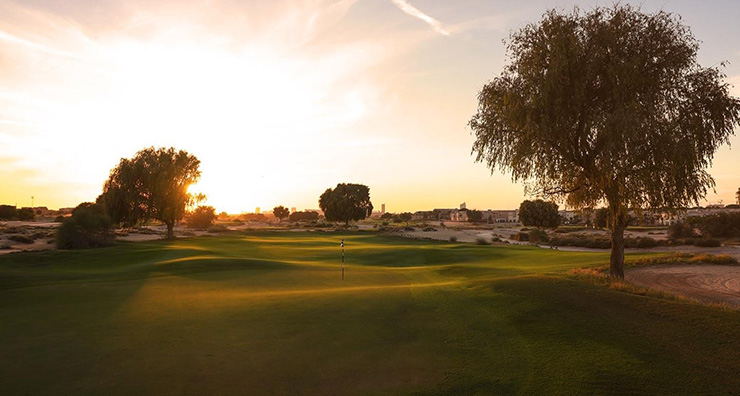 Designed by former Open winner Ian Baker-Finch, "the winner of the Gold Medal and the Champion Golfer of the Year" in 1991, Arabian Ranches is a golfers' golf club. A strategic challenge which is scoreable if you keep it out of the sand, you'll also enjoy one of the best post-game debriefs in the region.
The Address Montgomerie Dubai
Colin Montgomerie sadly missed the cut at the Desert Classic, but produced comedy gold in his press conference. The Dubai course carrying his name is class too. Take advantage of the generous fairways early because there are some potential card wreckers as your round progresses, none tougher than that water encased par-5 18th.
JA The Resort Golf Course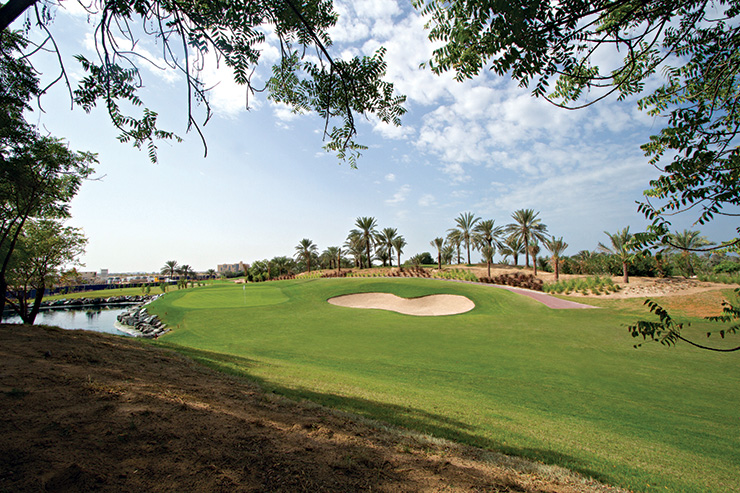 Better known to most of us as Jebel Ali, Dubai's pioneering 9-holer has undergone a transformation with UAE-based architect Peter Harradine re-doing the opening three holes. You can read all about the recent makeover of JA The Resort Golf Course here. We're big fans of the now par-4, par-4, par-3 start which has added even more strategic challenge to an idyllic course with teeth. Luckily they have a new Leadbetter Golf Academy to help take the bite out of a testing layout. You might even pop into Desert Swing regular Rafa Cabrera Bello, the resort's global ambassador, who is a regular on the driving range.
Sharjah Golf & Shooting Club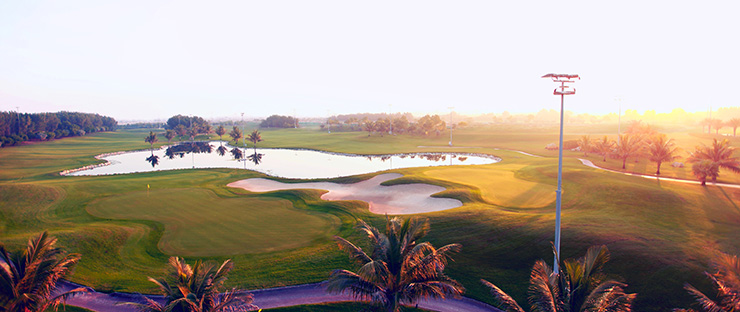 Another Harradine Golf design, SGSC created history by becoming the first course in the world to host a main tour event, the Staysure Tour's Sharjah Senior Masters. Picturesque and ever challenging, SGSC is well worth a trip north of Dubai's border where you'll find some of the friendliest members in the Middle East. Comes with free buggy and range access.
The Track, Meydan Golf
Continuing the nine-hole, Peter Harradine-theme is The Track, Meydan Golf, a course previously voted the world's best nine-holer. If there is a tougher opening hole in the Middle East than the Track's par-5 1st, we haven't played it. Bring a few spare balls for all the water that follows too; this is a stern but fair test that will keep you coming back. Score well on the Track and you can score well pretty much anywhere.
Trump International Golf Club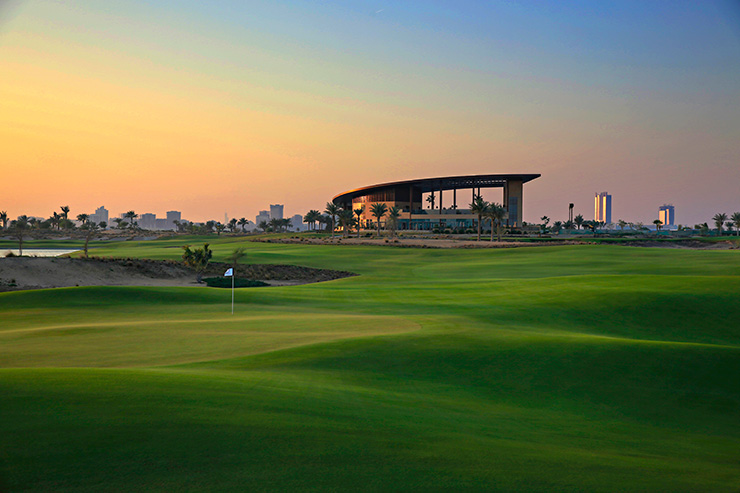 ONE has also negotiated a great deal at Trump International Golf Club, Dubai which offers these preferential rates:
500 AED Weekend
450 AED Midweek
250 AED Twilight after 2pm (Weekdays only)
75 AED Par 3 Course
But that's not all. ONE City Card is not all about the discount, it's about the golf and starting on February 20 is ONE Golf Wednesdays. Hosted at Trump International Golf Club, Dubai, 40 golfers can enjoy a 9-hole par-3 game followed by a thirst-quenching beverage and burger with prizes to accompany the event.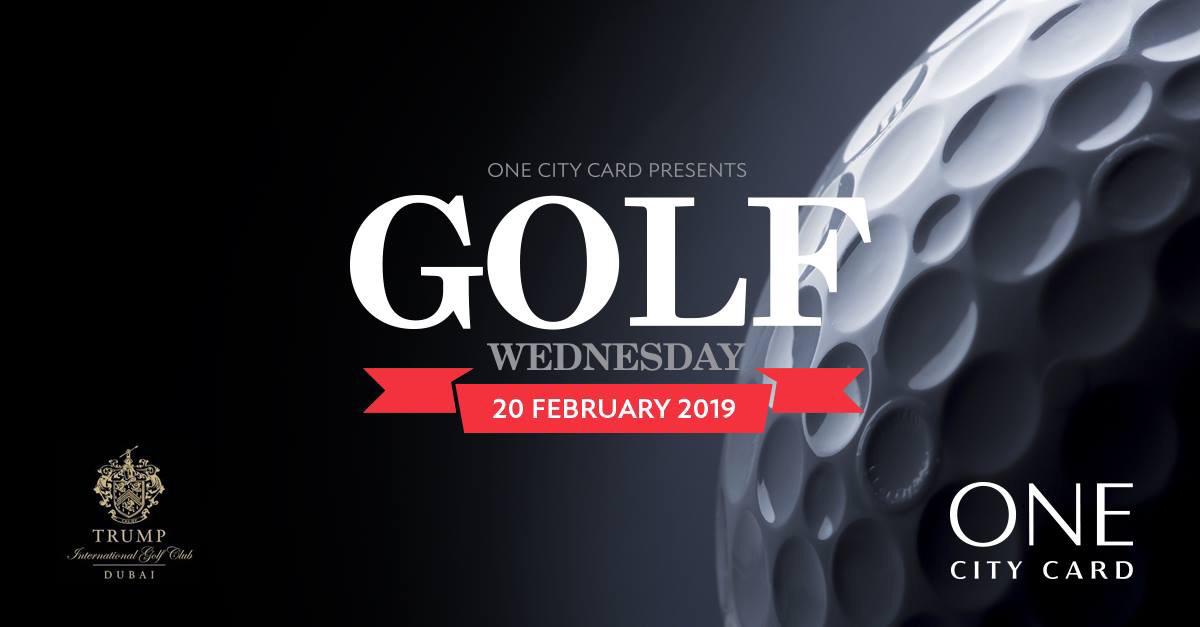 ONE Golf Wednesdays will be on a first booked-first-serve basis so get in quick. Here's the details: 
Date : Every Wednesday, starting February 20
Time: 7pm shotgun start
Course: Par-3
Cost: 150 AED
Inclusions: One house beverage + Burger & Prizes
THE ONE CITY CARD FINE PRINT
ONE card is priced at 100 AED for 12-months of unlimited access from the day you sign up, which means you'll pay less than Dhs10 per month for access to heaps of discounts.
Or, if you sign up this February with the exclusive Golf Digest Middle East discount code, GDME50, and you'll get 50 per cent off your annual membership – that's just Dhs50 for 12 months of brilliant discounts.
Enjoy, bargain hunters!
Find out more and sign up now at onecitycard.com here