By Stephen Hennessey
How familiar are you with 2017 U.S. Open champion Brooks Koepka? Here are a few things you need to know about the 27-year-old:
– Brooks Koepka didn't have a great track record at Erin Hills.
Though the 27-year-old's breakthrough major title came at Erin Hills, he competed at the 2011 U.S. Amateur and failed to make it to match play.
– Koepka's great uncle, Dick Groat, is a legend.
Groat won two World Series as a shortstop with the Pittsburgh Pirates, earned the 1960 National League MVP award and earned a spot on eight National League All-Star teams. A multi-sport athlete, Groat was also drafted third overall in the 1952 NBA Draft by the Fort Wayne Pistons. Grout, who is now 86 years old, is a radio analyst for Pitt basketball.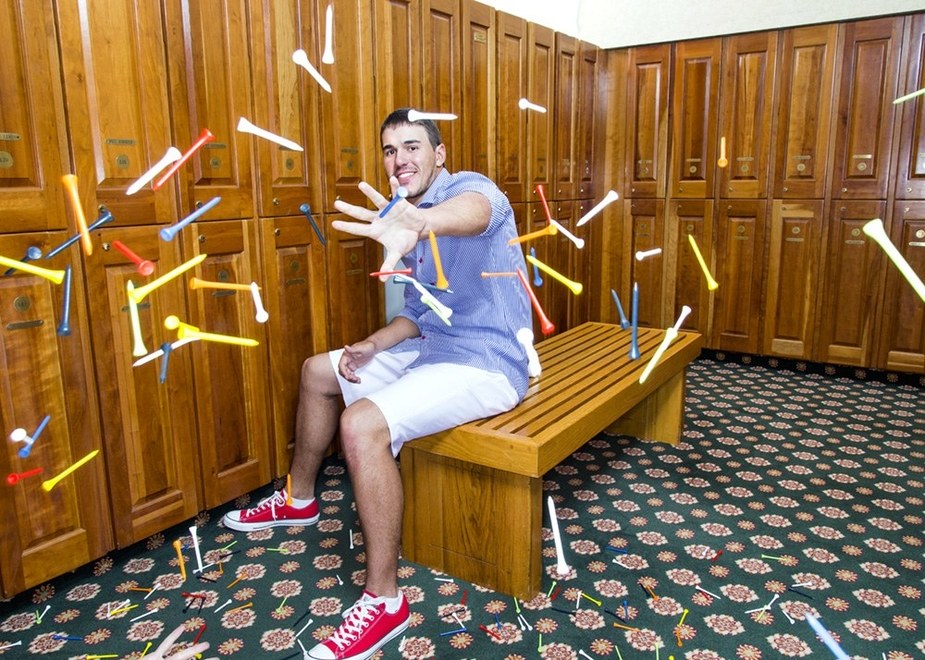 – The love of baseball is in the family.
His father, Bob, also played baseball; he was a pitcher at West Virginia Wesleyan. And he passed that passion onto his son, Brooks, who told our Jaime Diaz of his love for baseball: "If I could do it over again, I'd play baseball—100 percent, no doubt."
– At age 10, Koepka fractured his nose and sinus cavity when his babysitter's car was hit at an intersection.
That summer, he couldn't play any contact sports, so he spent most days at West Palm Beach's public Okeeheelee Golf Course.
– Koepka made his high school golf team as a sixth grader.
And at age 13, ended his father's five-year club championship streak at Sherbrooke Golf and Country Club in Lake Worth, Fla., by taking him down in the finals.
– Before his win at Erin Hills, Koepka had excelled on the big stage.
Koepka finished inside the top 25 in the previous seven majors and recording four top-10 finishes since 2014.
– Koepka was a huge component to the winning USA Ryder Cup team.
Koepka went 3-1-0 in his Ryder Cup debut last year in the U.S. victory over Europe at Hazeltine National.
– Before earning his PGA Tour card, Koepka played a ton of golf in Europe.
He won three times on the Challenge Tour before winning in Turkey on the European Tour. He says of his time abroad: "I think it helped me grow up a little bit and really figure out that, 'Hey, play golf, get it done, and then you can really take this somewhere.' I built a lot of confidence off that."
– Koepka's younger brother, Chase, is also a professional golfer.
The brothers teamed up at this year's Zurich Classic to tie for fifth in the team event. Chase is taking a similar road to pro golf as his brother, playing the Challenge Tour primarily this year.
– Koepka says seeing his mother, Denise Jakows, beat breast cancer while he was in college gave him added perspective on life:
"It made me figure out that life can go pretty quickly, so enjoy it," he says. "Make people laugh, make the best of things. Maybe not take things as seriously."
– The Florida State graduate earned ACC Golfer of the Year honors two times, holds the school record for career stroke average (71.85) and single-season stroke average (71.09).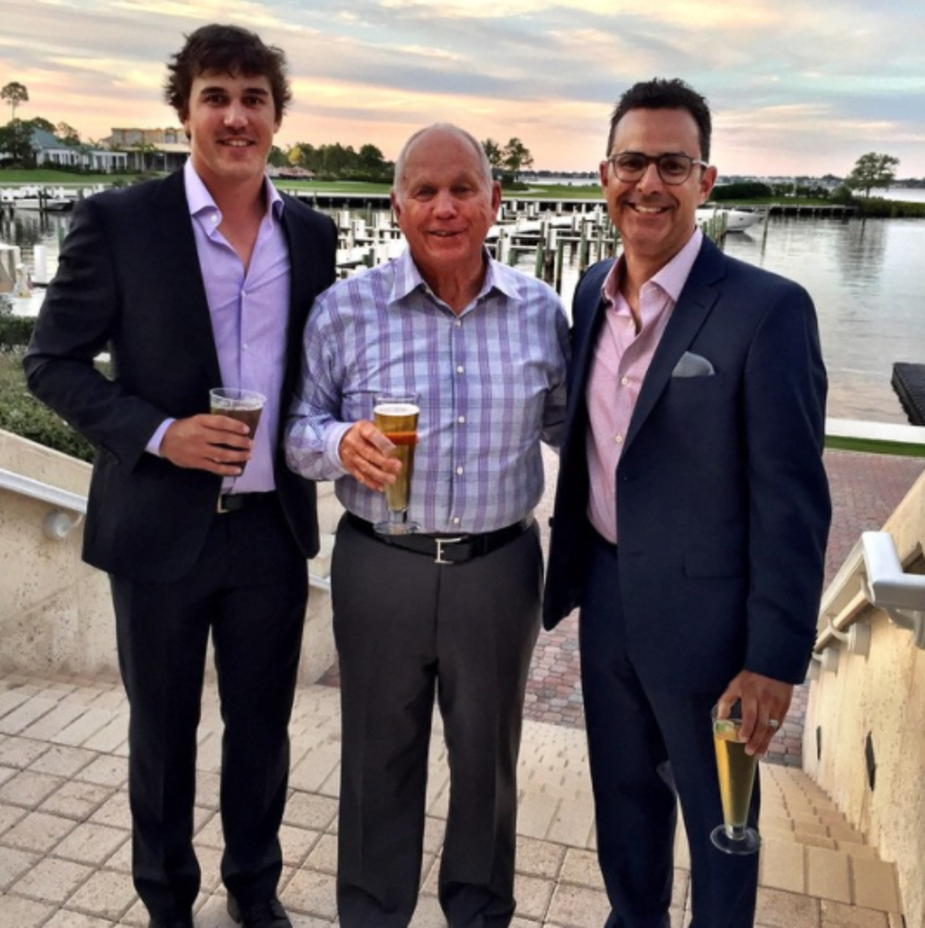 – Koepka has worked with Claude Harmon III on his swing since 2013.
He credits Harmon, son of legendary instructor Butch Harmon, for making his driver swing more repeatable—instead of favoring a draw and missing both ways, Koepka now hits a power fade. And for the past two seasons, Koepka has improved his short game under European coach Pete Cowen, who also works with Henrik Stenson, Louis Oosthuizen and Sergio Garcia.
– On the bag for Koepka is Ricky Elliott, a former mini-tour player and teaching pro from Northern Ireland.
Elliott caddied for Ben Curtis for three seasons before starting to work with Koepka at the 2013 PGA Championship at Oak Hill.
– The newly-crowned U.S. Open champion lives in Jupiter, Fla.
He practices quite a bit at The Floridian with top PGA Tour pros like Rickie Fowler and Dustin Johnson. Koepka credits pep talk from DJ before the final round at Erin Hills as helping him break through.
– Koepka is currently dating Jena Sims, a former Miss Georgia Teen USA winner who has also been in several movies.
Sims made headlines when FOX's Joe Buck misidentified her as a former girlfriend of Koepka's.