The Golf Digest Middle East Series offers UAE amateurs a once-in-a-lifetime opportunity to play alongside the likes of current European Ryder Cup captain Thomas Bjorn. 
By Kent Gray
Steel is the gift traditionally associated with 11th anniversaries. Fortunately, the matching edition of the annual Golf Digest Middle East Amateur Golf Series offers prizes of a far more precious kind. Indeed, for weekend warriors, it's golfing gold.
Starts in the Abu Dhabi HSBC Golf Championship, Omega Dubai Desert Classic and Omega Dubai Moonlight Classic Pro-Ams will again be the reward for the champions at the 11th Golf Digest Middle East Classic to be hosted by Emirates Golf Club on October 16.
The 11th GDME Classic is the culmination of the three event, 2018 Golf Digest Middle East Amateur Golf Series which is again proudly presented by King's College Hospital London and AutoRoute.
ENTER THE 11th Golf Digest Middle East Amateur Series TODAY! 
The series opens at Saadiyat Beach Golf Club on September 27 with the first of two pre-qualifying events. The winners of the respective men's A (0-10 handicap), B (11-24 max) and women's divisions at Saadiyat and at The Els Club, Dubai on October 4 will automatically qualify for the 11th GDME Classic, as well as walking away with a pair of hospitality passes to January's 30th Desert Classic. There are still spots available at Saadiyat Beach and the Els Club so enter here today for your chance to win Pro-Am spots.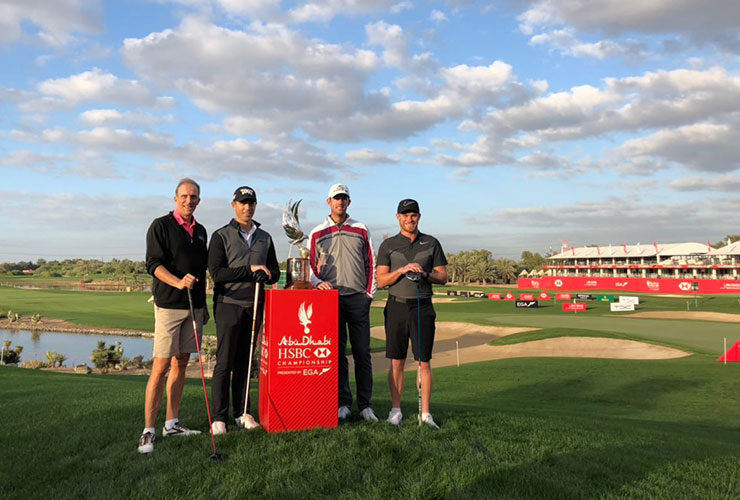 Entry to the qualifying tournaments at Saadiyat Beach and The Els is AED 445, top value as winter green fees kick in around the UAE, not to mention the once-in-a-lifetime Pro-Am prizes on offer as well as the post-round buffet that will be held at each venue.
Those unsuccessful in reaching the GDME Classic on golfing merit can still play in the Majlis decider on October 16 although spots – at AED 555 per player including entry fee, green fee and prize-giving buffet – are limited, with preference given to those who have played in one or both of the qualifying events.
There are also some great prizes for the minor placings at all three venues, with goodies from support sponsors Callaway and ECCO shoes as well as season passes to the two European Tour Desert Swing events and the Dubai Rugby 7s.
For the record, the winners at the 11th GDME Classic will waltz away with the following: Desert Classic Pro-Am spot (Div A men's champion), Abu Dhabi HSBC Championship Pro-Am spot (Div B men), Omega Dubai Ladies Classic Pro-Am spot (women).
Players must be able to prove an official club or Emirates Golf Federation handicap to enter.