Gut-feel or proven technology? Cleveland's new RXT-3 range suggests the selection of your scoring clubs should be more science than fiction – and more regular than you think as eGolf Megastore club fitter Jason Ashley explains.
"Choosing wedges used to be largely down to player preference but it's become far more of a science nowadays thanks to the variety of lofts, bounces, grinds, heads and finishes available.
Cleveland Golf's new RXT-3 range is a just unveiled case in point. It's worth looking at the new technology introduced by the Californian company as we weight up which wedges are right for your game.
Firstly, new "Feel Balancing Technology" shifts the center of gravity (COG) to the center of the face by redistributing weight shaved from the hosel. This improves shot dispersion and feel through stability at impact and less vibration.
The distinctive new V-shaped sole grinds have more leading edge bounce, ensuring the club moves faster through the turf at impact. Testing shows the V-grind loses 29% of speed through the turf compared to 52% from more traditionally shaped soles. Because amateurs don't always make solid contact and rarely deliver the club the same way repeatedly, this dramatically helps distance control.
Finally, the RXT-3s new Rotex face has deeper and narrower U shaped grooves. Added with a new micro milling pattern which increases friction, this creates more spin from a variety of lies.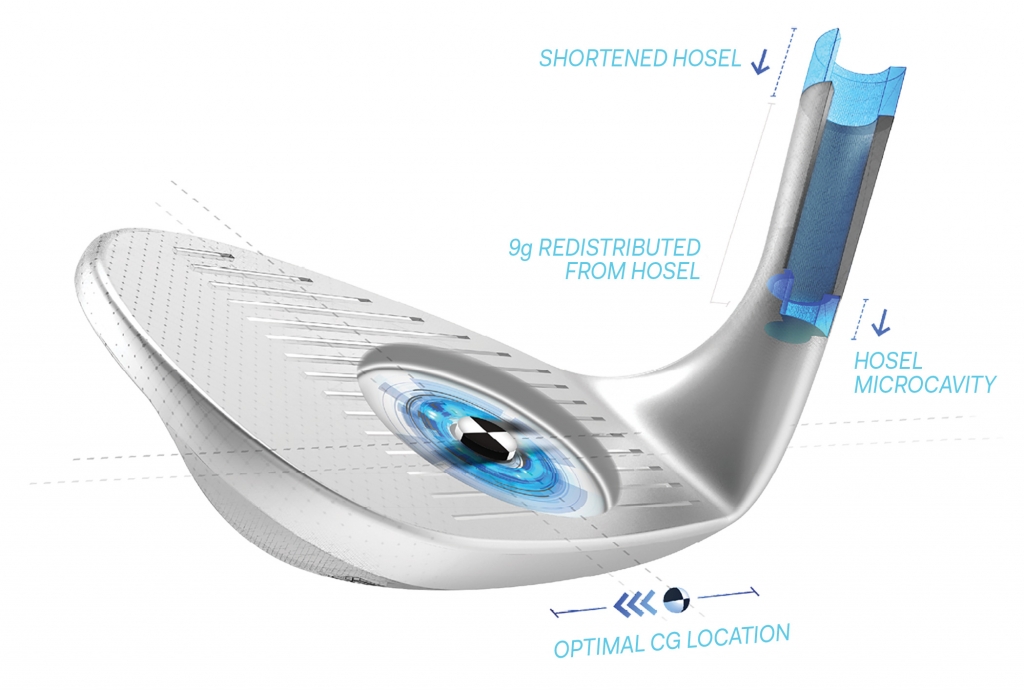 So how can those advances benefit you? Determining the right loft gaps is a vital step in getting the right wedges to match your game with the starting point being the loft of your pitching wedge (traditionally 45 degrees). From there you can select lofts to cover a variety of yardages. I like to keep a four-degree gap between my wedges which equates to a 10-12-yard gap between full shots.
Selecting the right grind and bounce is where things can get more personal. Cleveland has three V-Shaped sole grinds to match certain impact positions and this is where a custom fitter comes in. It's not as simple as categorising players as having shallow or steep angles of attack because you can be steep but de-loft the club, using more of the front of the sole. Conversely, I see players who are steep but use the back of the sole. With professional guidance and tools such as the Cleveland wedge analyser, it takes away the guess work.
When you get the right grind and bounce, the consistency of strike will improve dramatically as well as your distance control. The opposite applies when you pitch up to the course with an ill-considered grind and bounce combo.

Cleveland has produced the RTX-3 with blade and cavity back heads. Again, personal preference plays a role here but I'm a firm believer that performance outweighs preference.
The cavity back offers a slightly bigger and more forgiving head while the blade offers a sleek look and increased workability. The key is trying the different options with one of our expert custom fitters to make sure you make the right choice.  Your handicap will thank you." — with Kent Gray
Jason Ashley is Senior Custom Fit Specialist at egolfmegastore.ae