Creating golf art remains a release for Attica inmate as he continues his fight to get out of prison.
By Max Adler
This month marks a dismal anniversary at Golf Digest. Five years ago in the July 2012 issue, we published the story of Valentino Dixon, an inmate at New York's Attica Correctional Facility serving a 39-years-to-life sentence for second-degree murder. The golf hook: Dixon draws exquisitely detailed courses in colored pencil. Though he's never set foot on a country club or even a muny, he got into the game when a golfing warden—who'd noticed Dixon's talent poured into other subjects—brought in a photograph of Augusta National's 12th for the inmate to render as a favor.
"The guys can't understand. They always say I don't need to be drawing this golf stuff," Dixon told me on the phone the other day. "I know it makes no sense, but for some reason my spirit is attuned to this game."
When you consider he spends the bulk of his life in a windowless six-foot-by-eight-foot cell, a preference for limitless configurations of grass, trees, sky—and sand—begins to make sense. "That this game has kept my attention all these years speaks for itself. If my passion were not sincere, I would've given up a long time ago," said Dixon, 47, who isn't eligible for parole until 2030. He draws eight hours per day and has produced hundreds upon hundreds of pictures on paperboard, mostly 16-inch by 20-inch in dimension.
While the environment of their making imbues the images with a certain weight, the heavier storyline of our 2012 piece was Dixon's claim of innocence, which hasn't wavered in now 26 years behind bars. For a more thorough summary of the case we recommend our original piece, but you can read on here knowing it involves conflicting accounts of eyewitnesses, a confession from another man, zero physical evidence linking Dixon, and accusations of serious police and prosecutorial misconduct. Taken together, it's a story that raises more questions than it answers. And as the hit Netflix documentary "Making a Murderer" demonstrated—which precipitated the overturned conviction of Branden Dassey—public fascination with the inner-workings of our criminal justice system is at perhaps an all-time high. In 2013, the Golf Channel's Jimmy Roberts picked up our story, and in a filmed interview provoked the district attorney, Chris Belling, otherwise steadfast in his certainty of Dixon's guilt, to admit, "We're all human. We do make mistakes."
So what has been the result of all this media? More attention, but little movement. Dixon has received personal visits from high quarters, such as Commissioner of the New York State Department of Corrections and Community Supervision, Anthony Annucci, who admired Dixon's artwork and record of good behavior. Still, Dixon waits for his paperwork to reach the parole board, working in the prison barbershop, avoiding fights, drawing, hurriedly hanging up the phone whenever there's a call for "lockdown."
If there's been progress, it's come in an unexpected form. Even though Dixon has never actually seen the episode devoted to him (Golf Channel isn't in Attica's cable package), he's now famous in the prison yard as the guy TV crews came to visit. Young inmates regularly approach Dixon for counsel on how to make an incarcerated life have meaning. Rather than be freed, he's freeing others.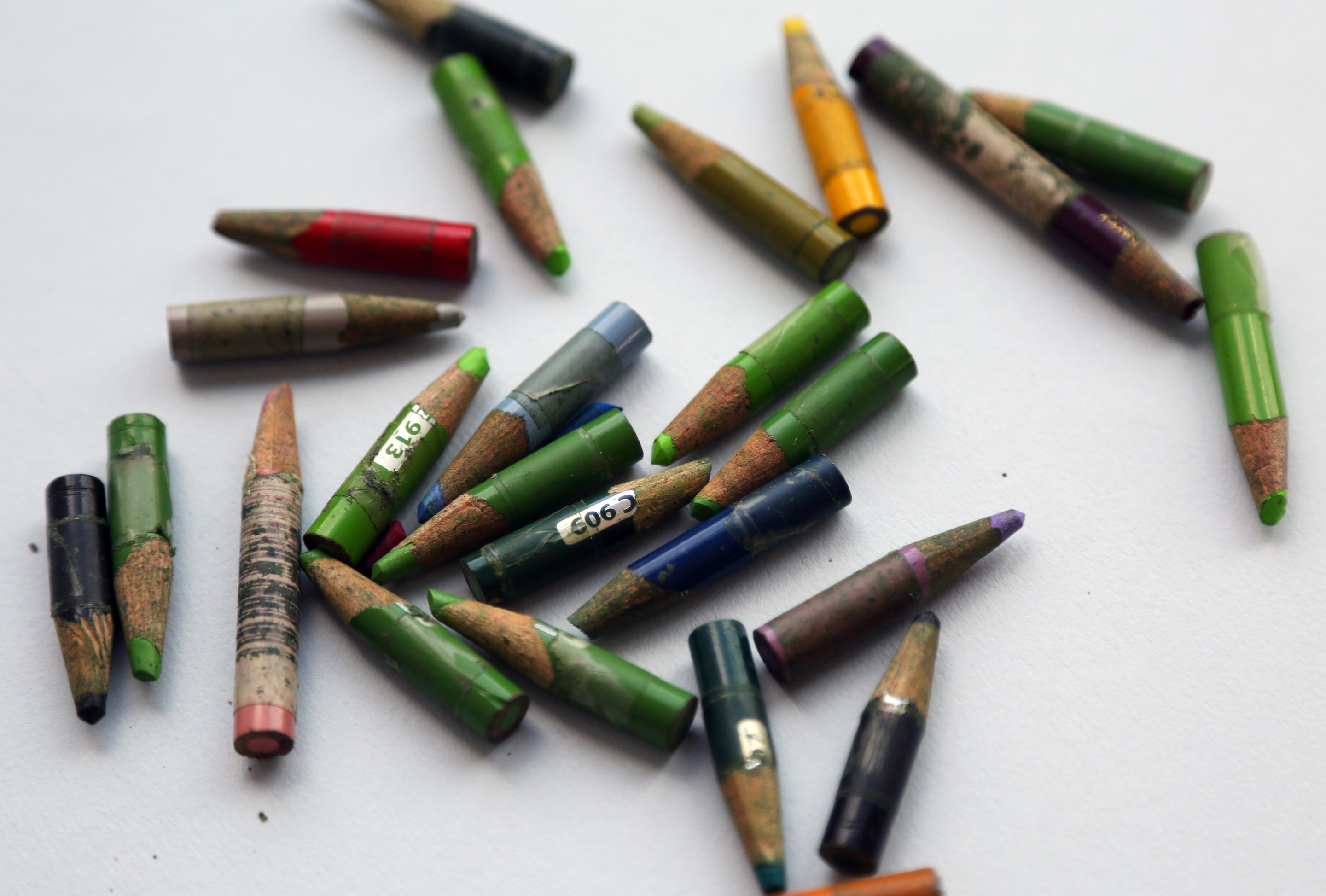 "I tell them it's not over just because you're in here. You can still find a way to make something of yourself, get your degree, find something to believe in," Dixon said. "People from the inner city get in here and think there are no options for them." Dixon continues to reread Man's Search for Meaning by Auschwitz survivor Viktor Frankl. "By comparison to what he had to live through, I'm blessed."
With a little tech help from the outside, Dixon is able to maintain a website, ValentinoGallery.com for selling his artwork. A couple in Australia commissioned their likeness in a golf portrait, and Dixon has sold several prints in the hundred-dollar range in the United Kingdom. But no sales in the United States so far.
"The American golfers dropped the ball," Dixon jokes, with just the faintest edge. Artistically, his dreamy style is very much a continuation of where it was five years ago—an exploration in patient draftsmanship. But new is his toying with surrealist accents. One image depicts a golf-ball-headed player putting a ball with a man trapped inside.
"I wanted to turn it around," Dixon said. "The player is always hitting the ball, but what if it were the other way?"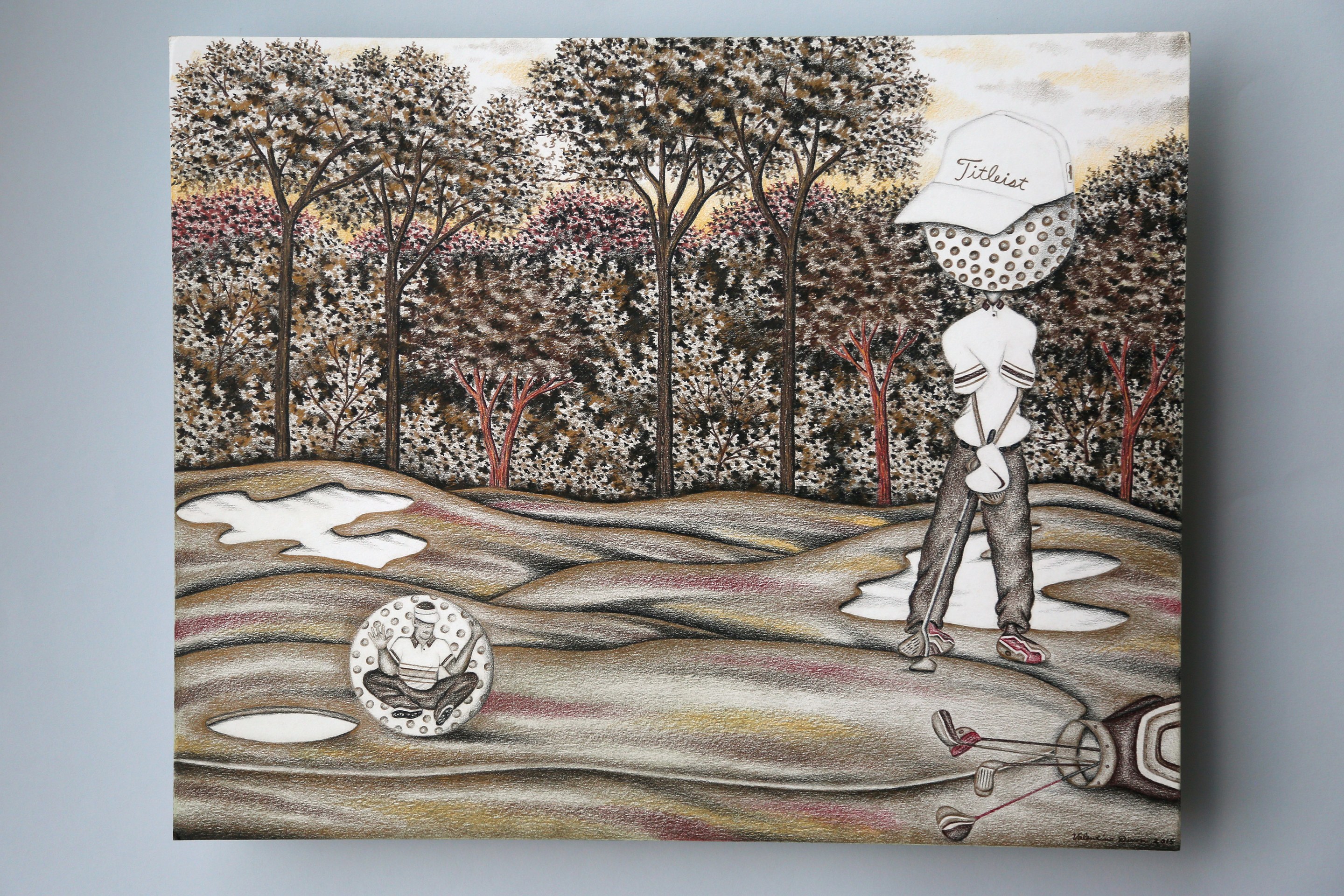 Dixon has hired two attorneys, Donald Thompson and Alan Rosenthal, to file simultaneous applications this fall. One is for a pardon, which is essentially a call to reexamine his conviction on the basis of new evidence. Despite the testimony of a few new witnesses (there's never been a shortage of witnesses, as the killing of Torriano Jackson took place in a melee on the streets outside a popular nighttime hangout), a pardon "would be a heavy lift," Thompson says. Part of the reason wrongful convictions surely outpace pardons is because a governor upending the work of so many state officials can be seen as politically hostile.
Dixon's other, and more attainable, application is for clemency. "This is when the state says, 'enough is enough.' " Rosenthal says. "To award clemency the state is really looking to see if there's been transformation. Like so many youths from his area, Valentino admits he got mixed up in the wrong crowd, dealt drugs, but through his exemplary behavior, what he's done with his art, how he's helping younger inmates, there's a strong case to be made that he's a changed man." To bolster his clemency bid, Dixon has a strong lineup of supporters, including past wardens and current correctional officers.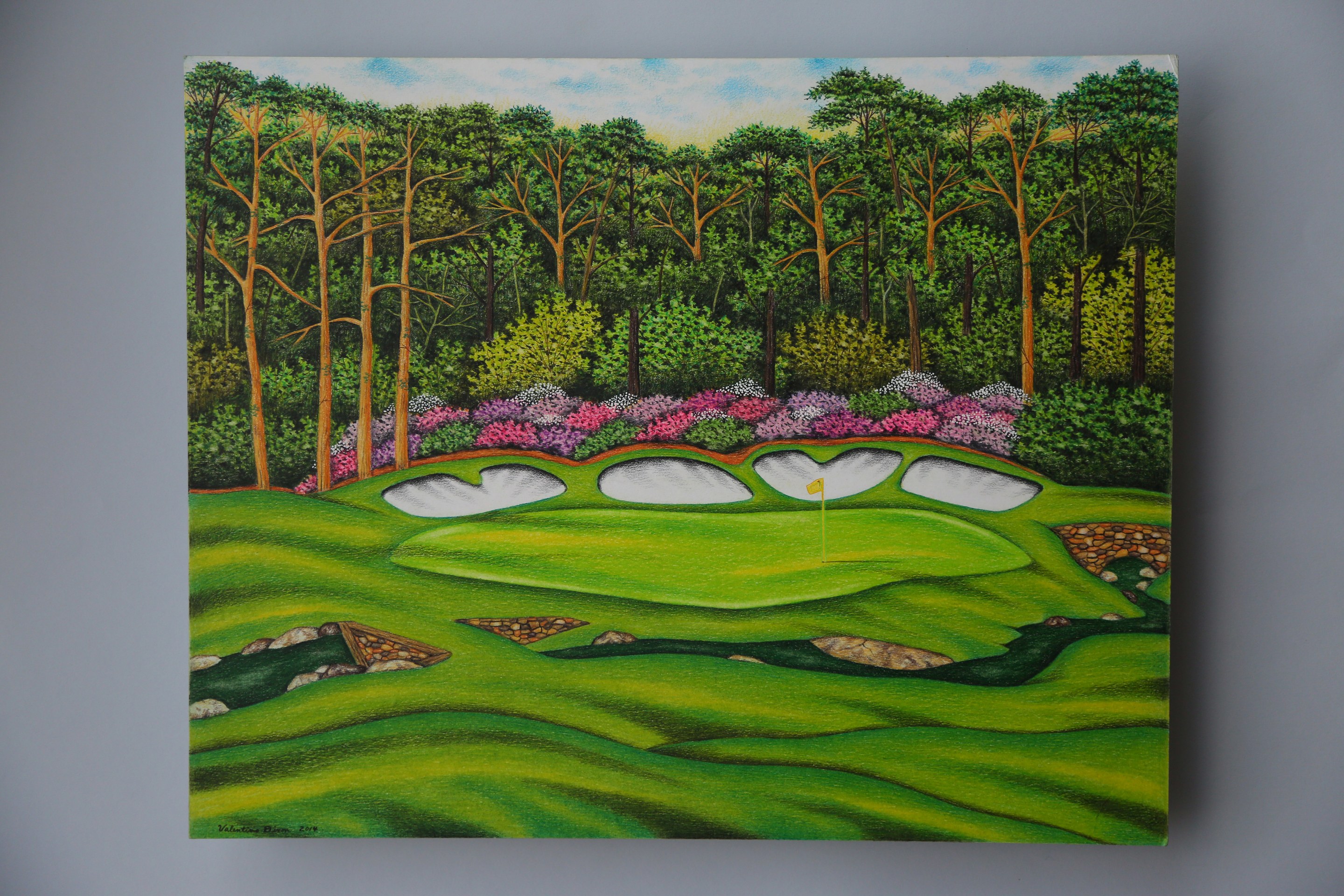 With such applications filed in the fall, the routine is for any announcements to be made around Christmas. Whether conflating the wish-granting power of the governor's office with munificence of St. Nick is touching or macabre is a matter of perspective. What's undebatable is that the odds of being awarded clemency are slim. Historically, in New York State there are less than three per year. Of the 77,000 inmates in the New York State Department of Corrections, that makes clemency roughly six times less likely than a hole-in-one.

But as every golfer who steps to the tee knows, there's always a chance. Dixon's daughter, who was an infant when he was sentenced, recently delivered twins. And the new grandfather is hoping to watch them grow up from the outside.