By Kent Gray
The UAE PGA pros scrambled for underdog status ahead of the 21st Dubai Trophy matches. Heading into Sunday's decisive singles matches, the amateurs representing the Emirates Golf Federation have found out there is some bite behind that desperate bark.
Anxious to avoid a fifth straight defeat in the annual Ryder Cup-style matches, the pros will take a two-point, 9-7 advantage into the 16 singles matches at Dubai Creek Golf & Yacht Club after a particularly satisfying afternoon of work on Earth yesterday.
View this post on Instagram
The amateurs established a 5-3 lead after the opening foursomes at Jumeirah Golf Estates on Saturday, highlighted by 2&1 wins for Josh Hill and Toby Bishop and Emirati duo Ahmad Skaik and Khalid Yousuf over Michael Major and Tom Buchanan and Ryan Smith and David Laing respectively.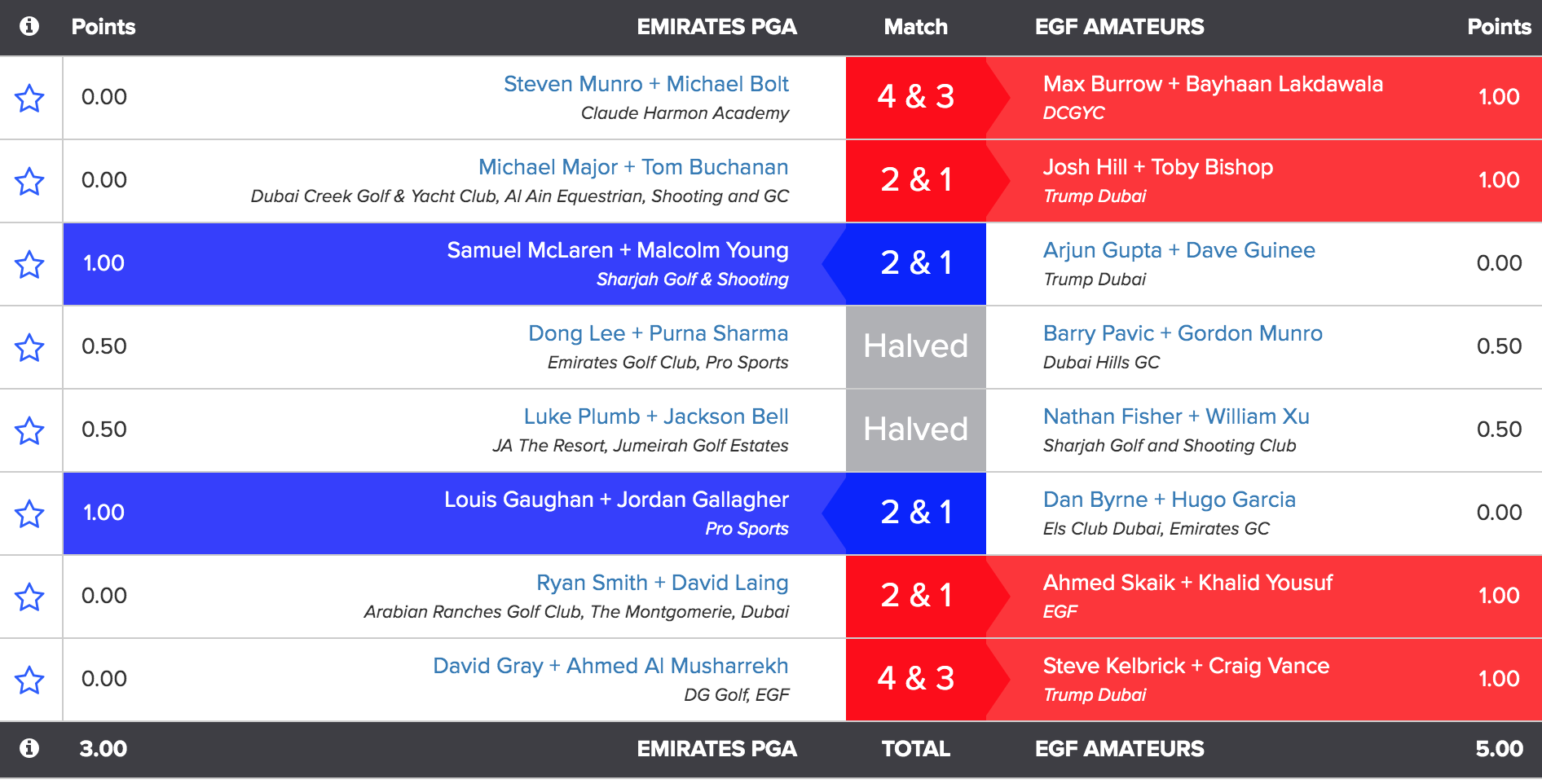 Hill and Bishop were impressively six-under in seeing off Major and Buchanan.
But the pros mounted an impressive comeback in the afternoon fourballs, winning six of the eight matches. Hill and Bishop kept their unbeaten record intact for the amateurs with a 2&1 win over Buchanan and Samuel McLaren while Arjun Gupta and Dave Guinee kept the amateurs in the contest with an important 3&2 win over Steven Munro and Malcolm Young.
Check out the putt Hill drained to seal a second win with Bishop.
Boom.
There were big 5&4 wins for the Michaels, Major and Bolt, over Max Barrow and Bayhaan Lakdawala, and for Jackson Bell and captain Luke Plumb over Barry Pavic and Gordon Munro. Louis Gaughan and Jordan Gallagher were also impressive 4&3 winners over Skaik and Yousuf.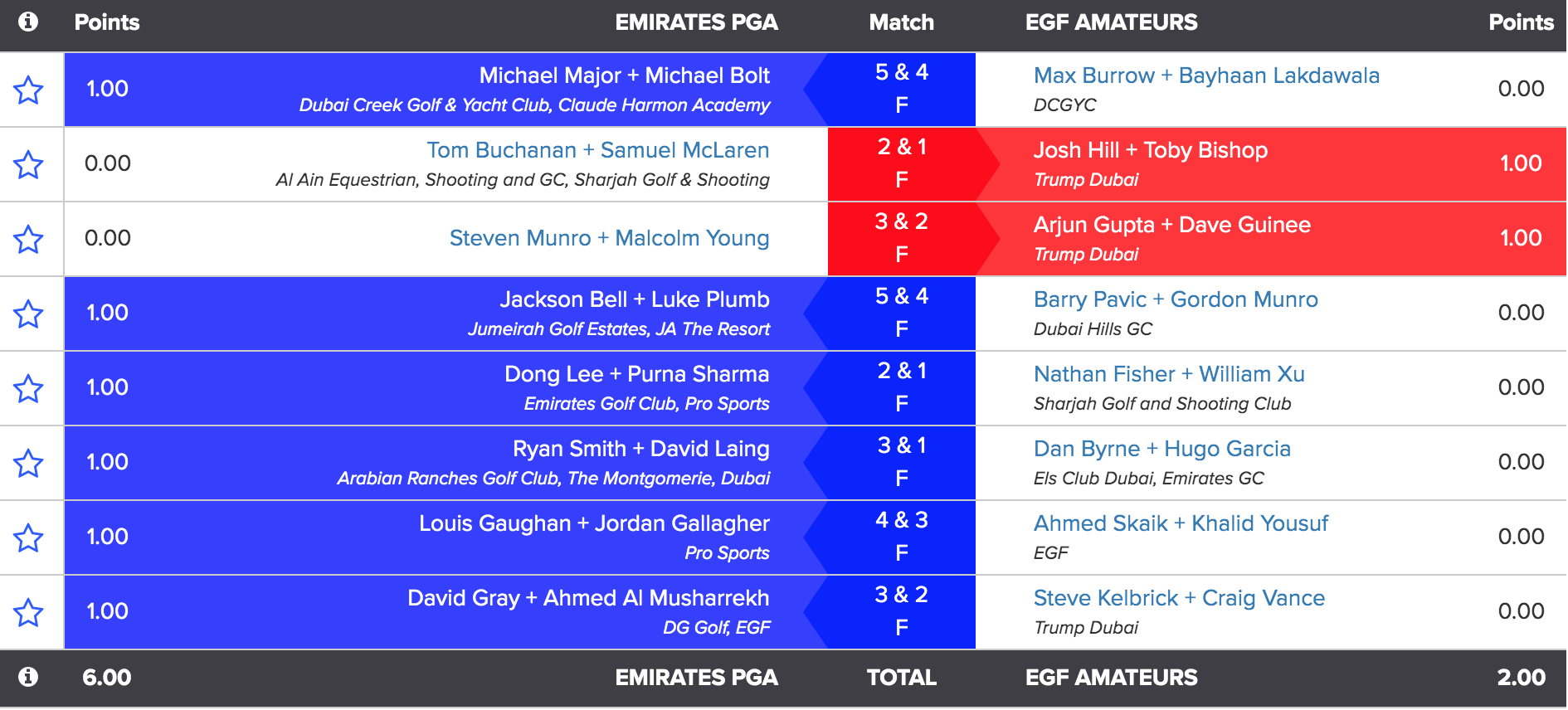 And so onto Sunday's singles where there are some intriguing matchups with Hill pitted against newly minted UAE PGA Matchplay champion Major in the first match out at 11.30am. EGF captain Steven Kelbrick, who will face Gallagher, has stacked his order hoping for a fast start to ratchet up the pressure on the Plumb's pros.
A fascinating Sunday awaits at The Creek.