By Alex Myers
This one hurts to watch. Elizabeth Moon had a three-foot birdie putt to move into the final of the U.S. Girls' Junior. She wound up walking off the green with one of the most painful — and bizarre — losses imaginable.
Moon's attempt for the win on the first sudden-death hole (The par-5 14th at Boone Valley in Augusta, Mo.) missed on the low side and trickled — depending on what angle you look at — anywhere from six inches to nearly a foot passed the hole. Disappointed, the 17-year-old pulled it back (Remember, they're playing match play) and tried the first putt again, this time making it.
Her opponent, Erica Shepherd, then said, "I didn't say that was good." Oh boy.
After conferring with rules officials, Moon was given a one-shot penalty for moving her ball since it hadn't been conceded and you can't concede a putt after the fact. Ouch.
"I really didn't want to win like that," Shepherd, a 16-year-old who has already committed to Duke, said in her interview with Fox Sports after. "but, I mean, I guess I still won. But I sure feel bad for Elizabeth, what happened on that hole."
Here's a look at two angles of the putt that wasn't conceded: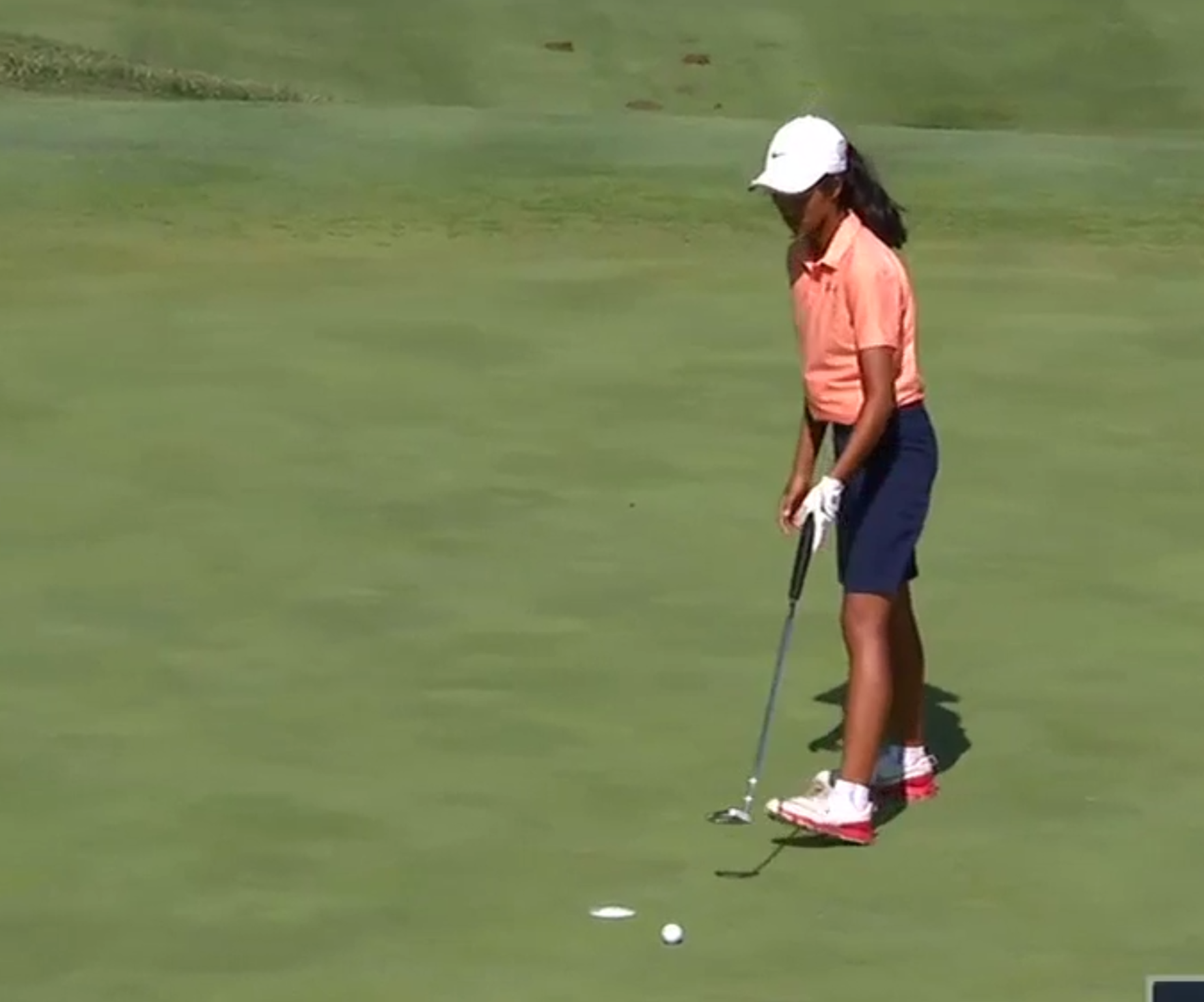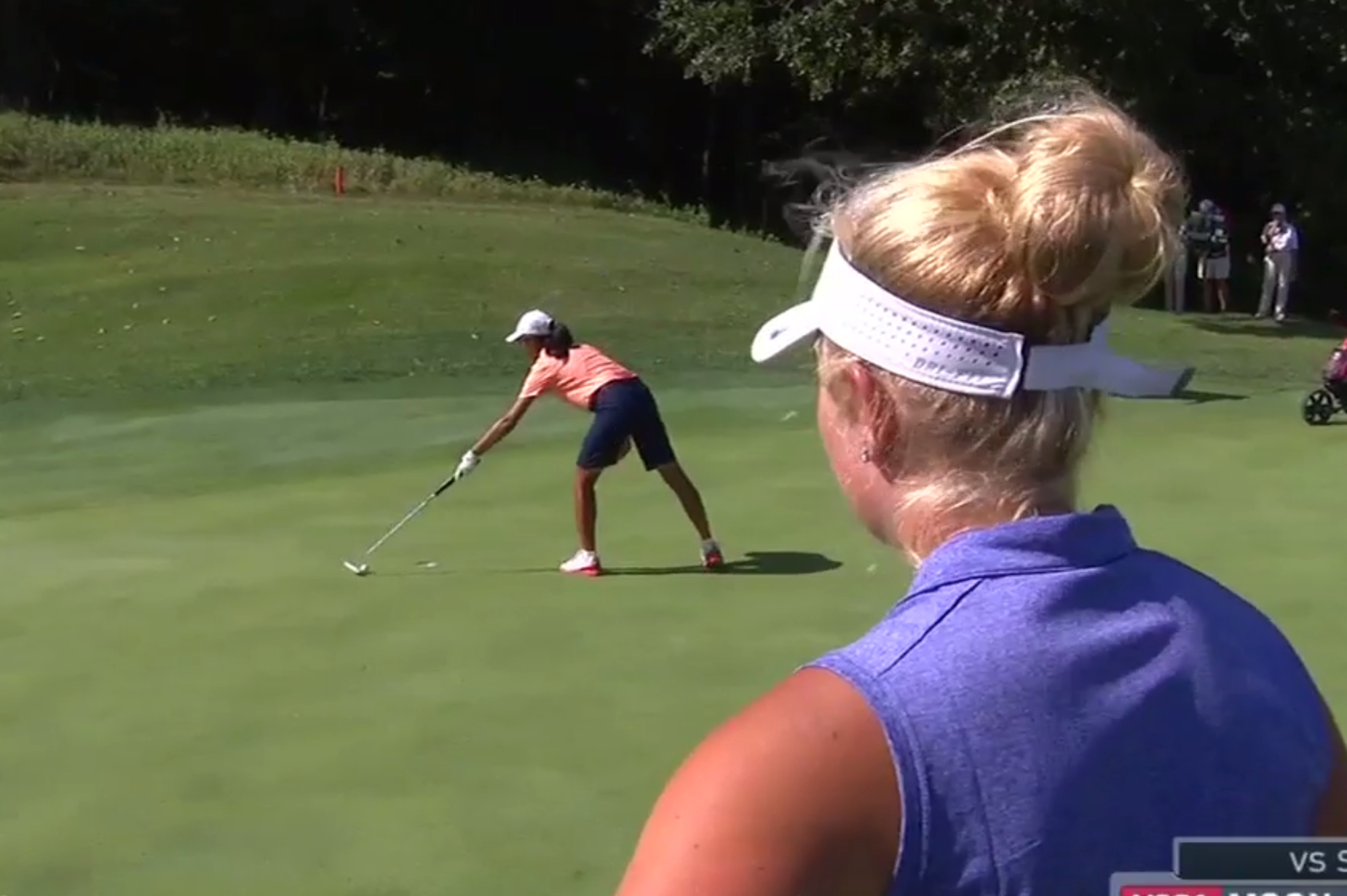 You can see the whole sequence here, which starts at about the 1:55 mark of the video. Shepherd will play Jennifer Chang in Saturday's final.
If this situation sounds familiar, that's probably because there was a similar controversy at the 2015 Solheim Cup when Allison Lee scooped up a short putt she believed had been given to her. But Suzann Pettersen stood her ground that it hadn't, causing an emotional scene and a tough loss for the Americans, although they rallied in the singles portion to win the event.
Moon seemed to handle her heartbreak well, but she was also probably in shock. With a lot of golf ahead of her, she learned an important lesson: A gimme isn't technically a gimme unless it's actually given to you.