Arnold Palmer's death leaves the golf world mouring its most cherished icon
Jack Nicklaus, Tiger Woods and Barack Obama lead the tributes
The passing of golf's original icon has sparked an unprecedented outpouring of emotional tributes from the golfing community and beyond. Arnold Palmer died last night aged 87 after suffering heart complications. The American legend, who was known simply as 'The King', transcended his sport and played a central role in the global popularization of golf in the 1960s.
A winner of seven majors, the force of Palmer's charisma and his competitive spirit captured the imagination of the wider public, and his old rival Jack Nicklaus was among the first to pay tribute.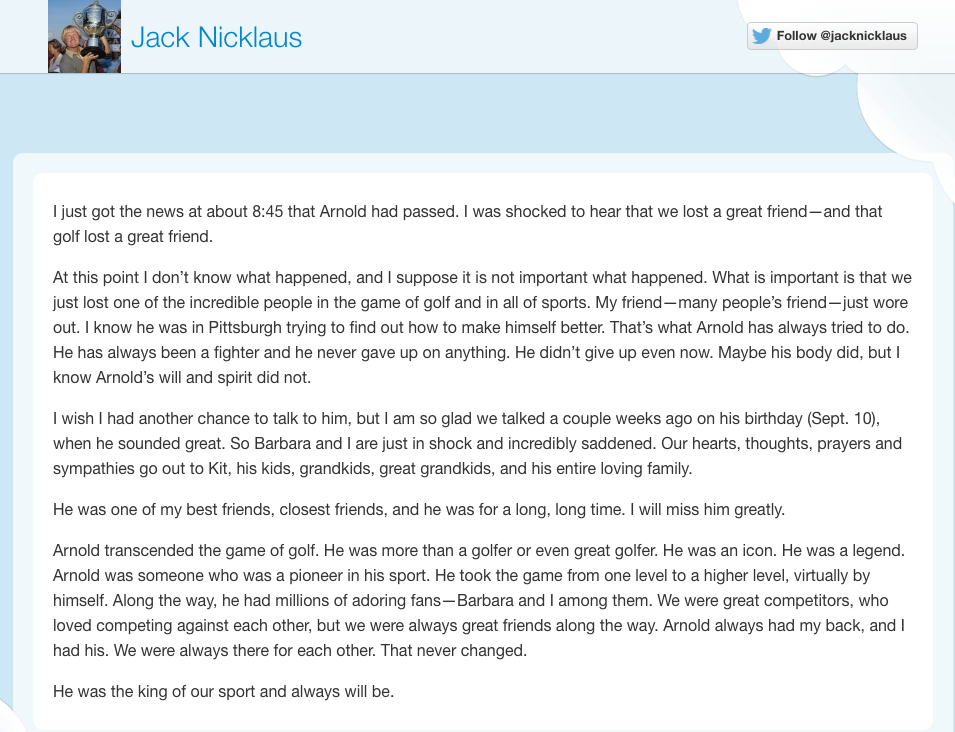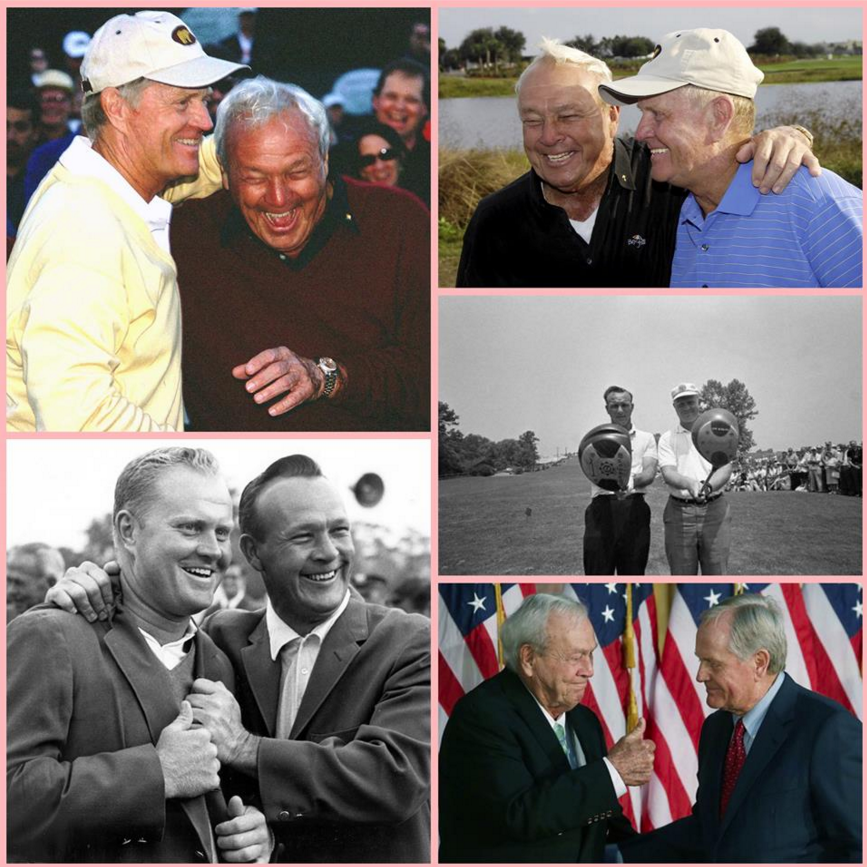 Tiger Woods took to social media soon after the news broke to express his own sadness at the loss of a friend and mentor.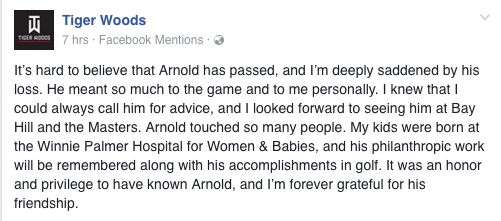 From top golfers to the President of the United States, the heartfelt tributes have been pouring in.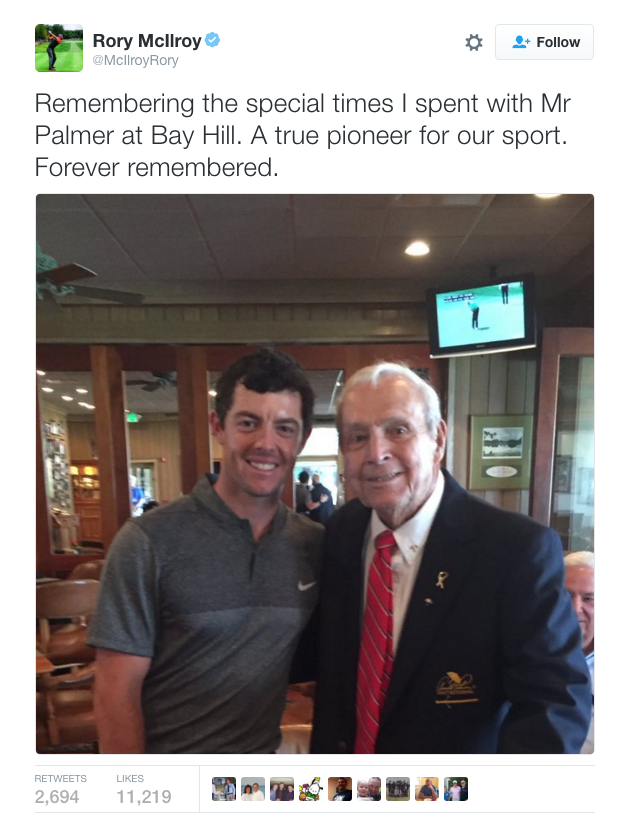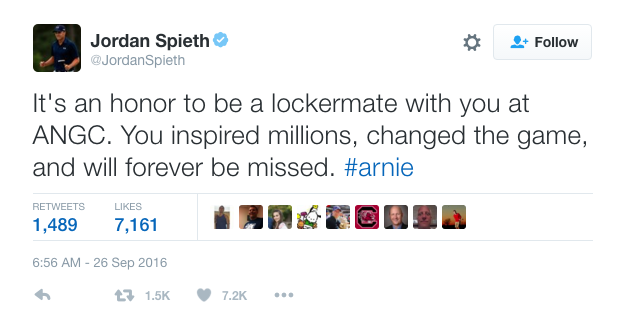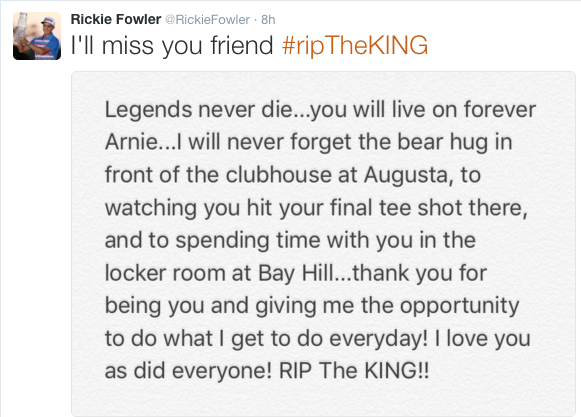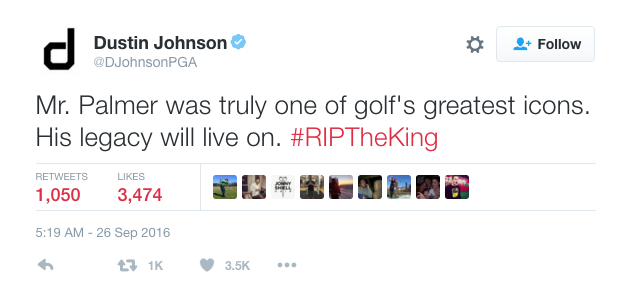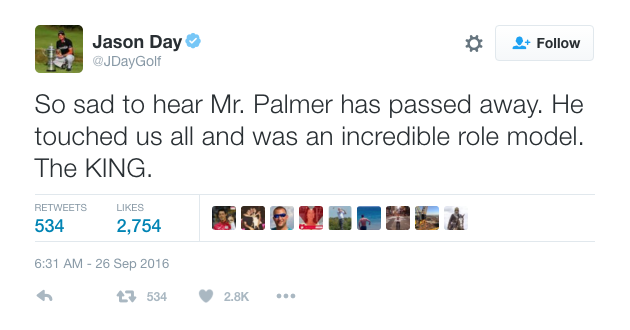 The President of the United States (and his possible successor) have also taken to Twitter to mourn the loss of the beloved star.