The world-class Eléa Golf Club, part of the prestigious Eléa Estate, commands a breathtaking location alongside the shimmering eastern Mediterranean and the ancient town of Paphos, just 8km from Paphos International Airport.

Eléa is acknowledged as Sir Nick Faldo's 'Mediterranean Masterpiece'. At 6,900 yards from the black tees, the course commands a striking location above the Mediterranean Sea and has been meticulously crafted through rolling countryside, featuring imposing weathered outcrops of limestone that offer a unique character across the property.
The challenging layout circulates through groves of mature carob and olive trees and the dramatic outcrops of weathered limestone strikingly contrast with the dark green paspalum grass fairways and semi-rough, which on a number of holes are fringed by Mediterranean grasses and an abundance of wild herbs and native flora.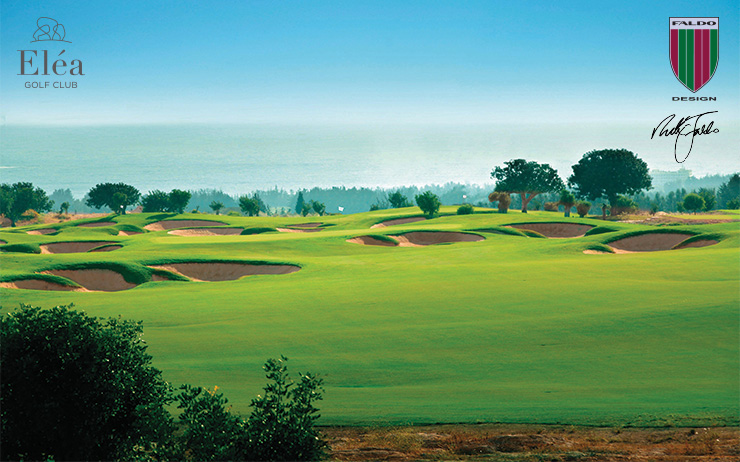 Eléa is a course that offers not only strategic golf in a beautiful setting but is also very sympathetic to its environment with minimal water usage and a concentration on native plant species. This is a golf course that sits comfortably and in harmony with its landscape.
Eléa's designs present situations that may not be what they seem at first glance. This course will reward golfers who consider their options carefully and experiment with very different ways to play some holes due to the well-bunkered nature of the course.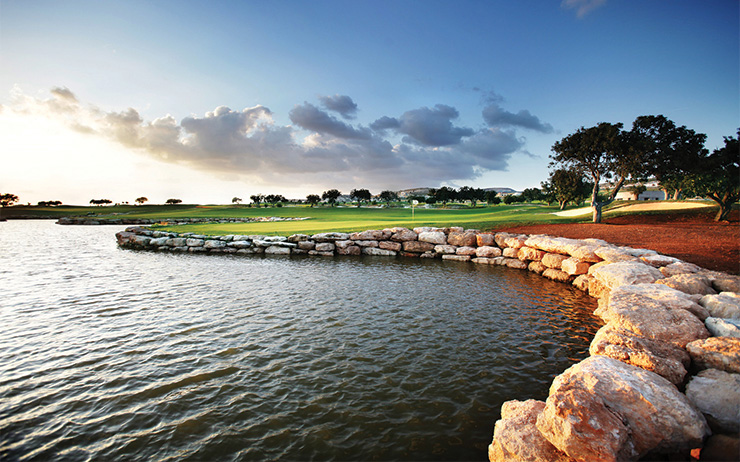 After driving into the Estate, visitors will be welcomed in a beautiful tiled plaza area, which leads into a stunning clubhouse featuring multiple terraces overlooking the course. Inspired by traditional Mediterranean architecture, Eléa Estate's stylish clubhouse incorporates several terraces and balconies offering unrivalled and uninterrupted views across the course and down to the Mediterranean. Taking advantage of the unique Cyprus climate, blending indoor and outdoor space is a key Eléa Estate element, which creates a warm and inviting stylish atmosphere.
The clubhouse boasts a number of exclusive member's only spaces, as well as a golf shop with globally recognised apparel brands, a relaxing lounge area, library, and extensive food and beverage facilities featuring internationally experienced staff and renowned liquid refreshments along with traditional Cypriot dishes.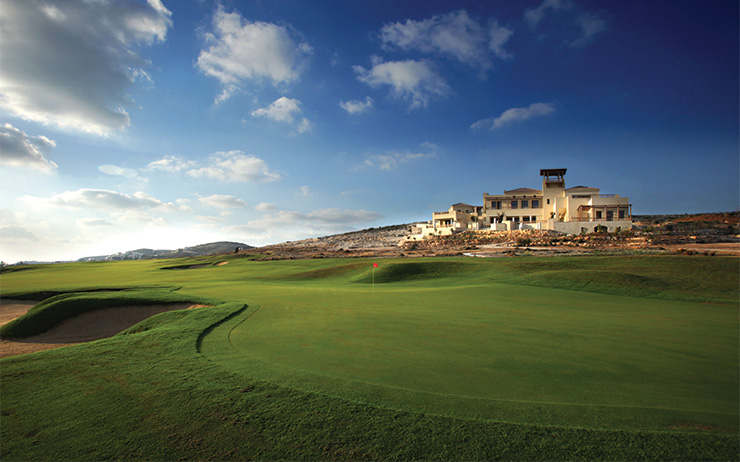 The course is supported by the Eléa Golf Academy that sits alongside the clubhouse. It features a full-length driving range complete with target greens and bunkers, a short game practice area and a stunning putting green, which commands an imposing location overlooking the whole course. Eléa has three PGA professionals who have designed a variety of packages to introduce golf to beginners of all ages and all abilities.
Our Vision is for Eléa Estate to be a place where people enjoy life and relax. A place where perfection and attention to detail are the norms, where traditional values and modern life meet and mix.