Titleist has introduced a new line of irons and one of the trickier parts of the equation was to produce clubs that golfers would aspire to play without making them look devoid of technology. The company clearly has achieved that in its new 718 line of irons introduced to its tour staff at the Quicken Loans National. The new line includes six—yes, six—irons, including a new AP3 model.
Although the venue has changed from Congressional C.C. to TPC Potomac at Avenel Farm, Titleist remained consistent with using the tournament to reveal its latest. Although the company was reluctant to release all details on the irons as the clubs are in the seeding and validation process, some were provided.
According to Marni Ines, director, product development for Titleist, the 718 MB received only a modest tweak. "That player wants what he wants and they told us they want the center of gravity right where it is so we didn't do too much with that club." Most better players pay close attention to turf interaction and the 718 CB had work done to its leading edge, which appears to have been softened to provide that attribute.
From appearances, one of the more noticeable changes to the 718 T-MB is that unlike the previous model where tungsten wrapped around the majority of the sole, now it wraps around the heel and toe areas.
As usual, the AP line will garner most of the attention from consumers and Titleist has given the buying public plenty to consider. For the new AP1, the 4- and 5-irons appear to be a hollow body construction with a face insert. The face height also appears to be lowered slightly. The 718 AP2, meanwhile, has a back cavity that has been modestly redesigned and the faces have been thinned. Interestingly, Titleist has removed the word "tungsten" from the back of the new AP1, AP2 and CB models. "It's a cleaner look," said Ines.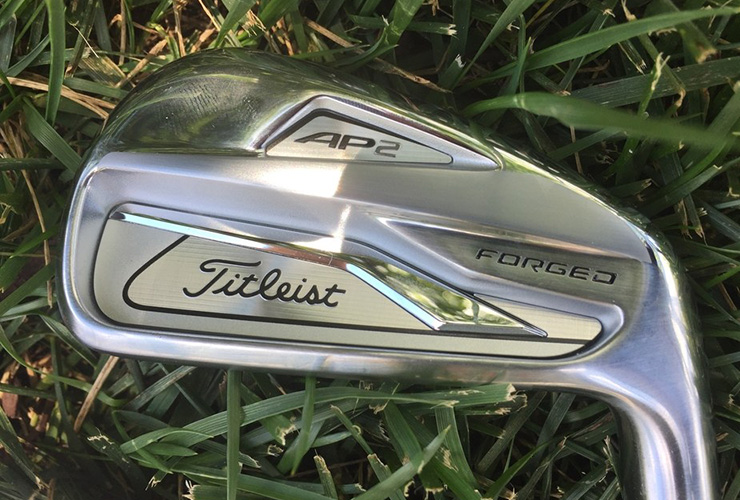 The iron likely to garner the most interest, however, is the 718 AP3—a new addition to the line. Designed to appeal to those who might feel the AP2 is too much of a players iron but the AP1 has too much game improvement, the 718 AP3 is, as Ines says, "a product we didn't have." Closer to AP2 in look, the lofts are in between AP1 and AP2.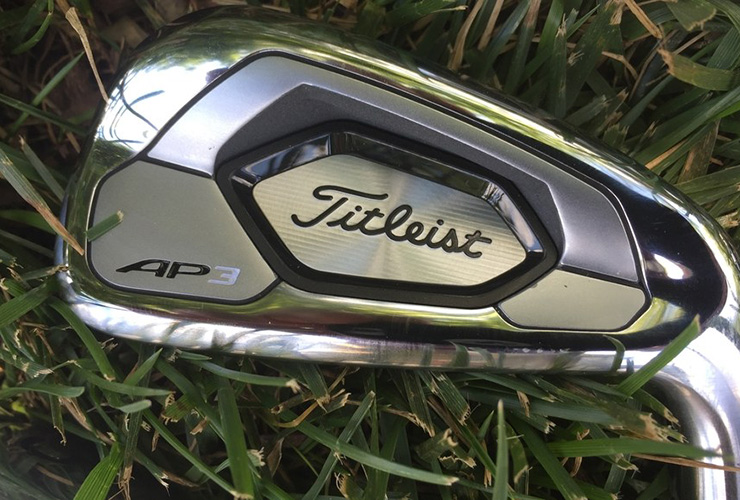 If the early activity on the range at the Quicken Loans is any indication, there is high interest in the new irons. In 2015 10 players switched to the new clubs in its first week and it would not be a surprise to see that number exceeded this week. Stay tuned.