By Kent Gray
There's your golf, major championship golf and even more…football.
Whether you are looking forward to the standard two-day weekend or are lucky enough to have three or even four days off, here's our guide to the best deals to get your golfing fix in the UAE this Eid Al Fitr holiday.
Best of all, the long weekend coincides with the second major of the year so you can retire to the club lounge after your round (or three) to enjoy the U.S. Open coverage from Shinnecock Hills.
Related: First and second round U.S. Open tee-times
Most clubs are also screening every match of the FIFA World Cup live from Russia. Come to think of it, you might end up spending the majority of the long weekend at the clubs below, with a few hours at home to recoup (and say hi to the family). For golfers, Eid weekend is going to be sporting bliss. Enjoy.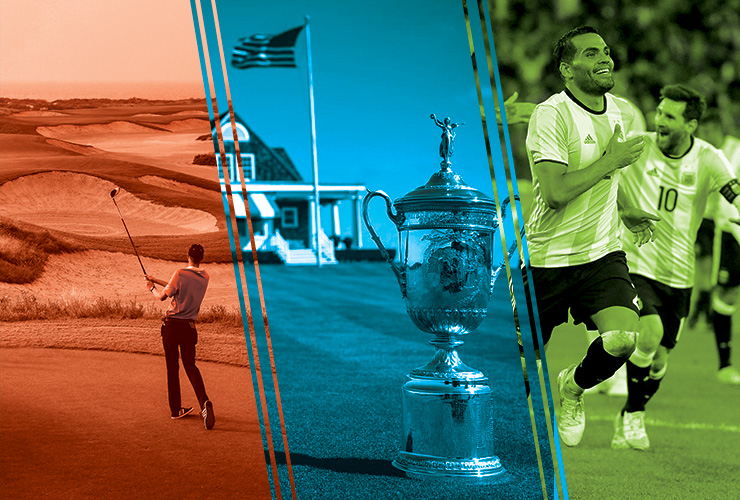 Sharjah Golf & Shooting Club – AED 105!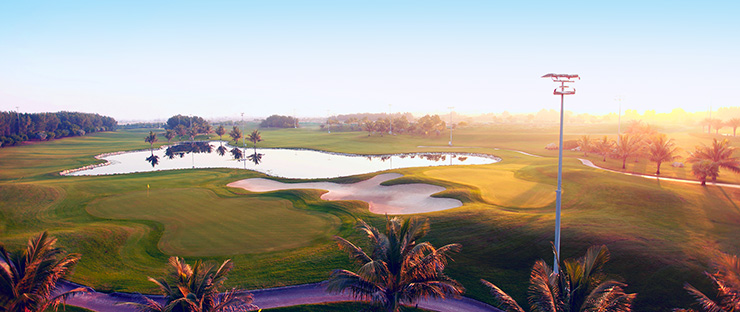 What's this? No, it's WhatsApp and easily the golfing steal of the Eid weekend courtesy of the always innovative marketing team at SGSC. How about AED 105pp for 18 holes on the Staysure Tour (formerly European Senior Tour) course, or just AED 75pp for nine holes (minimum two players, or a fourball) when you book via SGSC's WhatsApp number? Better still, the total green fees paid will be reimbursed if at least one member of your group joins SGSC's summer golf membership on the day of play. That's a crazy, crazy deal.
The WhatsApp number is +971 (0)56 2283649 – tell them Golf Digest Middle East sent you. And enjoy the U.S. Open and FIFA football – it goes without saying that one of the friendliest clubs in the UAE will have the big screens locked into the Eid weekend's best sporting content.
golfandshootingshj.com
Trump International Golf Club, Dubai – from AED 250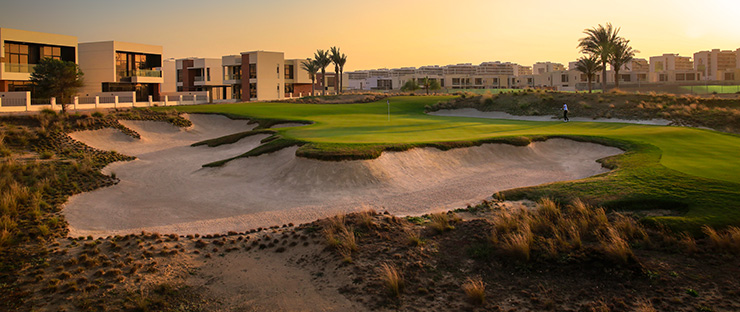 Take it from us, Gil Hanse's first Middle East design is in pristine nick despite the rising mercury. It makes the selected AED 250 green fees on Thursday and Sunday – and even the AED 300 pricing on Friday and Saturday – a steal. Visit trumpgolfdubai.com/tee-times for more and then stick around for the football. They're promising an "electric atmosphere" at The Terrace restaurant which boasts a "mega" indoor screen. For all the details on sharing platters and beverage bucket deals, or to book a table, email: [email protected]
trumpgolfdubai.com
The Els Club, Dubai – from AED 255
You'll need to be quick to secure the Els Club's best Eid weekend rate of AED 255 for tee-times between 10am and noon. There are also great prices outside this window via the Troon International App and all rounds booked online this weekend will score you a AED 50 retail voucher. You can also earn Troon reward points against all green fee and retail spend and take in the golf and the football in all of the club's outlets:  TheBig Easy, Overlook Lounge and Atrium.
elsclubdubai.com
Al Hamra Golf Club, RAK – AED 225 throughout June!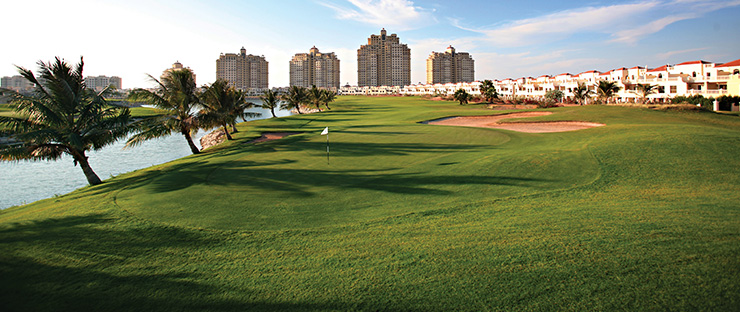 The Troon International App is a handy application to have it seems. Not only is Al Hamra offering green fees from AED 225 throughout the Eid celebrations, the deal runs all month long. It's some deal for a fully-fledged European Tour venue; test your game on the course set to host the Challenge Tour's Road to Ras Al Khaimah finale, the aptly named Ras Al Khaimah Challenge Tour Grand Final, this coming October. And yes, it's the place to watch all the golf and World Cup football you can handle too.
alhamragolf.com
Emirates Golf Club –  Play the EGC's  U.S. Open Par 3 Championship from AED 175 + Special EID Sunday deal on the Majlis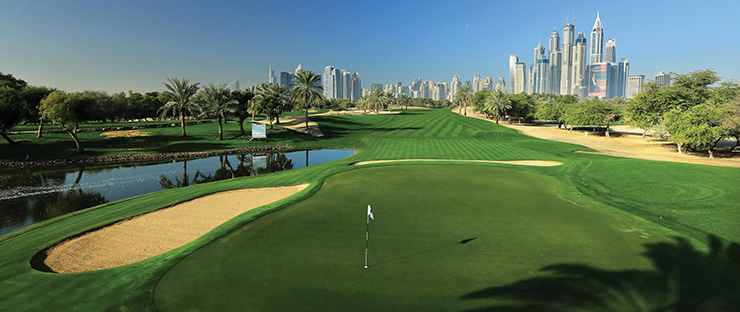 Emirates G.C. is getting into major championship mood with its very own U.S. Open  Par-3 Championship on Thursday evening. The AED 175 entry fee gets you a tee time (at either 6.30pm & 8.15pm) on the club's excellent academy course (we're told there will be U.S. Open-esque fast greens and tight pin positions, so don't say you haven't been warned) plus a post-round buffet. Stay on for the OSN Sports 3HD golf coverage from Shinnecock Hills in the Spike Bar or alternatively check into Football Central, the club's 'Ultimate Fan Zone' for the FIFA World Cup. Entry is free and there will be DJs playing after the footy.
You can also secure tee times on the Majlis from AED 525 and the Faldo AED 420 (before 4.05pm) over the holiday period. Our top tip is to upload the Golf Central App (App Store or Google Play) to avail 2-FOR-1 golf on the Majlis after 11am on Sunday; that is an absolute bargain for a two-ball on the Omega Dubai Desert Classic's home course.
dubaigolf.com/emirates-golf-club
Dubai Creek Golf & Yacht Club – Robbie Fowler, Par 3 Championship and AED 470 golf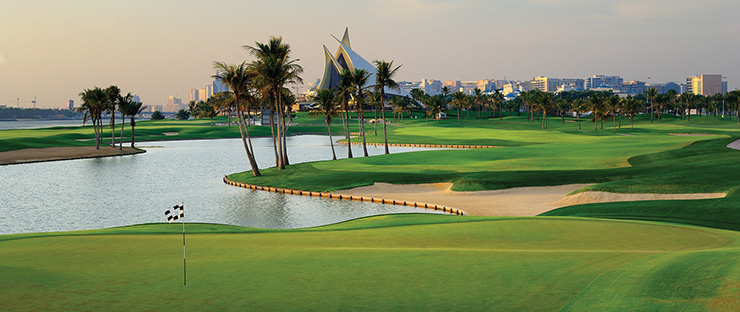 Like its Dubai Golf sister club, The Creek is also hosting a U.S. Open Par-3 Championship, this time on Sunday with 6.30pm and 8pm shotgun starts. The AED 175 fee also includes a tasty feed, a BBQ buffet feast in the Academy Café.
The Creek are also embracing the start of Russia 2018 like no other, with former Liverpool and England striker Robbie Fowler the star of a Q&A from 6.30pm on Thursday ahead of the opening match between Russia and Saudi Arabia.
The U.S. Open will be screened live in Lakeview from Thursday until the final putt Sunday while the Creeks weekend/public holiday tee time rate is AED 470.
dubaigolf.com/dubai-creek-golf-yacht-club
The Track, Meydan Golf
Book online at Meydangolf.com for rounds between between 11am-3pm and you'll get the best 18-hole and 9-hole rates at the Peter Harradine-designed 9-holer – and that price guarantee extends beyond EID. The kicker is a special replay rate; book within 24 hours of your original tee time and pay again at 50% off.
Don't forget the Track's Unlimited Summer Wildcard either. It offers golf seven days a week (day and floodlit) with unlimited access to the course, driving range and practice facilities. Check it out here: Track Wildcard
meydangolf.com
The Address Montgomerie, Dubai – Footgolf anyone?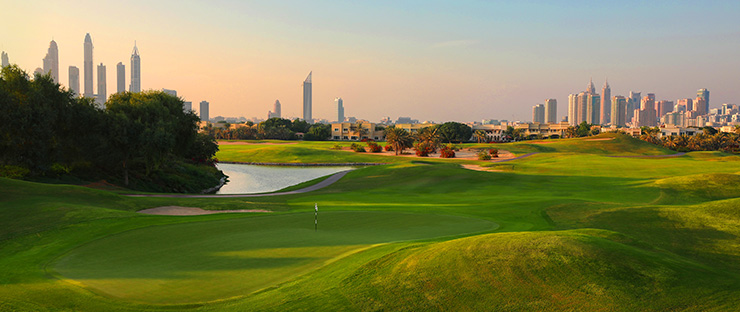 They're doing golf things with a twist at the Monty to mark the start of the FIFA World Cup. Simply wear the football shirt of your home nation to avail 2 for 1 footgolf during the World Cup – that's a sweet AED 60pp. After you've dazzled your mates with your skills, let the pros go to work as you enjoy special themed la carte menu, 2 for 1 offers on selected hop beverages and pre- and post-game happy hours taking in the real football on the big screens.
Call 043 631 208 or email [email protected]
Yas Links – From AED 250pp if you book a fourball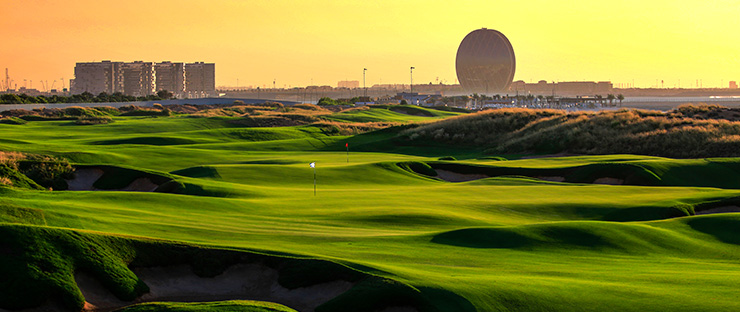 For lovers of links-style golf, it gets no better in the UAE than Yas Links and their June fourball deals are hard to beat – and run through the Eid weekend break.
Pay AED 1000 per fourball on Thursday and Sunday and just AED 1300 on Friday and Saturday.  You also have until Friday to take advantage of their intriguing Pro Shop offer; spend AED 750 or more on TaylorMade and/or Adidas kit and receive the full amount back in green fee vouchers if any of Jason Day, Justin Rose, Rory McIlroy, Dustin Johnson, Tiger Woods of Jon Rahm wins the U.S. Open. That's pretty good odds if you ask us.
yaslinks.com
Saadiyat Beach Golf Club & Abu Dhabi Golf Club – Summer Scorecard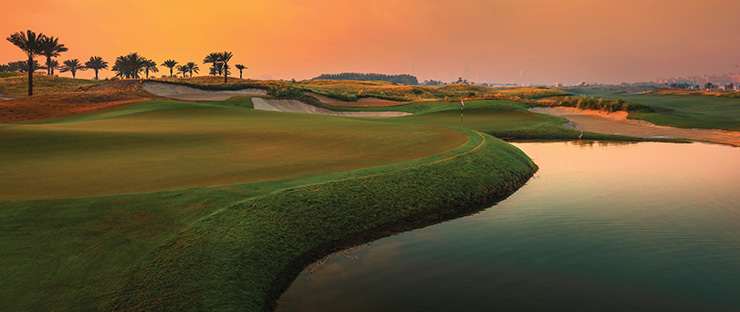 Book online and have your loyalty rewarded at the Abu Dhabi sister clubs. Play two rounds on the weekend or three on weekdays and receive a complimentary round. Valid June 5–August 31 with T&Cs. For bookings email [email protected] or [email protected]
Abu Dhabi Golf Club – Golf with Robbie Fowler this Saturday!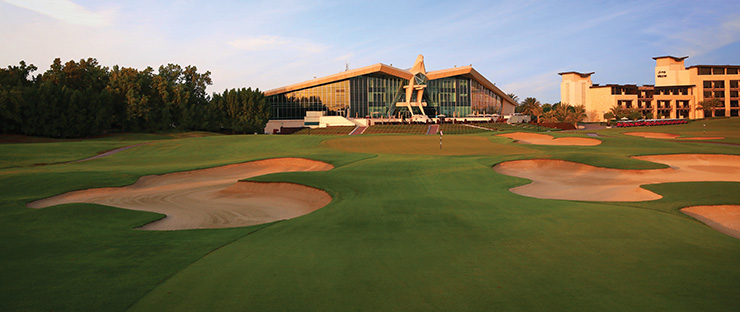 There's still time to get in on a golf-football bonanza at the home of the Abu Dhabi HSBC Golf Championship involving Kop legend Robbie Fowler.
For AED 995, you get 27 holes of golf – including three with the former England and Liverpool star himself  – on Saturday, June 16 (7am shotgun start) followed by an exclusive gathering at The Grille Restaurant with one-hour canapes and beverages. You then get to join an afternoon brunch (AED 395pp without golf) hosted by Fowler in ADGC's dedicated Global Football Fan Zone, an ideal place to watch the World Cup all tournament long.
Abu Dhabi G.C. are also offering two complimentary beverages in the fan zone for every round of golf booked on the club's Garden Course between June 14-July 15.
adgolfclub.com