Tom Buchanan has returned to the windswept scene of his greatest golfing moment and is smiling once more.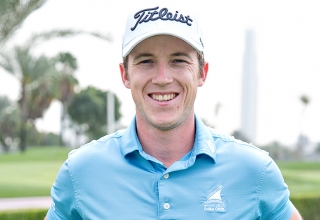 Joe Way won his first UAE PGA Tour title with panache, chipping in for birdie on his final hole to share the spoils with club-mate Cen Mills at the Dubai Creek UAE PGA Pro-Am in October. There weren't quite the same optics when he secured the Emirates Golf Club title last week but a win, even achieved ugly, is a win nonetheless.
Jonathan Craddock has emerged from a sudden-death playoff with reigning UAE PGA champion Cennydd Mills to claim his maiden title on the regional circuit.