By E. Michael Johnson
Sergio Garcia is a bit of an anomaly when it comes to the equipment he used to win Masters 2017. For years he has ground his own wedges in the TaylorMade tour van. Instead of having wood shafts of different weight (usually there is a 10-gram difference from club to club), he uses Mistubishi's Kuro Kage Silver 80X in all his woods.
For his TaylorMade P750 Tour Proto irons he puts 30-gram weights in the end of the grip to counterbalance them. Garcia had been using lead tape to accomplish that up until the 2010 Valero Texas Open, when TaylorMade tour techs discovered the availability of the weight plugs that could go into the butt end of the grip. Garcia counterbalances the clubs to make the swingweight feel lighter. The shafts in his irons are Nippon's Modus 130X model.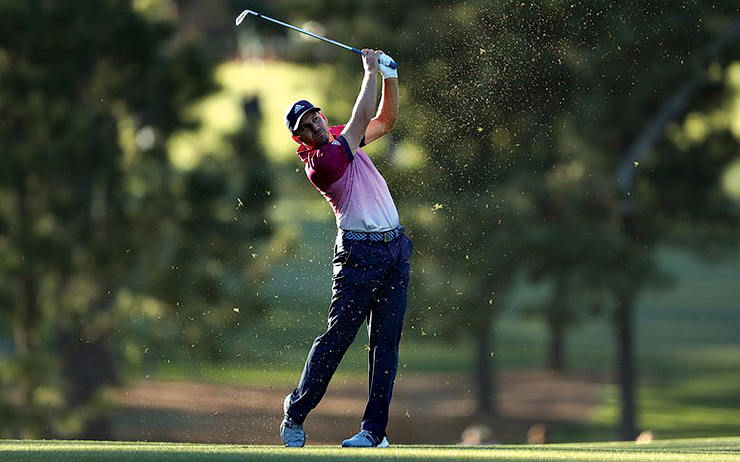 Garcia also changed two key components of his equipment this year—his driver (to TaylorMade's M2 2017) and golf ball (to the company's five-layer TP5 ball). All told, it turned into a winning combination.
Ball: TaylorMade TP5
Driver: TaylorMade M2 2017 (Mitsubishi Kuro Kage Silver 80X), 9.5 degrees
3-wood: TaylorMade M1 2017, 15 degrees
5-wood: TaylorMade M1 2017, 19 degrees
Irons (3-PW): TaylorMade P750 Tour Proto
Wedges: TaylorMade Milled Grind (54, 58 degrees)
Putter: TaylorMade Spider Tour
 Photo by David Cannon/Getty Images