Saadiyat Beach Golf Club, the host venue for this week's historic Fatima Bint Mubarak Ladies Open, got social media buzzing in the build-up to the tournament with their #WomenOnCourse campaign – asking Ladies European Tour stars, caddies and spectators alike to answer in one word – "what makes women great?"
With the beachside par 3 sixth hole providing a stunning backdrop for a giant hashtag encouraging more women to take up the sport, the stars of the game chose a wide range of words to sum up female greatness, from 'strength' to 'perseverance', 'passion' and 'dedication'.
Annika Sorenstam, the all-time great who has been actively growing the game of golf among women through her ANNIKA Foundation for the past eight years, singled out 'family' as the word that resonates more powerfully than any other. "I really applaud the Abu Dhabi Sports Council and everyone involved [with the Fatima Bint Mubarak Ladies Open] for what they're doing here at Saadiyat Beach Golf Club," said Sorenstam, who won 10 majors during a glittering career.
High flying Spaniard Belen Mozo and Sana Tufail, an amateur who grew up playing golf in Abu Dhabi and is now pursuing a college career in the United States, also joined in with the campaign, which saw a massive amount of engagement on Facebook, Twitter and Instagram as players underwent their final preparations for today's first round.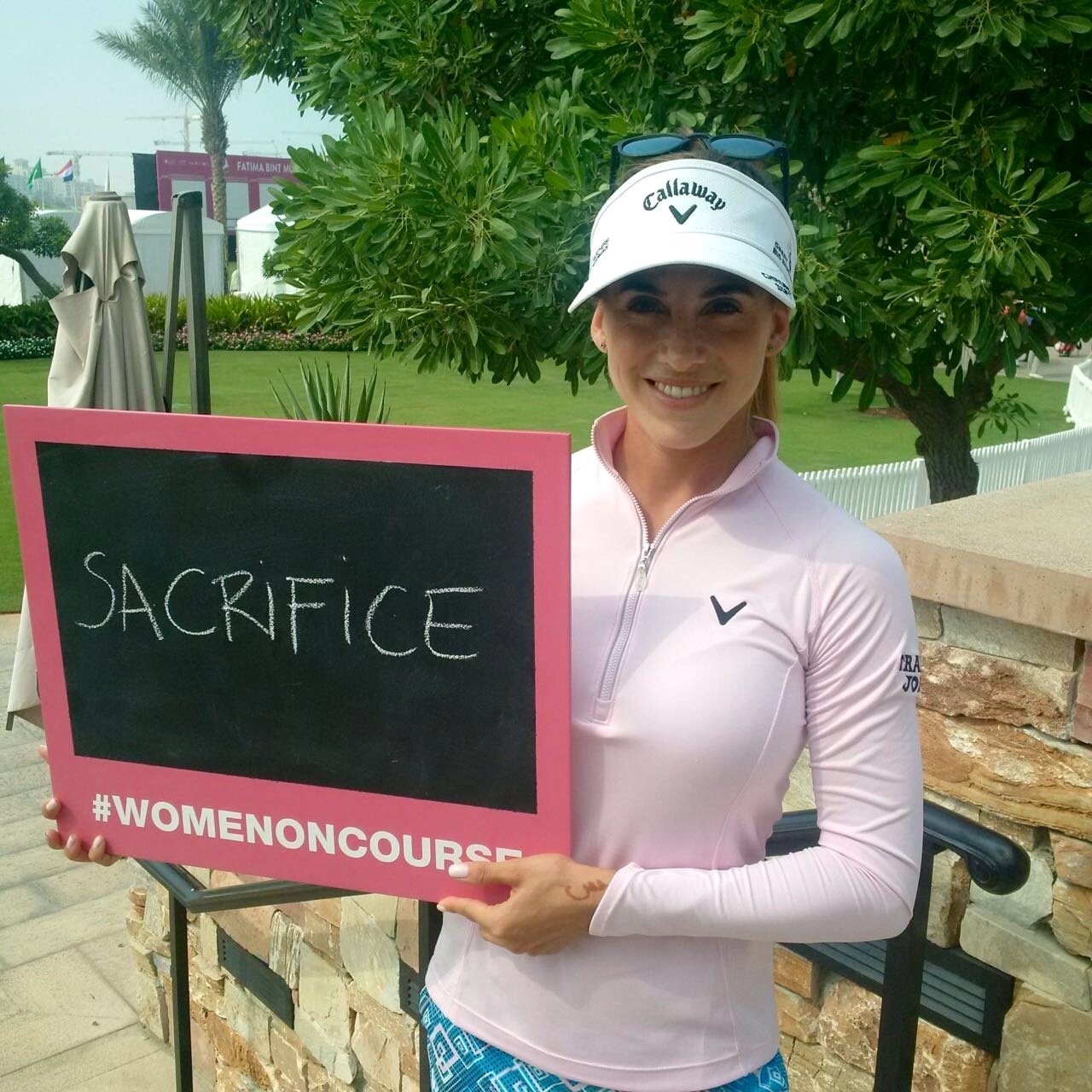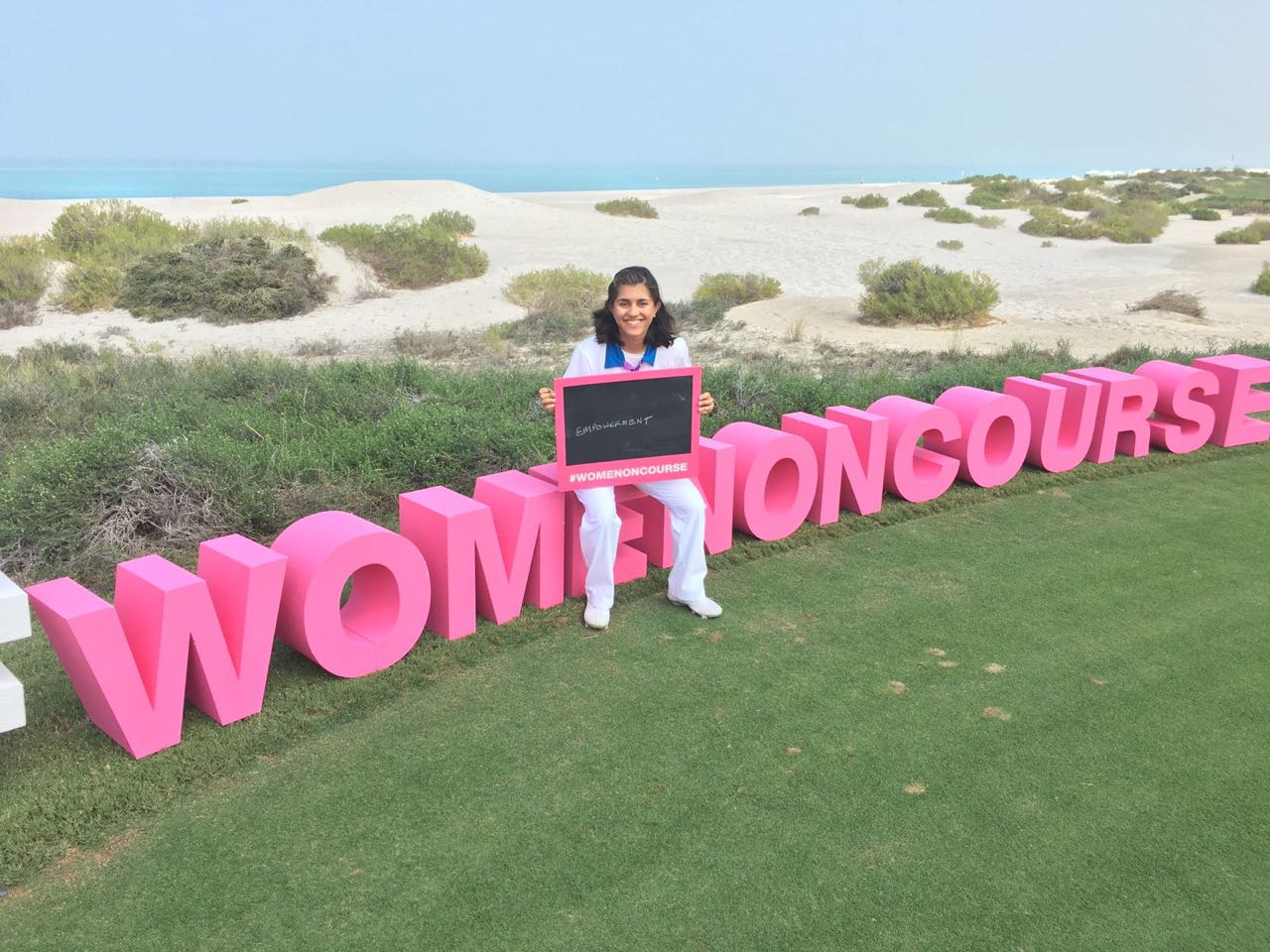 Alongside world-class golf, the Fatima Bint Mubarak Ladies Open will offer an action-packed four days of interactive experiences, golf clinics, children's activities, competitions, cuisine and much more for families and friends.
The FBMLO has been organised by the Fatima Bint Mubarak Ladies Sports Academy, in co-operation with Abu Dhabi Sports Council and is also sponsored by: TDIC, Al Masaood, CNBC, Etihad, Marriott Downtown Abu Dhabi and Omega. The event is free to attend and tees off today.
[divider] [/divider]
More information is available from www.fbmladiesopen.com, on Instagram and Twitter (@fbmladiesopen), and on Facebook