By Ashley Mayo
The 117th U.S. Open Championship will be held in Wisconsin for the first time in its history, and Rickie Fowler is going to celebrate that occasion. The 28-year-old will swap out his week-to-week golf bag for a green and yellow version, a nod to the Green Bay Packers.
As for his attire, Fowler will pump some patriotic hues into his Friday and Saturday looks, while remaining true to his OSU-orange apparel on Sunday.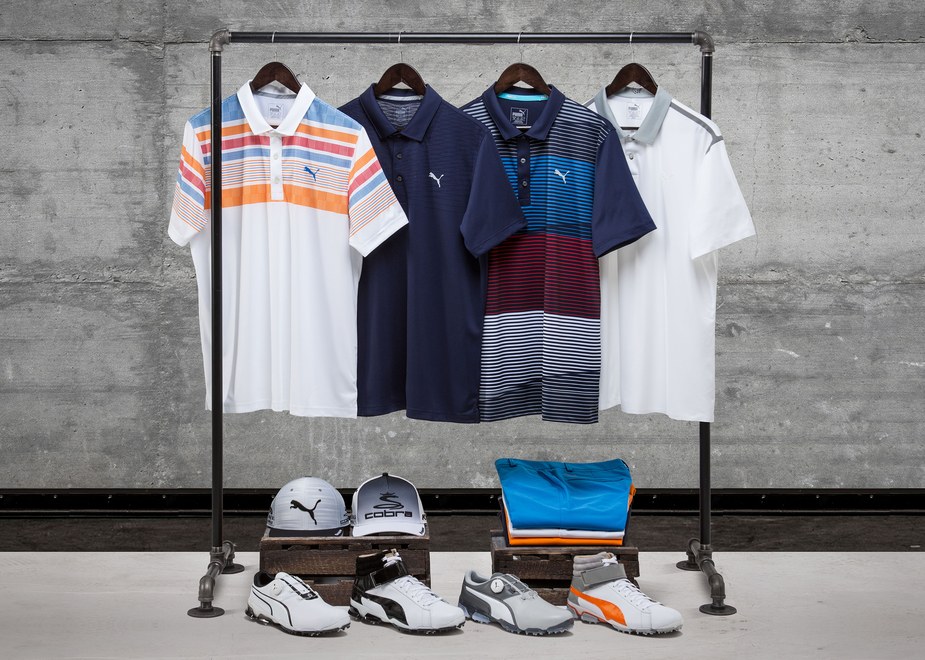 From Thursday through Sunday, Rickie will wear the following Puma Golf polos, in respective order: Jersey Stripe ($65), Body Map Jacquard ($65), Levels ($65), and Bonded ($80). He'll pair these pieces with either the Tailored Tech ($80) or 6 Pocket pants ($80), along with his now-iconic TitanTour Ignite Hi-Top shoes ($200).