By Kent Gray
Off the championship tees, Saadiyat Beach Golf Club is the longest course in the UAE. To be fair, it's a challenge off the club tees for most weekend warriors, making any hole played under par a rare cause for celebration.
But they're excited about a truly rare birdie, one of the actual feathered kind, at the Gary Player-designed oceanfront course. Indeed, the Steppe Whimbrel is so rare it was once declared extinct.
According to a media release from Troon Golf, the "extremely rare subspecies" of migratory bird has been sighted by the lake on the club's 18th hole in recent weeks.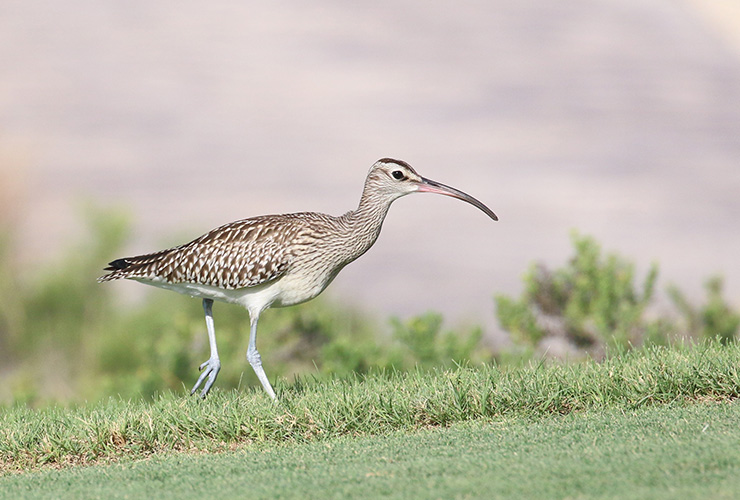 "The Steppe Whimbrel was formally known only by museum specimens taken in late 1800s / early 1900s and formally declared extinct in 1995. In early 2000s a small number of birds were found at breeding sites in south-central Russia and later discovered on wintering grounds in Mozambique in 2016," the release said.
"The global rarity of the bird is reflected in the fact that no more than 19 breeding pairs have been located at three breeding sites and the maximum ever seen together is 11, on migration on the Caspian Sea. This highlights the importance of the find in Abu Dhabi. The significance is amplified by the fact this specific sighting is the first-ever juvenile Steppe Whimbrel identified and photographed in the field and the first-ever recorded sighting in the Middle East."
News of the sighting has even reach course designer and World Golf Hall of Famer Player.
"My brother, Ian Player, was a world-leading conservationist and so a passion for wildlife has always been in my blood. On my farm in South Africa, there were 124 different species of bird and every morning, I used to call them in order to feed them on my verandah. I have always had a special affinity for birds.
"When I was informed that the Steppe Whimbrel had been seen on the golf course, I got goose pimples. Birds love water, greenery and fresh air and Saadiyat Beach Golf Club has these in abundance. With the course having secured the Audubon Wildlife Sanctuary Certified property award, the appearance of the Steppe Whimbrel is very encouraging news. I only wish I had the honour of seeing such a rare bird myself."
Saadiyat Beach G.C. recognised with Audubon Wildlife Sanctuary Certification early this year.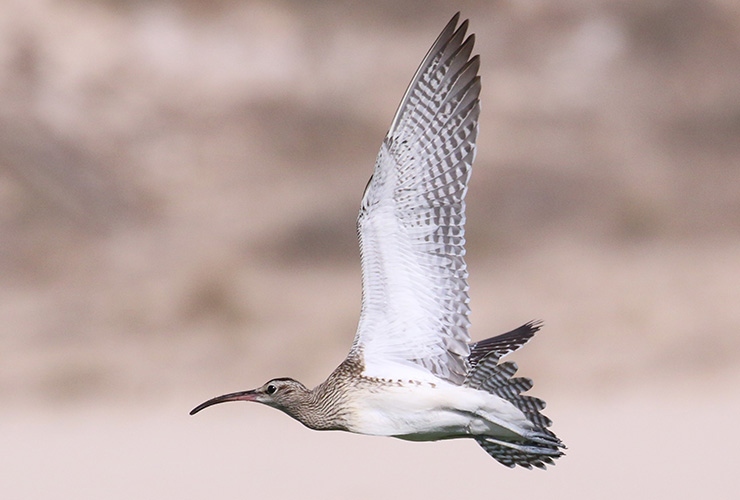 Local resident bird enthusiasts, Oscar Campbell and Simon Lloyd, spotted the Steppe Whimbrel, one of 183 bird species (and steadily increasing at a rate of approximately 5 new species per year), recorded at Saadiyat Beach G.C.
"Our juvenile Steppe Whimbrel has been spotted several times over the past couple of weeks, signifying a lengthier stay to refuel before it journeys further south to Africa. We hope to continue seeing these rare sightings in the near future and look forward to welcoming more species over the upcoming seasons," the report said.