(Photos by Masam Ali)
The MENA Tour's new amateur star has his driver back under control. Watch out world
By Joe Marshall
After a frustrating summer in the UK with the big stick, Josh Hill has rediscovered his driving mojo with the help of Claude Harmon 3 Performance Golf Academy head professional Joe Marshall. To say the results have been impressive – T-6 in Abu Dhabi and a maiden MENA Tour title and world record to boot – is an understatement.
RELATED: Meet the MENA Tour's new Boy Wonder
"Josh tends to get a little left-sided early in his backswing so the simple motion of getting wider in the takeaway, feeling more right-sided with a neutral clubface were the keys to retaining some control," Marshall explains. "The beauty about Josh is he understands this kind of thing so quickly and just wants to go away and get it figured in his own mind, which he usually does. He uses his practice windows exceptionally well." —with Kent Gray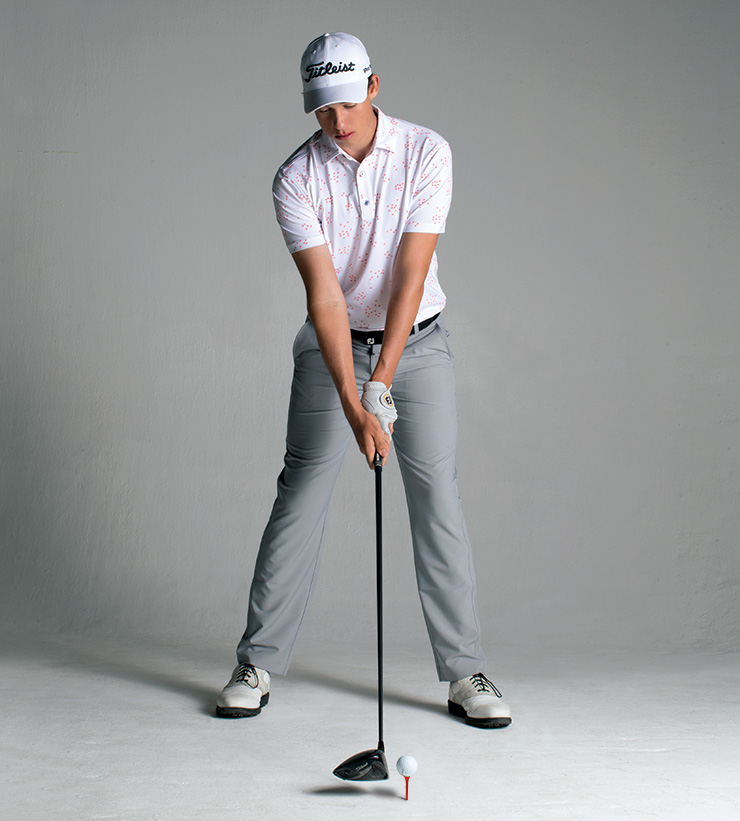 SETUP
Josh has such a strong, classic driver setup set up that looks ready to produce speed. We keep a close eye on his shoulders not being pulled forward too much creating a C-Posture.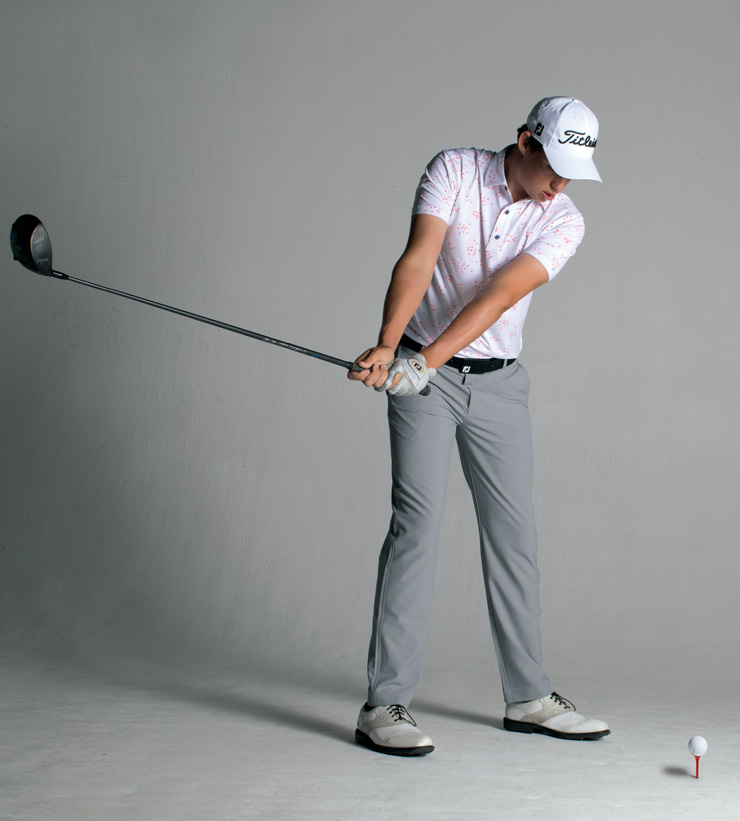 TAKEAWAY
The key here is that Josh gets the arms and club working in a motion that matches up with the body. His right leg provides stability for this to happen as his body weight starts to shift a little.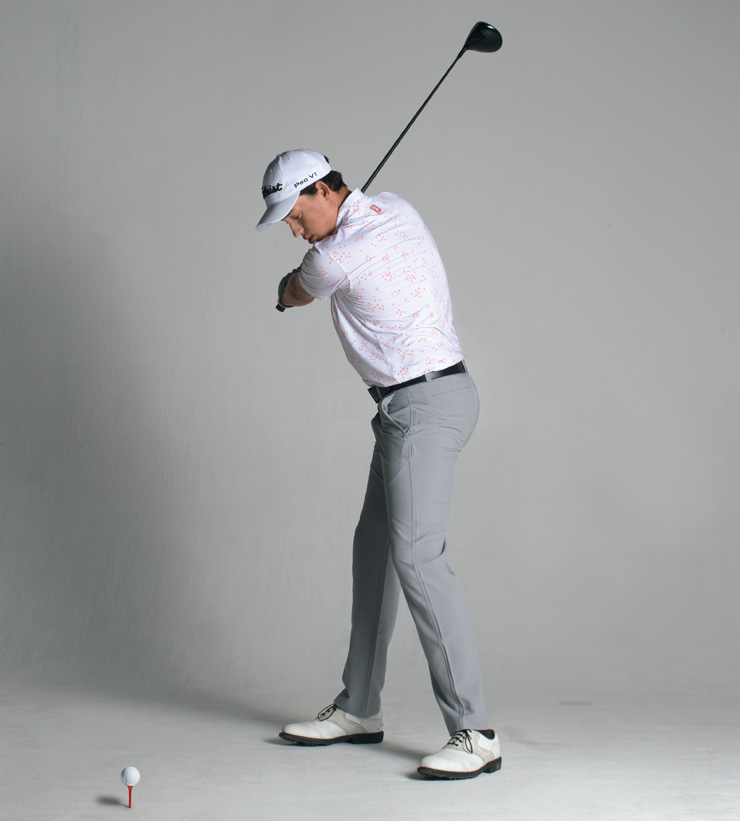 BACKSWING
Here is where you can see the work Josh has done recently, keeping a wider feel and creating good pressure down through his right foot, preventing the tendency to go left too early.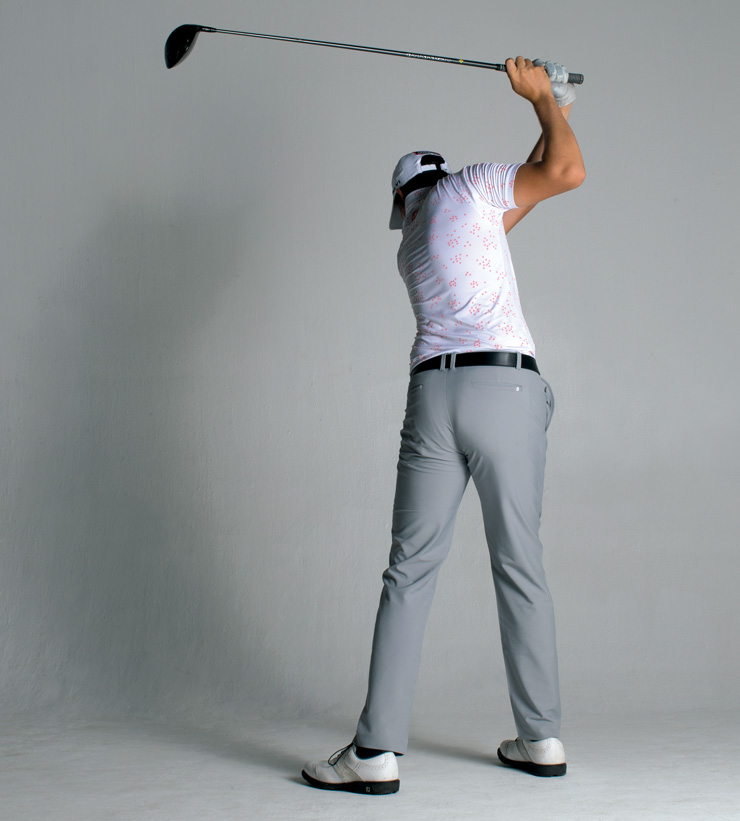 AT THE TOP
Josh is fully loaded into his right hip at the top with a huge shoulder turn that is much like Dustin Johnson. We love how stable this big coil has become!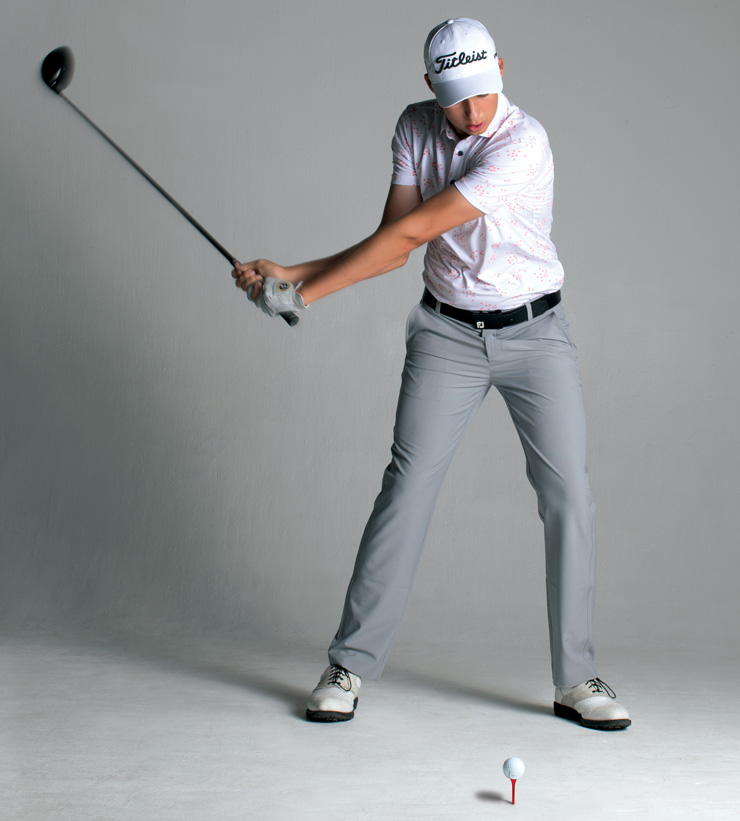 DOWNSWING
A fantastic movement of the hips moving down into the left side. This shift, which oozes power, causes the club to shallow nicely. Josh feels he has to stay behind a little here.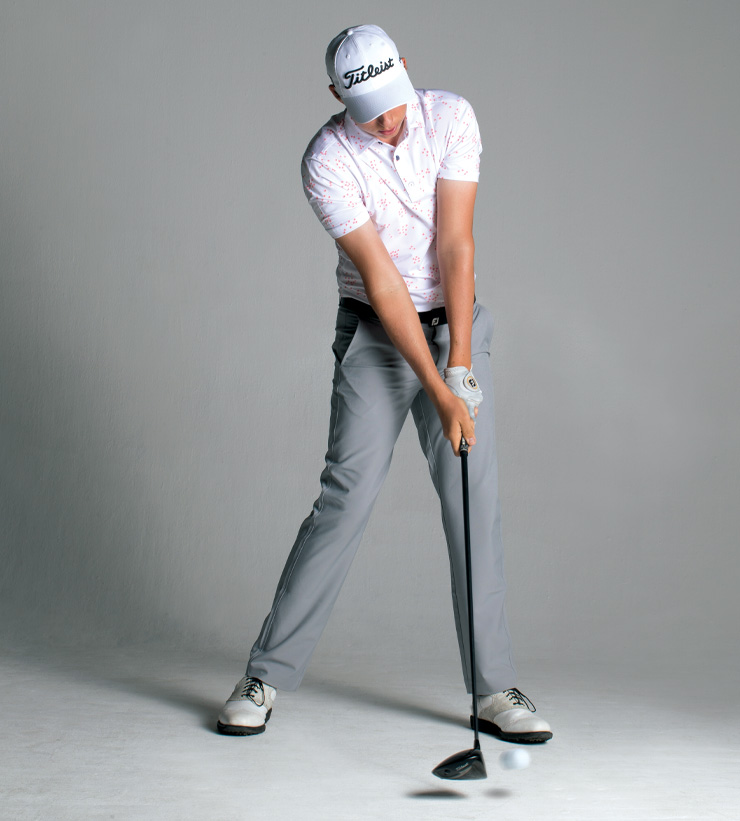 IMPACT
Josh has done excellent leg work with our Fitness Professional, Allister Parlane, as his left leg provides a solid post for energy to be transferred into the club creating a 123mph swing speed!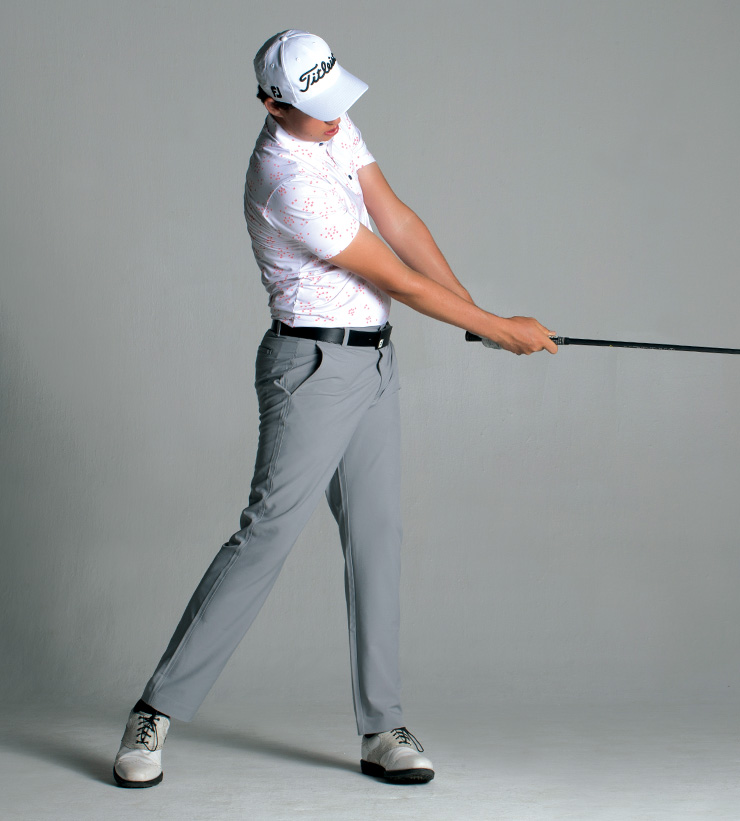 POST-IMPACT
All we look for is that his torso continues to rotate through to the target with the clubface matching the chest as it is released.  We don't like the toe to win the race too early.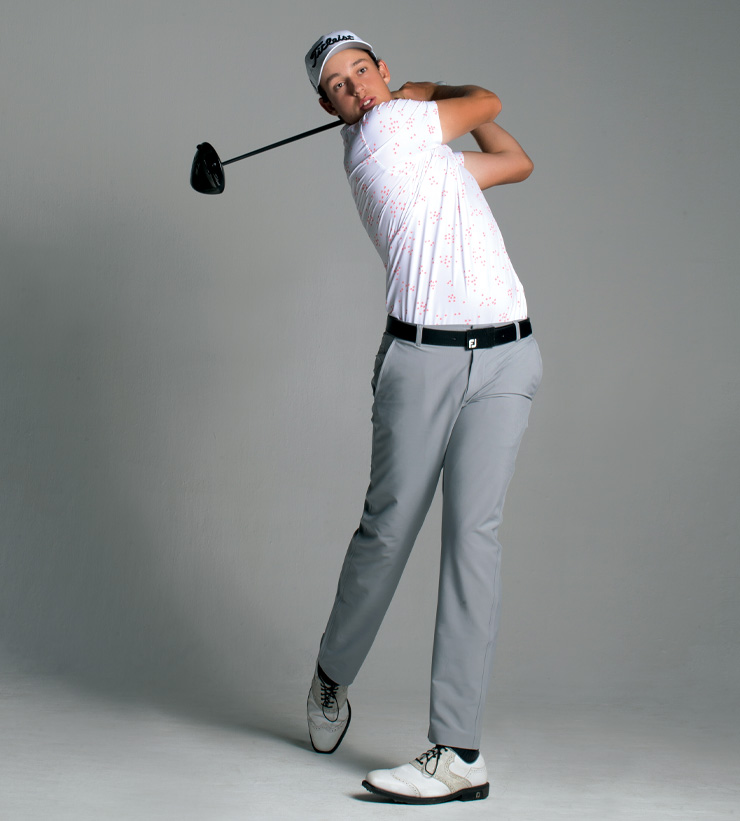 FINISH
When Josh holds his finish high on the left side with good balance and doesn't rock back to the right slightly, we know it's a good one. Notice how the body has released fully round to the left.