The intriguing story of little big man Kevin Kisner at Quail Hollow got us doing some searchin' to find out interesting facts about the 54-hole leader at the PGA Championship. After firing up the Google machine, we came across this interesting nugget.
Not only does Kisner's caddie, Duane Bock, have a Twitter handle (@duanebock), but so do his calves.
Yes, we said his calves.
Don't believe us, look up @BocksCalves for yourself.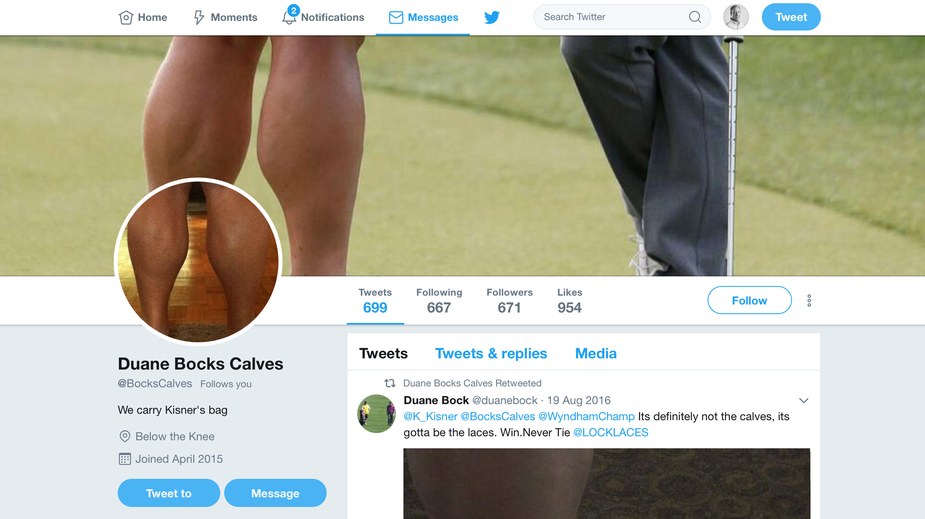 Unfortunately, the person behind the Twitter handle has been lax in updating the otherwise intriguing feed. And, if we're going to pick nits, the feed was a lot of retweeting in its later stages rather than original content.
Mind you, Bock's calves do have a day job, lugging Kisner's bag on tour, so we can understand that this side hustle might not get all the love it probably deserves.
Which brings us to the next point: Perhaps some diligent soul might watch Kisner and Bock over the weekend at Quail Hollow and offer up his/her services to get the Twitter handle back into circulation.