SOUTHPORT, ENGLAND – JULY 23: Jordan Spieth of the United States checks the yardage and playing line on the 13th hole during the final round of the 146th Open Championship at Royal Birkdale on July 23, 2017 in Southport, England. (Photo by Matthew Lewis/R&A/R&A via Getty Images)
By Sam Weinman
Jordan Spieth's win in the Open Championship leads to all sorts of questions about where it places him among the all-time greats. The discussion is laughably premature. Spieth is not yet 24, with decades of golf in front of him, and as Tiger Woods' travails since 2008 have proven, the trajectory of a career can shift in a hurry.
But . . . this is what we do, so it's worth at least trying to put his topsy-turvy win at Royal Birkdale in some type of historical perspective.
For starters, a win for Spieth is not only a third major championship, but also the third leg of the career Grand Slam. He joins Jack Nicklaus as the only player to win three different majors before the age of 24, and if he goes on to win the PGA Championship this August (OK, now we're REALLY getting ahead of ourselves), he'd beat out Tiger Woods as the youngest player to complete the career Grand Slam. Only five players have won that, while 16 players have won three different majors.
But what's perhaps more interesting is how "efficient" Spieth would be in reaching this point. Consider of the players who have won three legs of the Slam, Spieth would be the second fastest to do so in terms of majors played, needing just 18 majors to knock off his three. Nicklaus did it in his 16th major at the 1963 PGA Championship while Byron Nelson also did it in his 18th major at the 1940 PGA Championship.
After that, Tiger Woods and Gary Player won their third leg in their 20th major, Arnold Palmer (who only won three, never capturing the PGA Championship) did it in his 21st major, and Rory McIlroy (also still in search of the final leg) needed 23rd majors.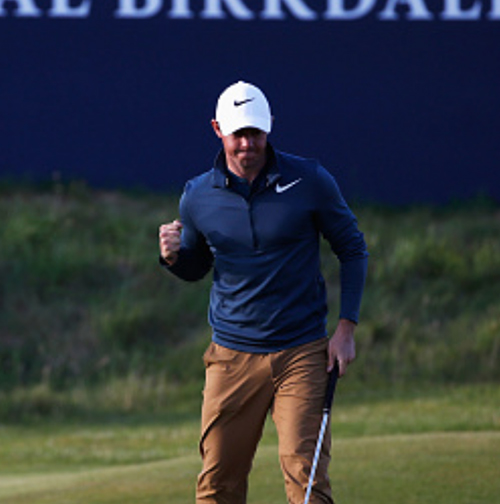 Now, mind you, this efficiency rating is somewhat skewed by when a player started playing majors. The more precocious the player, the more majors he might have played as an amateur, a time in which they were presumably good enough to be in the field, but not necessarily good enough to contend. By that measure, Woods' rating is hampered by the six majors he played as an amateur (and remember, he WON his first major as a pro in 1997), whereas Spieth played just one major as an amateur, when he finished T-21 at the 2012 U.S. Open.
Meanwhile, to appreciate how quickly these players all reached the three-major checkpoint, consider that at the other end of the spectrum, Phil Mickelson needed 84 majors to win his third leg, but at least there was only a nine-year gap between his first major (at the 2004 Masters) and the third (at the 2013 Open Championship). Arguably more remarkable is Raymond Floyd, who needed 78 majors to win three, including a 60-event stretch between winning his first major at the 1969 PGA, and when he won the third leg at the 1986 U.S. Open.
That Open for Floyd came at age 43, evidence that if Spieth doesn't win the PGA next month, he'll have plenty of time to do so.