By Ryan Herrington
If the name Li Haotong rings a bell for American golf fans, it's likely because of the China native's antics just three weeks ago at the HNA Open de France. Or more aptly the antics of his mom.
When the then-frustrated second-year European Tour pro deposited his putter into a lake at Le Golf National during a fit of temper, mom became a viral sensation by going into the water to retrieve the club.
The 21-year-old Li wanted no part of the talking about his mom's swim, implying it's a bit of a sore point in the Li household. "Next question, please," he joked in the steady English he learned by playing the Web.com Tour in 2015. But he sure was happy to chat about the latest bit of amusement: a closing 63 at Royal Birkdale that vaulted him into shouting distance of the leaders at the Open Championships.
"For some reason since hole No. 8, I started holing everything," said Li, ranked No. 107 in the world. "I can't explain it."
Indeed, over his last 11 holes, Li carded eight birdies, capping the run by making four straight on the final four holes in his first Open Championship appearance.
In the wake of Branden Grace's 62 on Saturday at Birkdale, the score has slightly little less shine. Still, Li's round was no less impressive according to his playing partner, Ernie Els.
"That's not the same number as Grace, but that's as good a round," Els said. "He had a nice attitude. You could see he was not backing off. The wind was picking up too. He didn't miss a putt. He did everything he could."
Li's 63 is the 11th in Open history, and marks the second straight year that a player has shot the score on a Sunday at the Open, following Henrik Stenson's winning 63 at Troon in 2016.
For Li to walk off as the Champion Golfer of the Year, he's going to need help still from the two men ahead of him on the leader board, Jordan Spieth and Matt Kuchar. Li's final-day score put him in the clubhouse at six-under 274. It would seem to be close but not enough to win.
Nevertheless, Li knows what he'll be doing the next few hours. "I'm going to watch on TV, like all of you."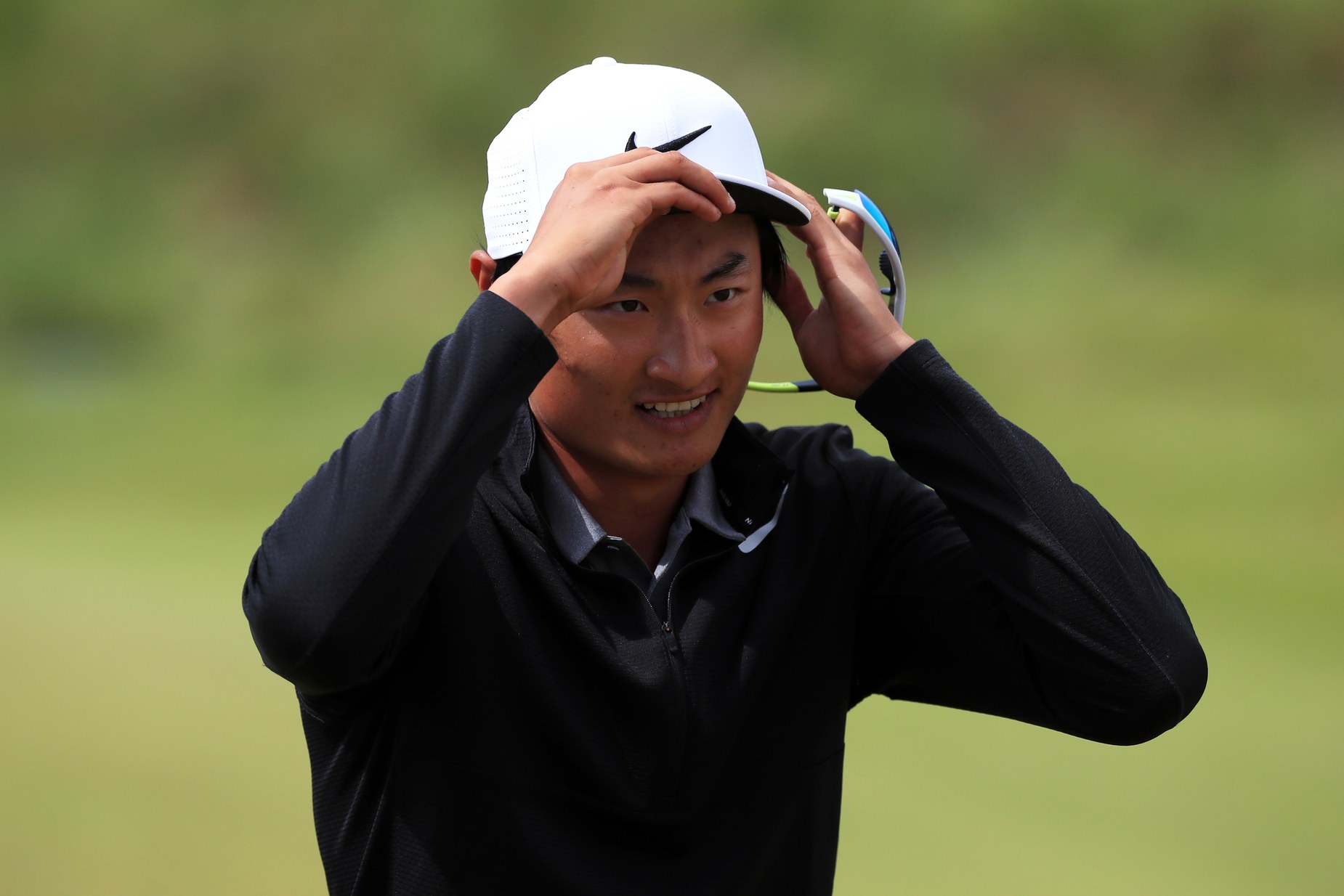 The Shanghai native turned pro in 2011 at the age of 16 and has one European Tour win to his credit, last year's Volvo China Open.
Told that a top-four finish would earn him a spot in next year's Masters, Li's eyes lite up.
"Wow. That's a nice gift."
He's also put himself in position to challenge the record for the best Open finish for a player of Asian decent. That mark is held by Liang Huan Lu of Taiwan, who finished runner-up to Lee Trevino in 1971. And where was that Open? Coincidentally at Royal Birkdale.