Tom Luig, the new Tour Director of the 2018 Nations Golf Tour presented by Omega, at the series' launch venue, The Address Montgomerie Dubai.
By Kent Gray
It's a brand synonymous with professional golf in Dubai and now Omega have put their long-standing support of the game behind a new amateur series.
Set to be launched at the Address Montgomerie Dubai on April 5, the 2018 Nations Golf Tour presented by Omega is a five-event pairs competition offering a big carrot to UAE amateurs – Pro-Am spots in December's Omega Dubai Ladies Classic and January's 30th Omega Dubai Desert Classic.
The brainchild of luxury lifestyle retailer and Omega distributors the Rivoli Group, the series will be played in a novel pairs aggregate stableford format. The top-10 teams from each of the Montgomerie (April 5), Trump International Golf Club, Dubai (April 19), Dubai Creek Golf & Yacht Club (Oct.4) and Jebel Ali Golf Resort (Oct. 25) will qualify for the grand final at Emirates Golf Club in November.
Better still, the winning pair of each qualifier will win spots in either the Ladies European Tour or European Tour Omega Dubai Classics Pro-Ams. Entrance fees vary across the golf clubs with special rates for members and include green fees, range balls, cart and BBQ dinner.
Well-known Dubai golf identity Tom Luig, who already runs the popular Senior Amateur Golf Tour, has been appointed Tour Director.
"Rivoli are already my partner on the Senior Amateur Tour and when they had new plans to do something in golf outside of the LET and European Tour events, to do something in the local community, I knew it would be special," said Luig.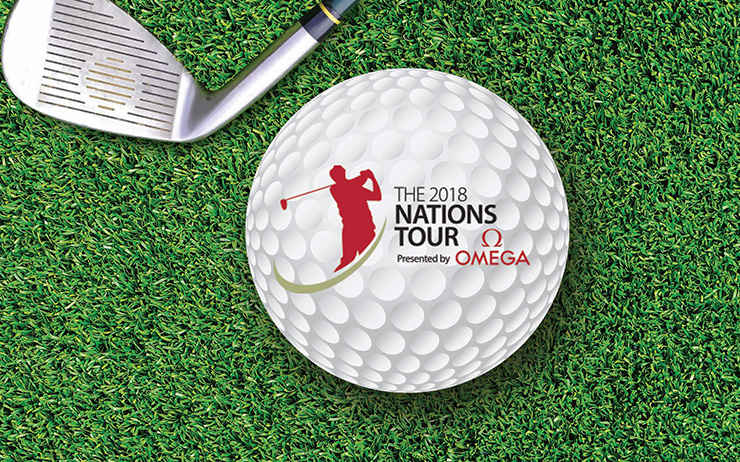 "It's a big brand in the local golf market and I hope a lot of UAE players like it and compete for the super prizes and to qualify for the grand final at the Emirates G.C. which will be a great decider. I think it's never happened before in the local marker, you play four qualifiers and altogether you can win eight pro am spots."
While the event encourages pairs to play under one country's flag, friends from different nations can still enter while mixed gender teams are also welcomed.
There will trophies for the top three finishers at each event plus on course prizes including the traditional nearest the pin and longest drive prizes for men and women.
Visit omeganationstour.com for entry details.