Meet the Dubai amateur gunning for a round with his boyhood hero Tom Watson
By Kent Gray
Steven Kelbrick most definitely subscribes to the theory that life begins at 50, in a golfing sense at least.
The Dubai-based Brit's second coming in amateur golf continues at this month's 2nd Sharjah Senior Golf Masters where he'll trade putts, and hopefully trade secrets, with a field containing 14 former European Ryder Cuppers. Kelbrick qualified for the Staysure Tour (formerly European Senior Tour) event last month and cannot wait to return to Sharjah Golf & Shooting Club to see how his +2 handicap stacks up against legends of old.
His ultimate dream is a promised but not guaranteed round with U.S. legend Tom Watson on the Old Course at St. Andrews this summer. But before we get to that potential holy-grail moment at the home of golf, the oil and gas trader's journey to Sharjah is worthy of a recap.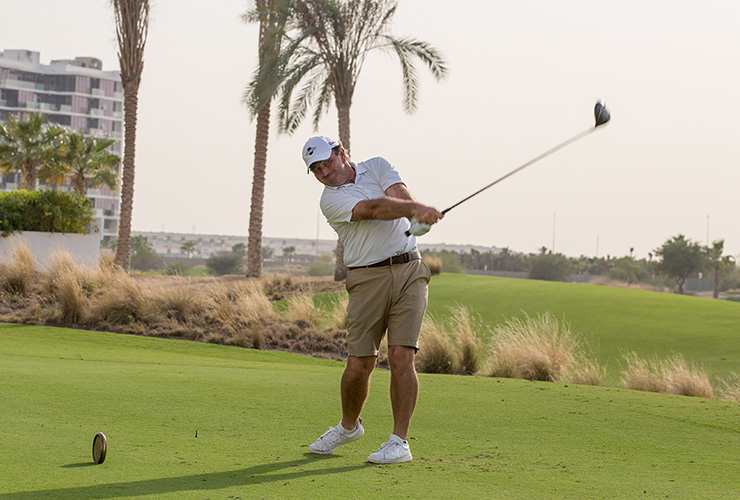 Kelbrick fashioned quite the record during his junior days, playing county golf for Cheshire, the prestigious Peter McEvoy and Carris trophies (under-18) before captaining England Universities in home internationals during a collegiate career that saw him help the University of Liverpool capture a pair each of team matchplay and strokeplay titles.
As often the case, career and family commitments put competitive golf on the backburner, at least until the now dual Trump International Golf Club, Dubai and Royal Liverpool member shifted to the UAE from Switzerland 4½ years ago. A little help from now Yas Links-based coach Matthew Parker and Arabian Ranches putting guru Malcolm Young helped reignite the competitive fires and when he turned 50 last June, the game really changed.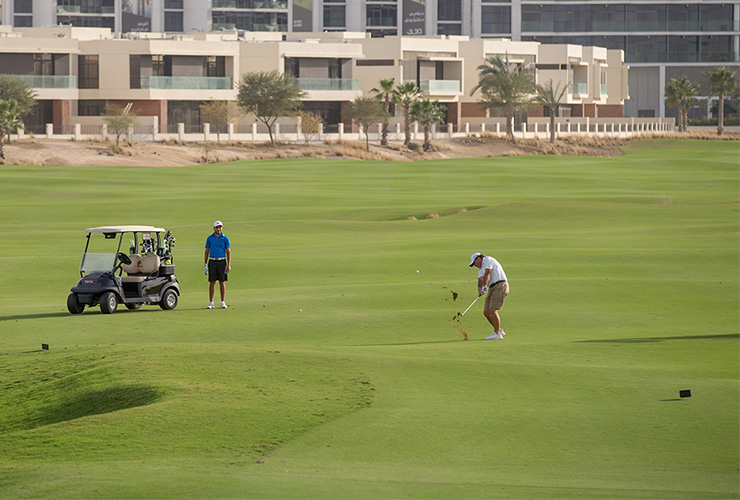 "It opened up a whole new world," Kelbrick said of cracking the half-century. "It opens up all the national senior opens apart from the British Senior Amateur which you can't play until you're 55 for some reason. It's competitive and I've had a couple of decent years so I just want to build on it."
Kelbrick has already tested the 50+ waters, finishing a tidy 14th at the European Senior Masters in Austria last summer before he went on to upstage the whippersnappers to clinch the 2016-17 Emirates Golf Federation (EGF) Order of Merit title. He also came within a shot of qualifying for The Senior Open at Royal Porthcawl. Those results combined have given Kelbrick the confidence he can compete at the top echelons.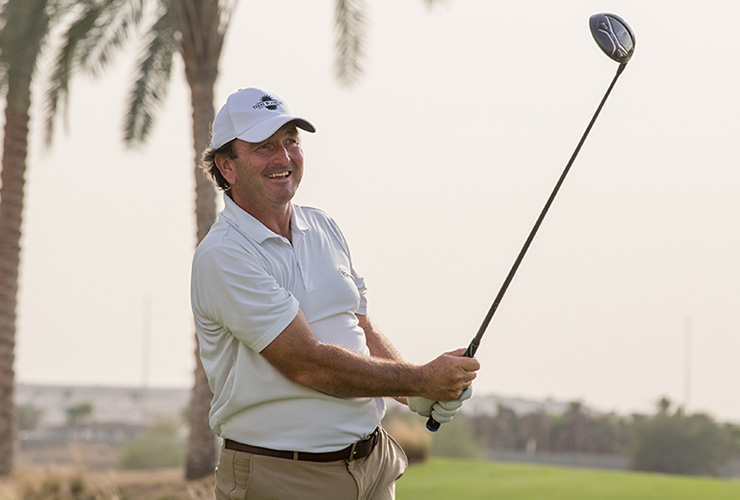 Which gets us back to this year's Senior Open at St. Andrews and that Watson wish. Kelbrick, who coincidently sponsors European Tour players Haydn Porteous. Lucas Bjerregaard and Paul Waring though his third share in the SwingFit Performance Academy in South Africa, has been promised a practice round with his boyhood hero if he qualifies for the July 26-29 major.
"I first saw him play at Royal Troon in '82 when he beat Nick Price [to hoist the Claret Jug for the fourth of five times] and from that day on…it's just the way he's lived his life, conducted himself," said Kelbrick of eight-time major champion Watson.
"I've had the chance to meet him twice but I've never played with him. He's a hero as man and as for his golf, his record speaks for itself."
But first things first though. Let's focus on those 54 precious holes at Sharjah.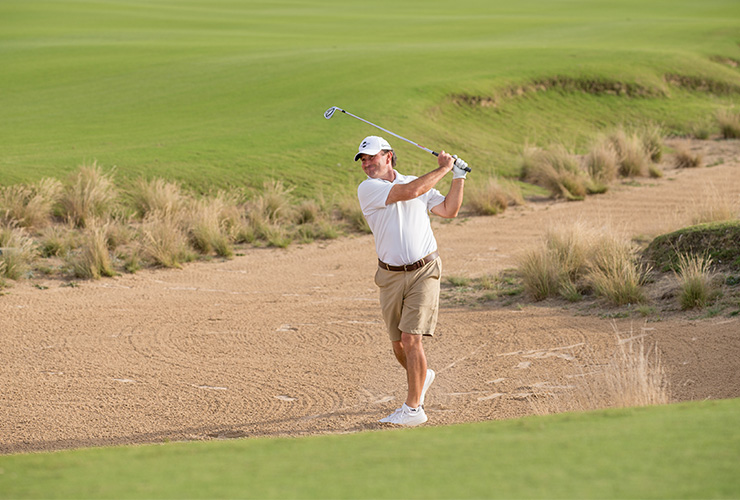 "My goal for Sharjah? Well, there's no cut, so just show, confirm to myself, that I can compete with some of these boys. If I get anything like mid-field, I'd be thrilled. If I can shoot three 72s – I shot 75 in qualifying with two doubles and 73 with a triple the day before – I think that will be a good performance."
It would certainly set Kelbrick up nicely for his second shot at the Senior Open.
"If I do qualify, I said to Brendan [Taylor, Executive VP, Golf (EMEA) for sports marketing and talent management company Wasserman] to bring the tissues. It'll be five hours of tears, I would be useless," says Kelbrick.
Don't be fooled. Kelbrick might be misty eyed, but good golf begins at 50, remember.