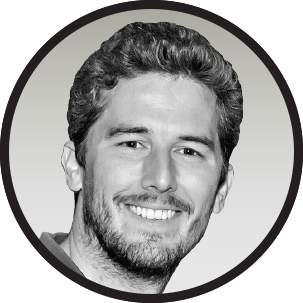 By Robbie Greenfield
"Crazy, surreal, mind-boggling." Those were the words Danny Willett used to describe the feeling of putting on a Green Jacket, and they're equally effective in summarising a ridiculous back nine on Sunday. Here are a few thoughts on the 2016 Masters…
Danny Willett's win is huge for the European Tour
European Tour players have had plenty of success in the majors since Padraig Harrington's Open Championship victory in 2007 opened the floodgates, but 2015 was a shutout for the PGA Tour, with Jordan Spieth (2), Zach Johnson and Jason Day victorious in the four biggest tournaments.
What a win this was for not only Danny Willett then, but the European Tour as a whole. Willett has won his first major (and let's face it, the best one to win) and broken into the World's Top 10 without even being a PGA Tour member.
Of course, his victory at Augusta will allow him to cherry-pick his schedule as a member of both tours, but for now, Willett is entirely committed to a full schedule on the European Tour. His Masters victory is certain to inspire others on tour who have watched his steady climb up the ranks over the past three years.
The precocity of the likes of Spieth and Rory McIlroy is hard for most regular tour players to relate to, but Willett's is a story of grit, perseverance, and of course unbelievable talent. In a Ryder Cup year, Danny's Green Jacket could yet see the pendulum swing back across the pond.
More majors are well within Willett's reach
Jack Nicklaus knows a thing or two about winning majors, and I thought his comments gave a very balanced assessment of what happened on Masters Sunday.
The American media have naturally made this a story about Spieth's collapse, and in the same way that Nick Faldo never got the credit he deserved from the demise of Greg Norman 20 years ago, Willett's own brilliant 67 is destined to remain under-appreciated.
But as Nicklaus said, when presented with the opportunity to win, Willett seized it decisively. With three holes to play, there was plenty of time for him to blink at the sudden realisation that the Masters was in his hands.
Where he goes from here will be interesting, because as good as Willett is, he still comes from a bracket of players who don't necessarily expect to be contending for and winning majors. For him to go to the next level, he will have to shift his expectations up a notch and resist the temptation to bask in the glory of winning the Masters.
We see a lot of players pop up and win a major out of nowhere, then recede again having already scaled the summit of their ambitions. Danny Willett is capable of winning again on the biggest stage, but he will need to quickly put his Masters victory behind him and not let it soften his intensity for the remainder of the season.
Expect Spieth to bounce back fast
Nick Faldo has said that Jordan Spieth's back nine capitulation will 'scar him' and 'damage him for a while'. I just don't buy this at all. Spieth is exactly the kind of person who will take this huge disappointment and turn it into extra motivation.
Spieth has guts, and he won't shy away from what happened on the 12th hole. It was impressive to see him collect himself to birdie the 13th and even get into a position where a victory was still possible with three to play. How many other players could have done that after what happened? Very few, if any.
Let's face it, Spieth had nowhere near his best game all week and still should have won. He putts so good it's unreal. Jordan Spieth is so much better than everyone else at putting, it's the driving equivalent of having a guy in the field who hits it 350 every time and never misses the fairway.
Spieth knows he can turn up to Augusta National every year with just his B-game and contend. Anything better than that and he knows he'll be extremely difficult to beat. He made a very rookie mistake on the 12th that past legends like Woods and Nicklaus would never make, but he's 22 and his Masters record reads T2, Won, T2. And no one can hold a candle to that.
Once he figures out the kinks in his swing, Spieth will come roaring back in a big way, and for me, he's the clear favourite to do a McIlroy 2011 and follow his own Masters meltdown with a successful defense of his U.S. Open title at Oakmont.
Rory McIlroy winning the Masters is not the inevitability we all presumed
The sight of Rory McIlroy in a Green Jacket is something that most of us always imagined would happen sooner or later. From the moment he turned pro and started lighting up courses with booming drives and towering high draws with his irons, the narrative was quickly formed that Rory and Augusta National were a match made in heaven.
In 2011, that assumption seemed to be confirmed when he carved out a three-shot lead through 54 holes. Then of course, he shot a final round 80 and has not looked remotely like winning the Masters ever since.
Patterns have emerged for McIlroy at Augusta that are becoming sizeable impediments to his Masters and career grand slam dream. A stat on Saturday revealed that over the course of his career, McIlroy was 24-over par for holes 10 through 12 and 28-under par for the other 15 on the course. And sure enough, he played that crucial stretch poorly all week again.
Then there is his putting, which paled in comparison with Jordan Spieth's during Saturday's third round. There have been times in his career when McIlroy has been very solid with the putter, but he never seems to look truly comfortable on Augusta's greens.
Compounding this is the pressure that McIlroy puts on himself. His Masters prep was designed to alleviate that pressure, by skipping the par 3 tournament and the celebrity caddie and instead focusing on concise but effective practice sessions. By his own admission, it didn't work. McIlroy will need to find a winning formula for Augusta, and he'll need to find it pretty soon because this frustration will only build with each year that he leaves empty-handed.
For drama alone, the Masters is by far the greatest of the majors
This was yet another Sunday that underlined the fact that no other major can touch the Masters when it comes to pure theatre and drama. Plenty of media commentators criticised the tough conditions and the brutal pin placements this year, but I thought it made for even more gripping viewing than usual.
The capricious weather and seemingly even quicker greens meant literally anything could happen on any given hole, and it invariably did. In what other tournament would Jason Day shoot five-under on the front nine and five-over on the back, or Jordan Spieth follow four straight birdies with two bogeys and quad? It was riveting TV as ever. And thanks to their new high-definition coverage, Augusta National looked even more beautiful than ever. For fans of golf, Masters Withdrawal Syndrome is casting a long shadow over this week.
Photos by Getty Images