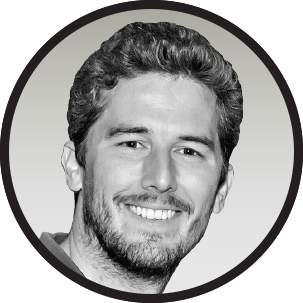 By Robbie Greenfield
Jason Day's form makes him the favourite for the Masters, but seldom have so many top players been playing so well leading into Augusta
Two weeks ago it was all about Adam Scott; now another Aussie is golf's undisputed Man of the Moment.
Jason Day has usurped Jordan Spieth and is back on the summit of the world rankings.
He is fresh from a nail-biting victory over Rory McIlroy in the semi-finals of the WGC Dell Match Play and a trouncing of Louis Oosthuizen in the final to win his second straight PGA Tour title (and sixth in 13 starts).
And the Australian is now also the rightful favourite as a mouthwatering Masters week draws ever closer (7 days and counting!).
More than any other major, the Masters is traditionally where the very best players in the world come to the fore.
Augusta is the venue that is least likely to throw up a surprise champion.
Sure, it does happen. Angel Cabrera was ranked 69th in the world when he won in 2009. Charl Schwartzel and Trevor Immelman both upset far bigger names during their 2011 and 2008 victories. Mike Weir won a playoff against Len (I had to look this up) Mattiace in 2003. But these are the exceptions, not the rule.
More often than not, the Masters champion is either already one of the game's legends, or a legend in the making. Over the last two decades, the fabled tournament has been dominated by Tiger Woods (four times), Phil Mickelson (three) and latterly, Bubba Watson and defending champ, Jordan Spieth. Big-hitting left-handers like Watson and Mickelson love Augusta National because they can hit soft cuts around the doglegs where right-handers have to hit riskier draws.
Without putting too fine a point on it, you've got to have both the long game and short game absolutely dialled in if you want to be adding a jacket (which frankly does not match any other item of clothing) to your wardrobe come Masters Sunday.
And that brings us back to Jason Day. He's got the high draw in his locker, and his short game has been off the charts since last August. But he's by no means the only guy we can make a case for.
THE CONTENDERS
If you look at the current world rankings, it is very difficult to see the winner of this year's Masters coming from outside the top six. But before we look at the favourites a little more closely, what about the other contenders that stand out from the top 20?
First off, Phil Mickelson is one of the greatest Masters champions in history and might well have one more magical weekend left in him. His record alone makes him one to consider.
Nor can you discount the South African pair, 2011 winner Charl Schwartzel, and 2012 runner-up Louis Oosthuizen (yesterday's beaten finalist).
I know Justin Rose finished tied second last year and I've always fancied him to add to his major collection, but for me, he hasn't shown enough form in the build-up. Same goes for Henrik Stenson and Dustin Johnson.
Stenson did finish third at Bay Hill, but has never been better than tied 14th in 10 Masters starts. On that basis alone, I'm inclined to be wary about his chances.
You look at Dustin Johnson's game, and it's hard not to picture him winning this one day. Problem is, he's getting a reputation as a poor closer (see: 2010 and 2015 U.S. Opens) and is another player with a so-so Augusta record. His best effort was last year, a tie for sixth. Before that it was a tie for 13th. There are too many players who love it at Augusta for this stat not to matter.
Aside from those guys, it's not inconceivable that a younger player like Justin Thomas, Patrick Reed or Brooks Koepka could mount a challenge. But I don't see any of those less experienced players winning the Masters if any one of the top six is firing.
THE FAVOURITES
Let's work backwards…
No.6 Adam Scott
Short putter issues? So much for those concerns. Losing the long putter has not been the career-threatening blow that many predicted for Adam Scott. In fact the only downside seems to be the fact he now has less room to play with when it comes to taking one club-length's relief. A winner of the Masters in 2013, you get the feeling the Aussie would be a multiple major champion were it not for the putting issues he's had in the past. With those problems seemingly behind him, it would be no surprise were he to add a second jacket to his collection. In terms of ball-strikers, he's one of the few who can really live with the likes of Day and McIlroy, and I'm predicting a top 10 finish at the very least.
Recent Results:
The Northern Trust Open: T2
The Honda Classic: WON
The WGC Cadillac Championship: WON
Arnold Palmer Invitational: T12
WGC Dell Match Play: T28
Recent Masters record:
2011: T2
2012: T8
2013: WON
2014: T14
2015: T38
[divider] [/divider]
No.5 Rickie Fowler
When he won superbly in Abu Dhabi, we asked Rickie Fowler if he felt golf's Big Three had become a Big Four. His very grounded reply was: "Let me take care of a major before I can join that club." And it's true, a major is all that's missing. Fowler is The Players champion and has been knocking on the door in the biggest events for two years straight. Since Abu Dhabi, he's been in solid if not spectacular form, and the worry for me is that he's not as hot with the putter as he was in January, when he also lost out in a playoff in the West Coast Swing. My feeling is that Fowler will realise his major-winning potential this year, but it won't be at Augusta.
Recent Results:
The Honda Classic: T6
The WGC Cadillac Championship: T8
WGC Dell Match Play: T38
Recent Masters record:
2011: T38
2012: T27
2013: T38
2014: T5
2015: T12
[divider] [/divider]
No.4 Bubba Watson
Although there are other players I would prefer to see win a Green Jacket, I've got a sneaking suspicion this could be Bubba's week. He has been in lovely form this year, and with two wins in the last four years, his Masters pedigree is beyond question. Watson is a total enigma, as evidenced by a record at Augusta that either has him winning with outrageous brilliance (remember the hooked wedge in the 2012 playoff?) or not contending at all. So goes the old cliché, it really does depends which Bubba turns up. If he's in the mood, I'd actually make him a marginal favourite. His shot-shaping imagination and absurd length off the tee give him a huge advantage from tee to green. So if he putts well, he'll be right there come Sunday. Another thing – Bubba doesn't like defending titles, which partly explains his performances in 2013 and '15. He doesn't like the added attention and pressure that comes with it. If you believe in symmetry, this year bodes well for him.
Recent Results:
The Northern Trust Open: WON
The WGC Cadillac Championship: Second
WGC Dell Match Play: T28
Recent Masters record:
2011: T38
2012: WON
2013: T50
2014: WON
2015: T38
[divider] [/divider]
No.3 Rory McIlroy
It's amazing really that this major is the last one Rory requires to win a career grand slam, as I (along with many others) always assumed it would be one of the first that he would win. Augusta just seems such a perfect fit for his game, and prior to his collapse in the final round in 2011, it really did look like he was going to win here at the age of 21. Since then, it has been a tale of slow starts and bad spells that have strangely seen him fail to contend at all on the famous Masters Sunday. He has improved of late, with a tied eighth in 2014 followed by a fourth place finish last year. But he began the final round 12 months ago 10 shots behind eventual winner Jordan Spieth. McIlroy told me in February that a fast start was key to his chances. He shot 68-66 at Augusta last weekend so he can post the numbers that he needs to. But the worry with Rory is that he hasn't won since last May, and is a player who thrives on confidence. With the career grand slam up for grabs, there is more pressure on him here than at any other major. I like his chances, but he's not my pick to win.
Recent Results:
The WGC Cadillac Championship: T3
Arnold Palmer Invitational: T27
WGC Dell Match Play: Fourth
Recent Masters record:
2011: T15
2012: T40
2013: T25
2014: T8
2015: Fourth
[divider] [/divider]
No.2 Jordan Spieth
Wind the clock back just a few months to Hawaii and Jordan Spieth looked such a massive favourite to successfully defend the Green Jacket he won brilliantly last year. Off the back of an all-conquering 2015, he shot 30-under to whitewash another top quality field of PGA Tour winners at the Hyundai Tournament of Champions. Since then however, things have unquestionably flattened off for the 22-year-old Texan. Rory McIlroy is quite right, all the hysteria about Spieth 'losing it' has been blown wildly out of proportion. But the fact is, he has had a recent dose of cold, hard reality to follow a fairytale 12 months. It was never going to be that easy for him, all of the time. Spieth will arrive at Augusta and memories of last year's win will come flooding back. Let's not forget, he was also second the year before, and clearly has a huge advantage over some of his closest rivals. Spieth's short game wizardry was made for Augusta National. It's hard not to see him at least contending, but I don't quite see him winning.
Recent Results:
The WGC Cadillac Championship: T17
Valspar Championship: T18
WGC Dell Match Play: T9
Recent Masters record:
2014: T2
2015: WON
[divider] [/divider]
No.1 Jason Day
It's impossible not to love Jason Day's Masters chances. He plays the course great, he's in the form of his life, and is oozing just about as much confidence as it's possible for a golfer to have. Oh, and he also has Tiger Woods in his corner. Pep talk options don't come much better than from someone who has won this four times. Day's main problem? He has to wait over a week to get after it. If the Aussie had his way, the Masters would start this Thursday. There's also the nagging issue of a bad back, but despite suffering bad spasms in his first match last week, this couldn't halt his march to yet another title. Day has got the whole package right now. His ball-striking has gone up a level since the PGA in August, as has his putting. And it's no secret that players who putt the lights out do well at Augusta. I will stick with my hunch that Bubba Watson is going to win this year's Masters, but Jason Day categorically deserves his status as favourite. What a sensational week at Augusta this promises to be!
Recent Results:
The WGC Cadillac Championship: T23
Arnold Palmer Invitational: WON
WGC Dell Match Play: WON
Recent Masters record:
2011: T2
2012: WD
2013: Third
2014: T20
2015: T28
Photos by Getty Images