Peter Uihlein's victory in the first leg of the Web.com Tour playoffs was a major coup for his Dubai-based coach. But in his latest column, Justin Parsons pays tribute to another vital member of Uihlien's team for helping the former U.S. Amateur champion secure his PGA Tour card for 2017-18.
Over the last few years, caddy's have become a much more noticeable part of a players inner circle.
With that has brought more pay and even celebrity, a seismic change from the "turn up and shut up" bagmen of old. Peter Uihlein's return to form, which lead to his victory in last week's Nationwide Children's Hospital Championship in Ohio, has been notable and his caddy of nine months, Ben Hayes, must take some of the credit.
Related: Uihlein credits Dubai coach for career-changing Web.com Tour victory
In my role as coach, I have to interact with the caddy as together we form the support team for a golfer. Having worked with many, I can quickly ascertain their professionalism, dedication and most importantly their impact on the performance of the player with whom they work.
Ben is a tough, no nonsense Australian, the type who and calls a spade a spade. He does not tolerate or allow for weakness, is detailed and honest, always willing to share his thoughts whether they are praise or criticism. It's been one of his great strengths, especially in working for a high profile player given Peter's background (former U.S. Amateur champion and son of Wally Uihlein, longtime CEO of Acushnet, the parent company of Titleist).
His honesty and lack of fear has benefitted Peter greatly. This has allowed Peter to see a balance in his 'on course' self which has been evident as he has mentioned being able to 'control his emotions' better this season than before.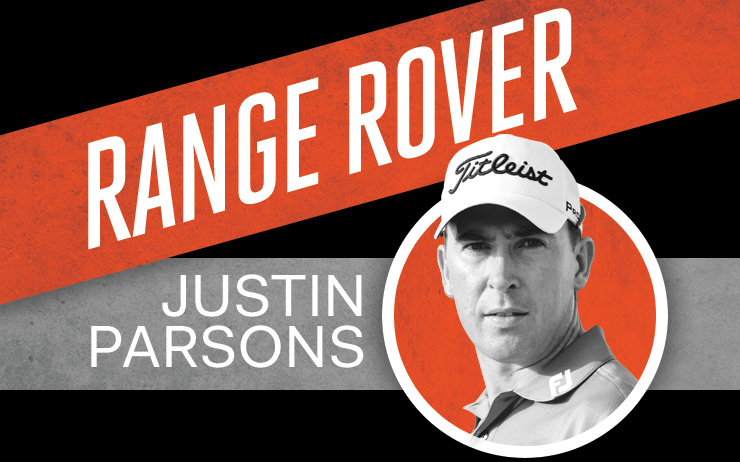 At the highest level, the traditional caddy duties – the ability to read yardage books, create strategies, club adequately, green read, not to mention travel and be punctual – are expected.
Related: My week working with Peter Uihlein at the BMW PGA Championship at Wentworth
It is the coming together of personalities and how they interact that is more unique to the success or lack thereof, of any player-caddy partnership. The Aussie mentality has created a shift for Peter and Ben avoiding the softly-softly approach has instilled some steel into his talented employer.
As I reflect on the win at The Web.com Finals last week, I feel that Peter has met the right looper at the right time for him. As he plots his way on the PGA Tour, look for the 'angry little Australian' as Peter and I affectionately call Ben, to be by his side.
Justin Parsons is the Director of Instruction at the Butch Harmon School of Golf at The Els Club, Dubai. Among his pupils is celebrated Dubai-based Indian amateur No.1 Rayhan Thomas.