While Rory McIlroy and the rest of the DP World Tour stars put on a show for the crowds this week at the Hero Dubai Desert Classic, it is worth noting the lengths the organisers of such a big event go to minimise the impact thousands upon thousands of people — from spectators, staff and volunteers to caterers, players and their respective entourages — have on the environment locally and on a global scale.
To that end, tournament organisers Falcon & Associates have set out on a sustainability journey to reduce carbon emissions, water use, waste and plastic as part of their vision towards a greener future — on and off the course.
"It is vital for us as a tournament to push the sustainability story and actually act on it, too," said Dubai Desert Classic Executive Tournament Director Simon Corkill, who is working closely with the DP World Tour to ensure this free-to-attend event is bigger, better and greener than ever. "We have embarked on a three-year journey to become a GEO-Certified event with the GEO Foundation in St Andrews. Fingers crossed we are going to get there in year two but it is only a start.
"It is very important we work together with the DP World Tour and support their Green Drive initiative and their season-long version of sustainability initiatives."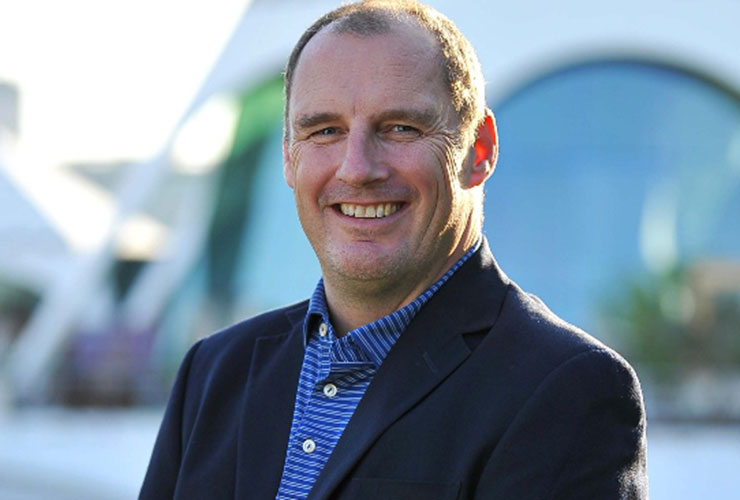 Following on from 2022's initial push on raising awareness about helping the environment at the Dubai Desert Classic, Falcon are now pushing even further.
"There is a number of initiatives being implemented this year at Emirates Golf Club that we are adding in," said Corkill. "Key ones include solar panels on the roof of the media centre to help offset carbon emissions and the planting of 2,000 native ghaf trees, which require little water to grow, at Emirates Golf Club.
"We are also working with the DP World Tour's Rolex Series to offset our carbon emissions along with other projects around the world such as a safe-water programme in Mozambique and a UAE-based project to plant mangroves in Abu Dhabi which is very important to the environment.
"Another message we try to get across is encouraging the use of public transport. We actually have a metro station on the grounds of Emirates Golf Club — we think it is the only one in the world but we are not sure. There are clubs that have stations nearby but not actually on the property so we really encourage the fans to take public transport and come here and enjoy themselves.
"One final key initiative is Liquid for Life, where we provide water for everyone on-site and eliminate the use of single-use plastic water bottles. We have started to do that from a player point of view and with media and officials. We have eliminated plastic in these areas and now we hopefully will encourage the public to do the same as we go forward."
Alongside environmental visions for the future, the on-course action is also set for its latest chapter as some of the world's best golfers battle it out in the $9 million Rolex Series event, with world No. 1 McIlroy the clear star of the show. Corkill agrees that the continued success of the Dubai Desert Classic hinges on its ability to attract some of the world's best players, with the likes of Seve Ballesteros, Ernie Els, Fred Couples, Jose Maria Olazábal, Mark O'Meara and Tiger Woods among those who have lifted the famous Coffee Pot trophy.
"It is the 34th year and it is key to get the best players coming back," said Corkill. "A lot of people have enjoyed this event over the years and a lot of my predecessors have created a great canvas for this tournament. But we have to keep improving and it is important for Dubai that we are up there. Dubai expects the best and hopefully we can deliver once again.
"So having Rory come here is fantastic He is the world No. 1, he has won here twice should have won last year and he is in fine form after some time off.
"But with Shane Lowry, Tommy Fleetwood and the rest of the DP World stars it is going to be a tough week if you want to win.
In-keeping with the future theme, Corkill also oversaw the successful launch of the inaugural Junior Dubai Desert Classic, which took place on the tournament-ready Majlis Course at Emirates Golf Course on Sunday, with Welsh youngster Joe Jones held off a high-quality mixed field featuring some of the globe's best young male and female golfers to claim the title on one-under.
"It has been a plan of ours to get this event up and running for some time now but Covid-19 put paid to that for a couple of years," said Corkill. "So to finally see such a field of this quality get out there and have a winner under par is amazing. We now have done the first one and we can grow from here.
"We have this opportunity at a great venue like Emirates Golf Club to allow these players to play under tournament conditions, which doesn't happen very often, and also let them use all the players facilities. If they are going to go on and become professionals then this is a great experience to help them on that journey and whet their appetite for the future.
"We want to give the next generation every opportunity. We are working closely with the Emirates Golf Federation to help inspire UAE golfers as well and improve their game on a junior global scale. So to give them that opportunity is important and it is great to see so many players from different countries here too."