Hill, second from right in the back row, is set for his England debut.
By Kent Gray
Josh Hill might be the youngest of the four debutants in an England line-up chasing a Boys Home Internationals three-peat in Scotland this week but he's certainly not talking like an wide-eyed rookie.
The 14-year-old Dubai-born +5-handicapper clearly not only feels at home in the company of the United Kingdom's best U-18 players, he expects to excel at Royal Dornoch over the next three days.
Hill will partner Hertfordshire 15-year-old Max Hopkins as England open their defence in Sutherland against Scotland on Tuesday. They'll face the host's duo of Jack Broun and Andrew Thornton in the morning foursomes before Hill is rested for the afternoon singles.
RELATED: Josh Hill leads off our new 'Sand Trap' feature
The Jumeirah Golf Estates product expects to play a full complement of matches on  Wednesday and Thursday against Wales and Ireland after sealing his international debut with eye catching 10th and 11th placings in the England U-16 (McGregor Trophy) and U-18 (Carrus Trophy) Championships.
"I feel like I can compete against all these guys which again gives me confidence," Hill told GolfDigestME.com
"I'm playing five out of the six games so I expect, first time, I'll be a bit nervous, so maybe three or four points hopefully…probably four…maybe even five but, yeah…
"I am a bit nervous heading into the week obviously but I'm excited as it's the first time. I've got to know all the guys in the squad, really nice, really funny. Playing foursomes tomorrow and we've decided, between me and my partner [Hopkins], that I'm not hitting first tee shot so I won't probably be as nervous as if I was hitting the first tee shot. I'm very excited."
Related: Meet Josh Hill, Dubai golf's new whiz kid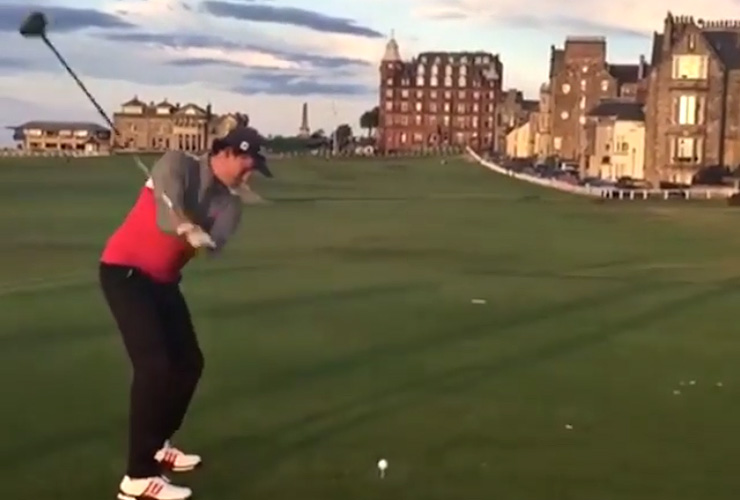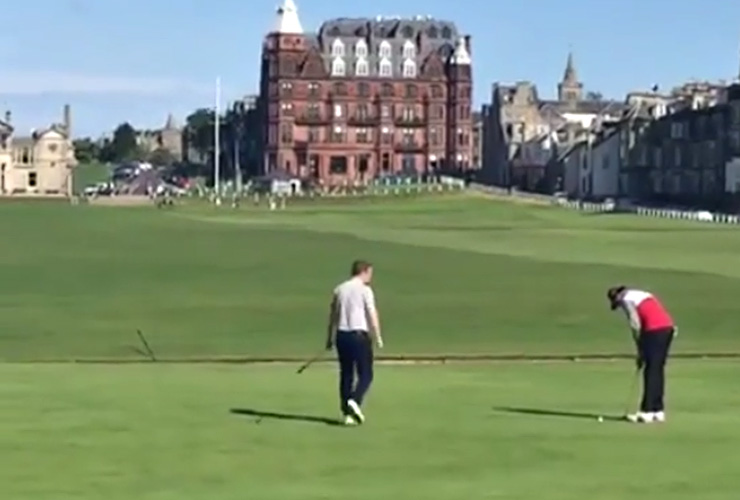 Hill enjoyed his practice rounds on Dornoch which came after a dream loop of the Old Course at St Andrews, a wondrous distraction after missing the cut at the English Amateur Championship at Formby G.C. by a shot.
That setback is all part of a well-charted but very steep learning curve.
"I went onto English Am where I made a triple and double in the first day and finished four over [76], so apart from them two, I was one under. Shot one under [70] the next day and missed the cut by one so it was quite hard to take. They were really bad triples and doubles, but it's a learning experience. I know I could have easily made the cut, just two bad holes and I've missed the cut by one."
Aside from a second round 65 in the Carrus Trophy which propelled Hill into a share of the 36-hole lead, the home-schooled English teen hasn't yet hit his straps during this U.K. sojourn. It makes his call up to the U-18 national squad all the more remarkable.
"It means a lot to be selected for the England team. It shows me that they think I'm a good player and obviously one of the best in England which gives me a lot of confidence for my game going forward."