He's the owner of a powerful swing to go with a unique name and both are clearly to be watched closely.
Dubai-based teen Zubair Firdaus has just scored a 12-month residential scholarship to the Hills Academy in Queensland, Australia on the back of his recent victory at the AmBank International Junior Golf Championship in Malaysia.
The 14-year-old is an elite junior squad member at the European Tour Performance Institute (EPTI) and is reaping the benefits of 18-months hard work at the Jumeriah Golf Estates facility.
As well as topping the 13-14-year-old boys' category in Malaysia, Firdaus carded the top gross score in the under-18s category against 120 competitors to clinch the scholarship worth more than AED 120,000 ($32,000).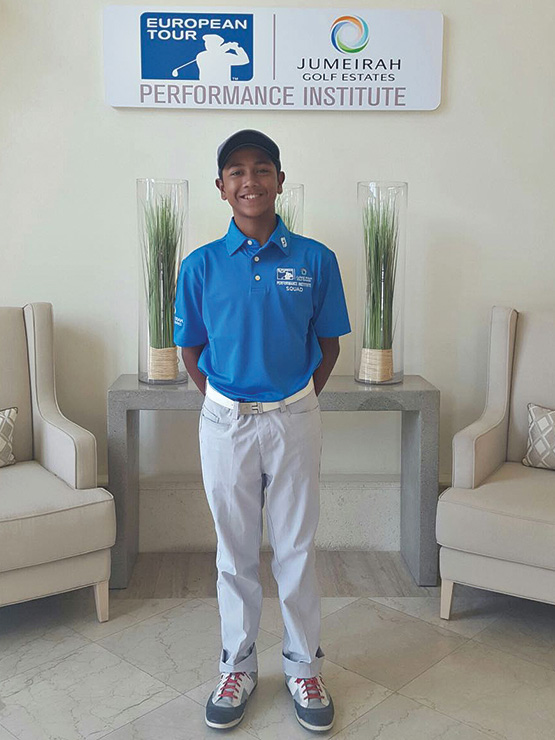 Mark Gregson-Walters, Director of Instruction at the EPTI, sees a bright future for one of his star pupils. As well as the win in Malaysia, Firdaus has also captured the Emirates Junior Open, the Abu Dhabi Golf Club Junior Open and the Sharjah Golf & Shooting Club Junior Open in the past two months.
"At the European Tour Performance Institute, we are committed to developing and nurturing talent, particularly when it comes to the next generation of golfers. Zubair is a shining example of a local young athlete who is talented, hardworking and determined to improve his skills and compete at the highest level for his age group," Gregson-Walters said.
"With the support of our team at the world-class ETPI facility, Zubair has excelled. We are not only proud of his achievements to date but there is genuine excitement about watching him grow, and realising his potential for future success."
Recently voted as 'Golf Academy of the Year' at the 2016 Middle East Golf Awards, the EPTI is a state-of-art instructional facilities offering an unrivalled teaching and practice experience and the chance to rub shoulders with some of the game's biggest names as Firdaus did recently meeting Open champion Henrik Stenson (pictured below on the range at JGE).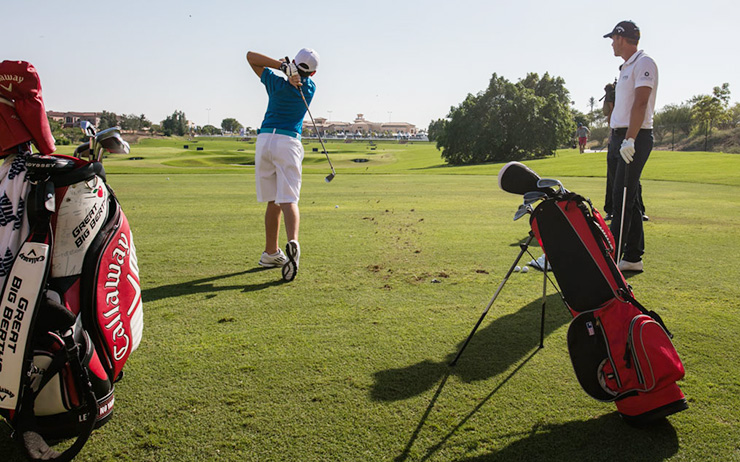 It features the latest swing analysis studios, a full gym with personal trainers, along with wellbeing services such as nutritional consultancy and sports massage.
Main image courtesy Emirates Golf Federation