By Stephen Hennessey
No matter your party affiliation, there's a level of fascination with Donald Trump and his golf game with most of us who play the game. Now you can now bid on the president's old golf clubs — provided you don't mind shelling out a pretty penny.
One of Trump's former caddies, Andrew Lombardo, had been gifted a set of TaylorMade RAC TP Forged irons that Trump had apparently been given by former TaylorMade CEO Mark King. The clubs are engraved with "D. Trump" on the hosel and were on display at Trump National Bedminster for some time, where Lombardo caddied. The engraving is apparently a departure from how Trump's clubs are normally stamped, according to Lombardo, as most of his clubs have "DJT1" on them.
The clubs (3-iron through 9-iron and a pitching wedge) are being auctioned off on RR Auctions, and they're currently going for a little less than $10,000. The bidding will end at on July 12th at 7 p.m., with the final 30 minutes concluding with bidding by anybody who previously submitted a bid.
Here's a look at the clubs: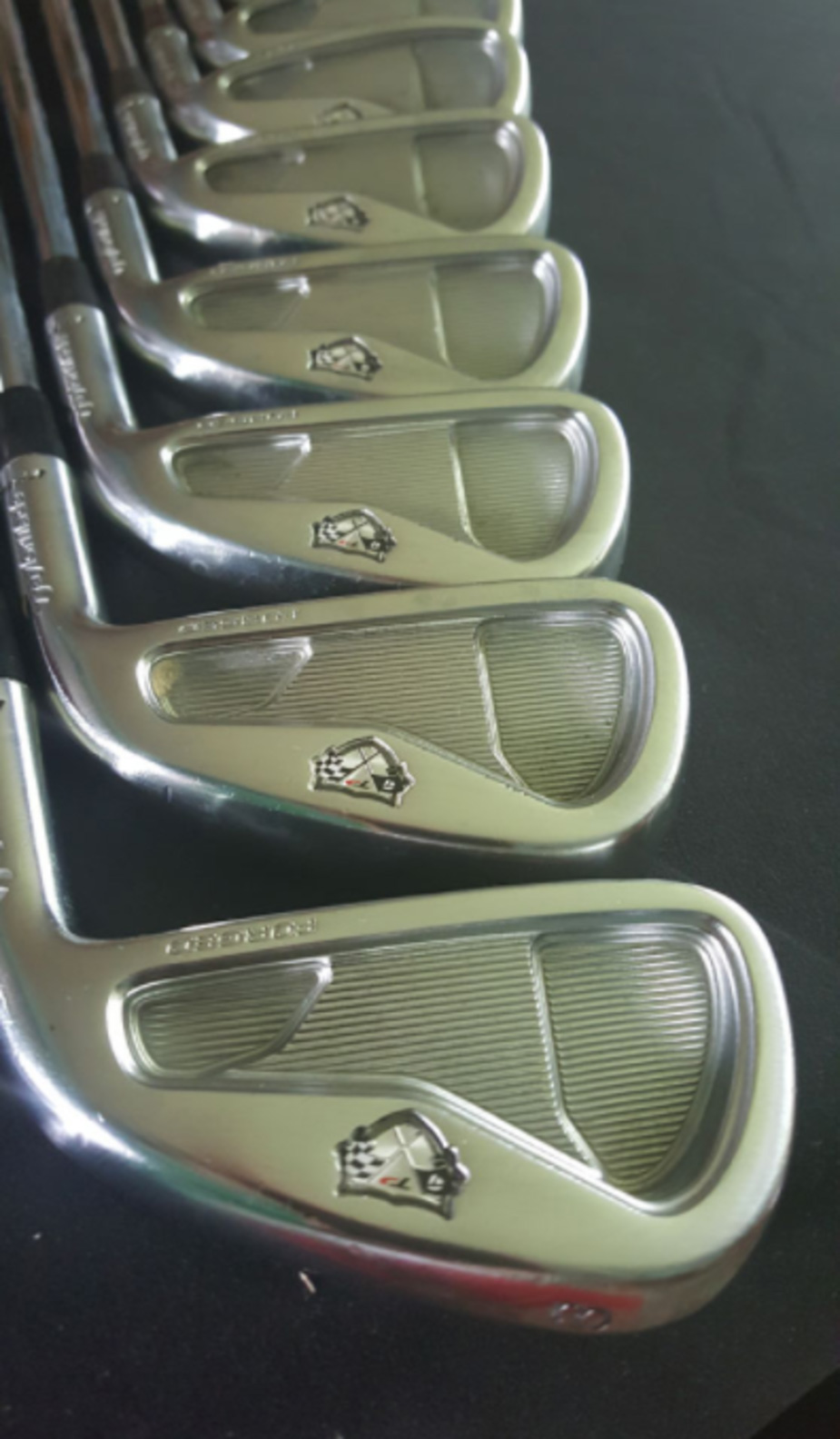 And the engraving: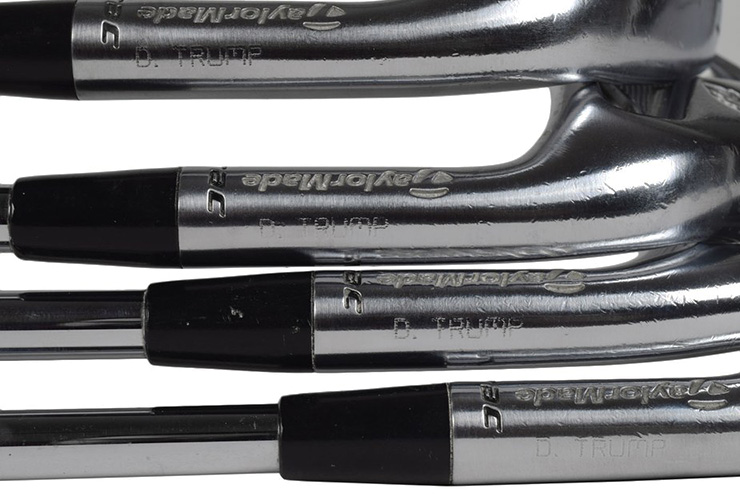 Here's the letter submitted by Lombardo: