Some days you just can't miss no matter how hard you try. Ashok Sindhu (pictured left) and Suresh Shewakramani are pleased that day just happened to coincide with the third round of Xerox Corporate Golf Challenge qualifying at Dubai Creek Golf & Yacht Club.
If they weren't putting out of a bunker on the 8th (and no, that's not a misprint) for a net birdie, they were making five gross ones and scrambling for some unbelievable net gains and par saves on a day when the wind whipped off The Creek and kept the scoring honest.
After kicking on from back-to-back birdies to start their round, it eventually all added up to a net 63, eight under par, and a two-stroke victory over Graeme Doy and Steve Ramsden (Toon Army). The reward was the first of four places in December's 36-hole XCGC grand final on Earth at Jumeirah Golf Estates in Dubai.

Three-handicapper Sindhu contributed four birdies on his home course while Shewakramani, visiting from Emirates GC with his handy 21-handicap, dovetailed expertly, like when he holed that sandy putt on the 8th after both "Golf Tigers" had found the right-hand bunker off the tee.
"We had a lot of fun and we were very lucky. I think the golfing gods where with us today," said Sindhu who was playing with Shewakramani for the first time in the 19th XCGC despite regularly partnering the EGC 21-handicpper in other events.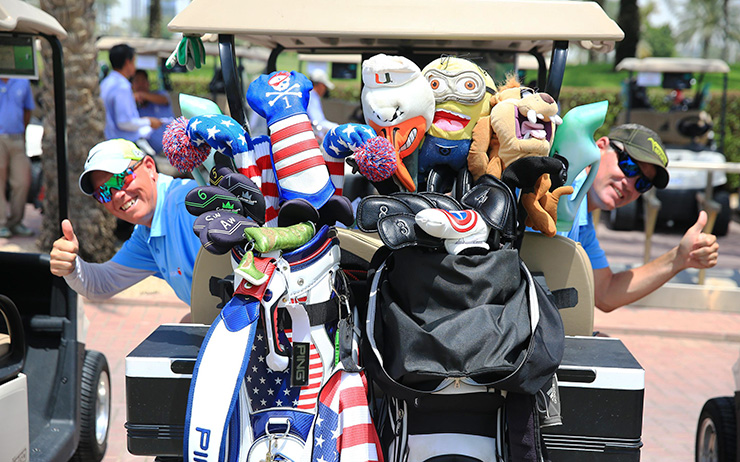 "I think the new format this year [betterball stroke play off full course handicap] definitely demands a combination of a higher and low handicapper but we were very lucky to play this well.
"We never thought we could go so low but we'll take that. The 36-hole final on Earth, that's a special course, one of our favourite courses in the UAE, well presented, so we're really looking forward to it."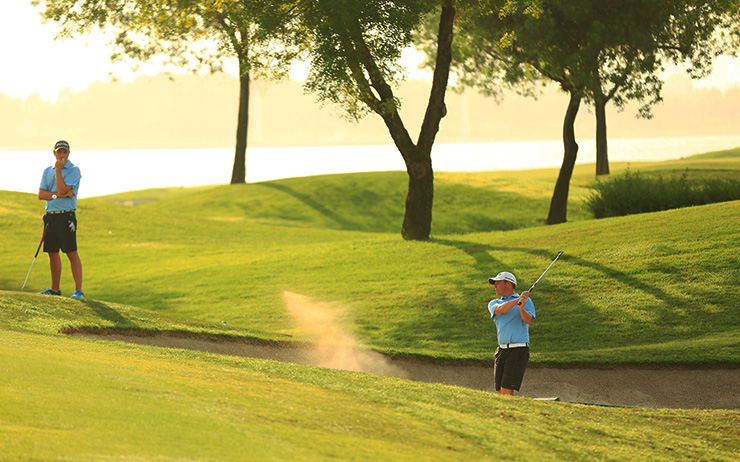 Shewakramani and Sindhu played so well – a gross 70 – that they almost qualified via the XCGC's new City Tower Real Estate Cup division which rewards the days lowest gross pair with a place in the grand final.
That honour went to Creek members Michael Nielsen and Edoardo Galeppini who signed for a two-under 69.
Scratch-handicapper Galeppini and Nielsen, who plays off 7.6, will play in their fourth Xerox grand final and happily so eyeing gross glory.
"We have played quite well in finals without getting anywhere close to be honest…so this is a good initiative," said Nielsen before Galeppini continued.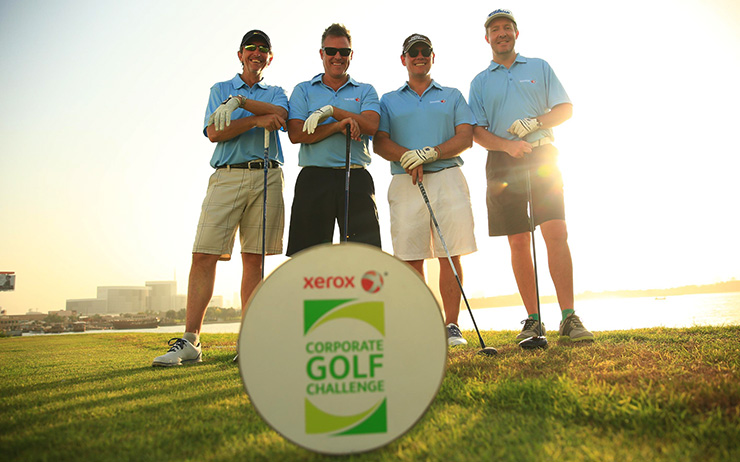 "There are not many tournaments in Dubai where you actually go to the final with a gross prize so its very nice," Galeppini said. "We are really looking forward to it because every year we have qualified we've had a lot of problems for the net."
The Greg Norman-designed Almouj Golf course in Muscat, Oman hosts the fourth round of the XCGC on May 13 before the series, celebrating its 19th season this year, returns to the UAE on May 25 at Abu Dhabi Golf Club.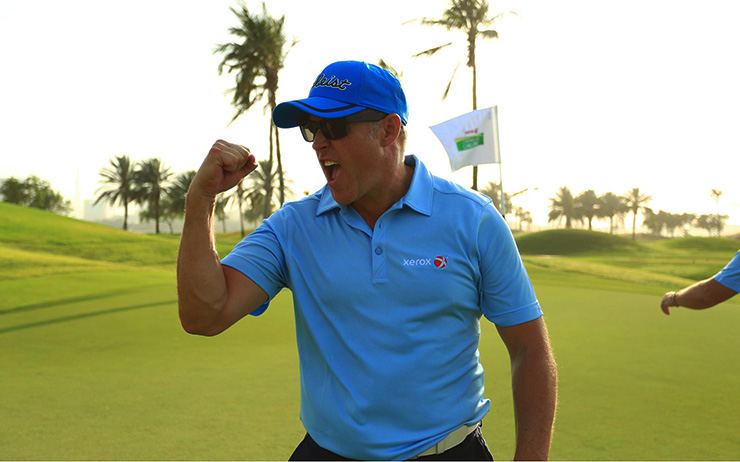 For more info and entry options, visit www.xeroxcgc.com
The multi-award winning Xerox Corporate Golf Challenge, which again returns to South Africa in 2017, is set to announce several new venues this year. Golf Digest Middle East is proud to be the series' official media partner. Key sponsors are IG and City Tower.
19th Xerox Corporate Golf Challenge – Round 3
Dubai Creek Golf & Yacht Club, May 4, 2017
Net qualifiers
63 – Suresh Shewakramani and Ashok Sindhu (Golf Tigers)
65 – Graeme Doy and Steve Ramsden (Toon Army)
68- Chris Darnley and Andrew Smolak (Divot Mix)
69 – Bayer Khan and Qais Qureshi (Mashreq)
City Tower Real Estate Cup
Gross qualifiers
69 – Michael Nielsen and Edoardo Galeppini (Rickmers/Cigisped)