As Emirates Golf Club celebrates its 30th birthday, we talk to Chris May, the man at the helm of the Middle East's spiritual home of golf.
By Kent Gray
Chris May has seen Dubai grow up around Emirates Golf Club and the club and game mature around the dynamic young city. The Dubai Golf chief executive proudly calls the club the "jewel in crown" of Middle East golf and tonight members and special guests will celebrate with an apt Pearl-themed 30th anniversary bash in the Bedouin camp-shaped clubhouse.
Before the bubbly and toasts, Golf Digest Middle East sat down with the highly respected English administrator for his thoughts on the club's role in the development of golf regionally and a city. Having served the game in the UAE for the past 19 years, May is also uniquely qualified to engage in some crystal ball gazing.  He started at sister-club Dubai Creek Golf & Yacht Club in Feb. 1999 before succeeding Mohamed Juma Buamaim as general manager at Emirates G.C. 10 years ago when the influential Emirati relinquished the role to concentrate on the organisation of the Omega Dubai Desert Classic.
The intervening years have been a memorable whirlwind. Here's his reflections:
Thirty years in this region is almost like a 100 years in a more established golfing market and to have sustained and remained relevant for all levels of the game, from professionals through to beginners, a 28 handicap player from Germany or a 45 handicap lady player from Belgium…for it to be enjoyable for them as well as our members…that's pretty impressive in my view and something that stands the club apart.
Some of our members have played it [the Majlis course] literally thousands of times and still really enjoy it when they play it. I think as a golf course it's a fantastic testament to the designer Karl Litten that it's still enjoyable to members and a test to the professionals.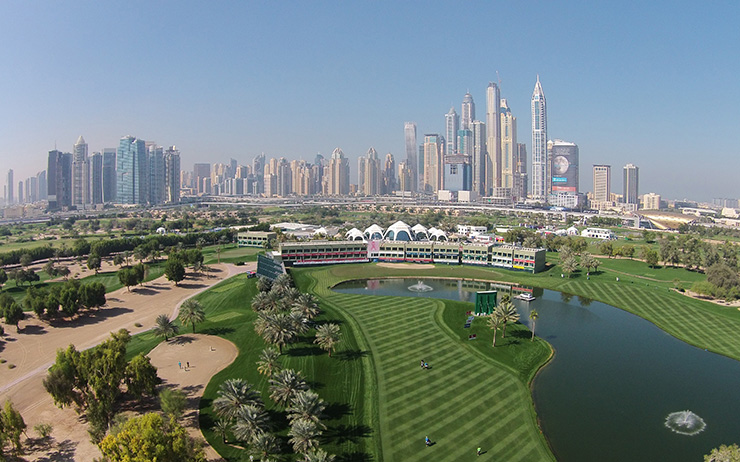 There's lots of memories, firstly how much Dubai has changed since 1999. Obviously the golf industry is almost unrecognisable because there are so many new facilities that have opened since 99 which is great. The game has become much bigger, the industry has become much bigger and Dubai has become much bigger as well so it has been amazing to be a small part of that.
The first week at the Desert Classic in 1999 [the week May started at The Creek], is one of my biggest memories where our club pro Peter Downey was leading the tournament after two and a half rounds. It's a feat that has never been repeated since and is probably never likely to be repeated because club professionals just don't do that. The field included O'Meara, Ballesteros, Olzabal, Monty…all the big names in the European Tour.
The Desert Classic in 2001 at Emirates where Thomas Bjorn, who was a resident of Dubai and spent a lot of his time at the club, obviously stands out. He played every single round with Tiger Woods who was at the peak of his powers at that time and went down to the penultimate hole and Thomas made a birdie to tie going down the last and then beat him on the last. It was an amazing feat, especially in those days when Tiger pretty much won between a third and a half of the tournaments he played in.
We've been very, very fortunate to have some great people work with us in the past and currently. We're very lucky as a company, we have a great retention rate with lots of colleagues that have been with his 10 plus years which, as a member focused club is really, really important because that member recognition is really important. Even for overseas tourists who come back on a regular basis, they get welcomed as if they are long-lost friends which is really important for us and I think for any service industry, is to get that welcome right and I think we have some key people in the right jobs who make a big difference every single day.
I'm also very happy to have worked with some amazing people in the last 19 years that have subsequently gone on to great jobs which I think is always a great testament to any organisation. I'm probably most proud of one of my former colleagues, Shona McRae who now works for the R&A and goes around the world educating people on the rules, seminars, and indeed officiates at many of the majors. To have achieved that from being effectively golf operations manager at Emirates GC and the Creek is a pretty amazing achievement. There are lots of others who have done great things but she sticks out as being one.
Related: Emirates Golf Club returns to No.1 in the Top 10 Courses in the Middle East rankings
More recently we've been focused on developing Emirati colleagues which key for the growth and development of the game, sustaining the longevity of the game in this part of the world. We need to have more Emiratis engaged in the game of golf, we need to get more young people involved in the game of golf. That needs one of our core focuses over the next few years to be sure.
What makes it such a special place? There's lots of things to be very honest. The Majlis golf course is really the jewel in the crown of golf in this region. The first grass golf course, it was and still is a very relevant desert golf course. The amount of turfed grass area is still the smallest of any of the golf courses that have been built I the region, so it really was built, not only as an iconic golf course, but it was designed very much with the environment in mind.
I think we've got a great amount of loyalty from our membership and colleagues and it creates a really special environment. For many people it really is their home away from home and I say that from a colleague and a member perspective. Many of our members I think spend more time at the club than they perhaps they do spend at home. That's great.
Emirates Golf Club, in a very changing, dynamic city, the golf club has remained relevant, it's continued to invest through the stewardship of wasl [wasl Asset Management Group] and remains at the pioneering end of the market. Obviously the new restaurant renovations that we've done have really helped and so I think it has continually developed to adapt to the changing market conditions and needs of a very dynamic city.
Yes Emirates Golf Club has changed, but at the same time its also remains a constant for many people in a city that does change very quickly.
I think one thing you can be fairly safe in saying is that Emirates G.C. will still be at the centre of the golf industry in 30 years time. I think its location is now one of the key strengths. When it was built, everyone probably thought Sheikh Mohammed was probably a little crazy building this golf course way out of the city centre but now it's right in the heart of the city, it's well established in the world's top 100 golf courses and I think the continued investment in the facility will enhance that position.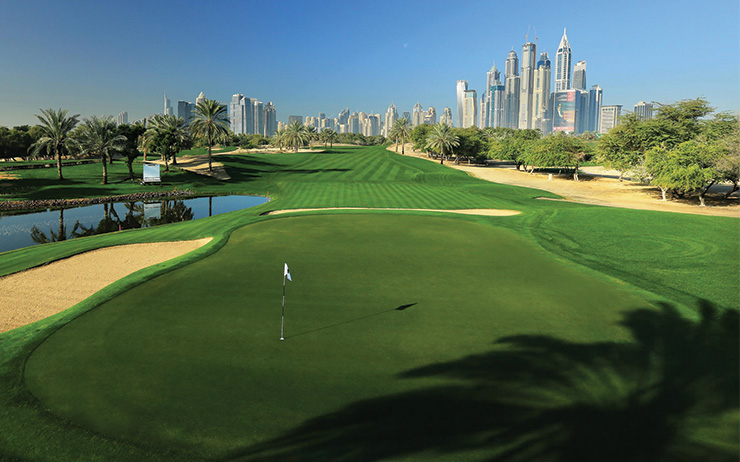 You'll definitely see growth in the industry, you'll definitely see some much stronger junior initiatives to bring more people into the game. One of the initiatives that we're bringing in, TopGolf, it's going to be making that funnel to attract golfers to play on the grass course that much bigger.  We have to do that.
Related: Emirates G.C. to open Middle East's first TopGolf facility in 2019
We will see in 30 years time, for sure, an Emirati playing on the European Tour and perhaps even the PGA Tour which I think is something we've always wanted to see. If you look at some of the expatriates that have been through Dubai, you're just starting to see that now. In the early days we had Ross Bain, we've now got Sebastian Heisele who's a three-time Emirates G.C. champion and now has got full European Card. That will help. Rayhan Thomas is another who has done very well and I think the momentum these people will have, it will create more golfers. But it will be a very proud moment when we manage to achieve our first UAE national professional representing the UAE on one of the professional tours and I think that shouldn't be too far away now.
Thirty years ago, golf in the Emirates was played on sand. Emirates Golf Club was referred to as the Desert Miracle when it opened as the first grass golf course in the Middle East in 1988, and since then has hosted many of the world's finest golfers and celebrity guests. Emirates Golf Club now ranks among the best in the world, with an extremely strong and loyal membership base, the Club has won countless awards and has been the pioneer of placing Dubai on the world golfing map as a global golfing destination.   I am extremely proud to be part of such a great Club in this very special year"