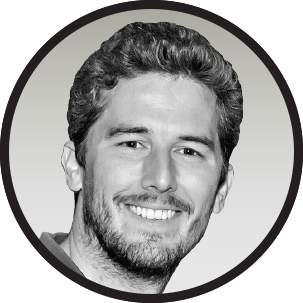 By Robbie Greenfield
As someone who loves golf, I am both very proud yet sometimes a little embarrassed by how our game stacks up against other sports on the global stage. On the one hand, I believe there are few sporting spectacles that can match the intensity, the drama and the sheer unpredictability of golf at its finest. By that, I mean the best Sundays at a major (Henrik vs Phil being a recent example) and the long list of Ryder Cups that have gone down to the wire.
But then there's the negative side – the feeling that golf is mired in problems entirely of its own making and becoming increasingly peripheral in the post-Tiger Woods era. There are the frequent rules fiascos, like the one that farcically dominated the final round at the U.S. Open, the bane of slow play and golf's general reluctance to modernise and accept that changes need to be made to appeal to a younger, more demanding audience. Golf and its players can appear detached from the wider sporting community, evidenced by the widespread refusal by many of its top players to embrace golf's return to the Olympics.
Should golf be an Olympic sport? It's an endlessly debatable point but in truth, those still stuck on that argument cannot claim to have the game's best interests at heart. The Olympics may not have the power to unite a single nation in the same way that the FIFA World Cup does, but no event on the planet has the capacity to better capture the imagination of the wider public than the Games. And it's not even close. The Olympics is an utterly immersive celebration of the very best of sport and its most dedicated and talented athletes, and this year, golf got a chance to be a part of that show. How could that be anything other than a wonderful opportunity?
I understand why Rory McIlroy snapped at the Open Championship after fielding probably his 1,500th tedious question on the Olympics. But in saying he would only watch the events "that matter", McIlroy entirely missed the point. They all matter. Every medal adds to a country's tally. Every Olympian, from Michael Phelps to Justin Rose, is part of the wider, national effort. And if tennis – another individual sport with four majors, a Davis Cup and a host of other tour events to mirror golf's own set-up – can place a gold medal right up there alongside Wimbledon and Flushing Meadows, whose to say golf can't finally find its fifth major?
You only have to see the tears shed by both Novak Djokovic in defeat (describing his early loss to Juan Martin Del Potro as among the toughest of his career) and double gold-medal winner Andy Murray in victory – to instantly appreciate that this prize is every bit as precious as a grand slam. And I would love to know if Rose's gold yesterday was indeed more special to him than his only major to date at Merion three years ago. I think we might be surprised by his answer.
So, after all the debate, the drop-outs and the negative headlines, the Olympics staged a golf tournament, and it came good. No disrespect to Marcus Fraser, but this event needed Henrik Stenson going toe-to-toe with Justin Rose down the stretch. It needed to be a great advert for the game, and it undoubtedly was. The Gil Hanse golf course was a revelation, and I'm hearing that his layout here in the UAE at the Trump International Dubai will be every bit as good.
But more importantly, the players embraced it. This wasn't a sideshow at some outpost miles from the Olympic Village. Sunday's final round was a 15,000 sell-out, which for a non-golfing country like Brazil was mightily impressive. And clearly judging by their willingness to excitedly pick up players' balls, many of the spectators had never so much as set foot on a golf course before. Martin Kaymer and Sergio Garcia both called Rio 2016 the greatest week in their careers. Matt Kuchar said he had never been so proud to finish third. This was no run-of-the-mill tour event.
And at the climax, we saw a piece of skill from Justin Rose that epitomised everything that is so great about this game. A pitch on the 72nd hole when everything was on the line – it was a stroke that called for both enormous skill and nerveless execution – and was worthy of golf's first gold medal in 112 years.
A short while after that, Tiger Woods was offering his congratulations to all who took part and Jordan Spieth (somewhat sheepishly) followed suit, stating his goal to qualify for Japan 2020. We can only hope the Zika virus hasn't found its way to the Far East by then. Something tells me there might be some humble pie on the menu at a few press conferences over the coming weeks.