By Robbie Greenfield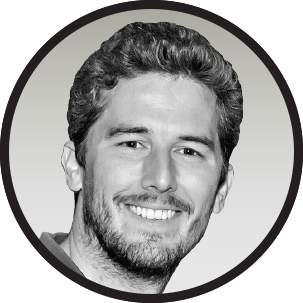 No one knows what kind of lasting impact the Olympics will have on golf, which makes its return to the planet's foremost sporting spectacle in Rio de Janeiro this summer after an absence of over a century. Unfortunately, golf might give up its seat at the table before any real impact – positive or otherwise – can even be measured.
As it stands, golf will be played at The Olympics in Rio this summer, and in Japan, four years down the line, with a vote due in 2017 on whether to extend its participation. In other words, it only has this upcoming Olympic Games, and a grand total of 72 holes to make a really good impression. Let's hope the tournament itself does a better job of this than a build-up that has largely been mired in controversy.
The sport's governing bodies fought tooth and nail to earn golf a spot at the world's most-watched sports event, convinced that this added exposure could bring new people to the game and give golf a much-needed platform for growth.
It's a formula that has worked well for tennis. While no one in that sport would argue that an Olympic gold medal supersedes a grand slam title, the Games has nonetheless carved out a special place on the tennis calendar. Andy Murray's triumph on his home soil at Wimbledon in 2012 was the catalyst that propelled him to his only two grand slam victories to date, the U.S. Open later that year and then Wimbledon, on the very same Centre Court in 2013.
So clearly, golf has a tremendous opportunity for a much-needed boost to its popularity and global stature, not to mention a prize that could one day rank among the most cherished in the game. And so far, a general indifference to golf's place on the Olympic roster among both players and influential voices within the sport has seen enthusiasm fight a losing battle with skepticism. 'Golf is not an Olympic sport' is the go-to refrain, with more pressing priorities in the midst of a crowded schedule the favoured excuse of those players, such as Adam Scott and Charl Schwartzel, who have been quick to announce that they will be nowhere near Rio.
And on the surface at least, they are right. Golf certainly doesn't fit the mold of an Olympic sport, but then the same could be said of almost any discipline outside the traditional realms of track and field, cycling and swimming. So do golf's Olympic credentials really matter here? Instead of making sure the top players had fully bought into the push to get golf back in The Games and the potential benefits this could bring, so far all we've seen is one negative headline after another.
We're now in the embarrassing position where players are either openly rejecting the Olympics, or merely lukewarm about its appeal. Earlier this month Rory McIlroy (who has warmed to the cause after the blunt comparisons he made between a gold medal and a major earlier this year in Abu Dhabi), voiced his concerns over whether golf will remain an Olympic sport beyond 2020. And I'd say the chances are starting to look slim. If golf doesn't wholeheartedly believe that it deserves to be there, why should the International Olympic Committee?
If golf's rulemakers had been more imaginative with the format, this pessimistic outlook could have been avoided. The Olympics was surely crying out for a pairs format that could conjure the same kind of patriotic energy that we see in the Ryder Cup. Better yet, it was a perfect chance to bring the men's and women's games under the same banner with a mixed contest. How great would it have been to see Jordan Spieth and Lexi Thompson go up against Jason Day and Minjee Lee in a foursomes or betterball event? Golf had the opportunity to bring something unique to Rio, that could excite both the players and the fans. Instead, it will be another routine 72-hole stroke play event.
For all the effort golf has made to get there, it appears whatever opportunity the Olympics may afford is in danger of being squandered anyway.