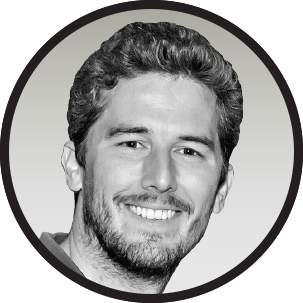 It's fair to say the Americans are taking this particular Ryder Cup quite seriously. Vice captain Tiger Woods has allegedly been losing sleep over possible pairings and Jordan Spieth has said that winning the Ryder Cup is a much bigger priority than defending his FedEx Cup title as the hype train bound for Hazeltine gathers momentum.
And who can blame them? For Team USA and its notorious 'Task Force', this Ryder Cup is no laughing matter. A record of eight defeats in the last 10 outings (when they have often gone in with a significantly better side on paper) has to rank as one of the most unenviable in all of modern sport. Colin Montgomerie gleefully told me two years ago that if the USA were to lose this one on their home turf, they 'won't want to come to France [in 2018]'. 
Paradoxically, the more seriously the American team takes the Ryder Cup, the more likely they are to lose again
The U.S. are doing everything they possibly can to ensure victory at Hazeltine. They're plotting, they're planning, they're conference calling, and no doubt they are tailoring the course to the exact specifications that will most suit their players. Even a choreographed drinks party at Jack Nicklaus's house has formed part of this new, winning attitude to the Ryder Cup. 
What they cannot buy for love nor money is the unshakeable confidence held by the Europeans that they know exactly what it takes to win this event and whatever off-course intangibles dictate the outcome, well, the Europeans just get it, and the Americans don't.
Paradoxically, the more seriously the American team takes the Ryder Cup, the more likely they are to lose again. What they need is faith in an environment that will allow them to play their best golf. It's like a football match between two sides where one manager is still trying to work out his best formation and style of play, while the other has been drilling the same philosophy for decades – the golfing equivalent of Roy Hodgson versus Pep Guardiola.
I was at Gleneagles two years ago, and that final U.S. press conference was painful to watch. How could there have been such a disconnect between Tom Watson and his most senior player, Phil Mickelson, to the point where it sparked such open rebellion? Juxtaposed with Paul McGinley's relationship with his tight-knit team, it was impossible to go along with the idea still propagated by many experts that Europe just 'hole more putts'. Anyone who thinks the Ryder Cup is a mere putting contest really doesn't understand much about the psychology of team sport.
Amusing as it was for us Team Europe fans, the U.S. needed that Task Force. It was a jolt in the arm, a recognition that they couldn't carry on lurching from one set of captaincy styles to another. Davis Love's role as skipper this time round may be familiar, but not much else about the U.S. approach will be. And crucially, they've been presented with a gilt-edged chance to win this 2016 contest against a weak-looking European side whose big guns – Justin Rose and Henrik Stenson aside – are not playing as well as they were two years ago.
The likes of Danny Willett, Andy Sullivan, Rafa Cabrera-Bello, Matt Fitzpatrick and Chris Wood are fully deserving of their place in the side, but that's a lot of rookies for Darren Clarke to manage (with at least one more rookie likely to take one of the three wild card spots). Meanwhile, when you consider that at the time of writing, world top 10 players Rickie Fowler and Bubba Watson weren't even in the U.S. team, the superior strength in depth clearly belongs to the Americans. They have two of the world's top three, and their highest ranked player (even based on the likely wild card selections) is Zach Johnson at World No.24. No fewer than half of Europe's likely team is ranked outside that mark, and in terms of world ranking average the USA is a cut above, 13.41 versus 25.25.
Supporters of Europe will point out that having a stronger team of individuals has seldom helped America in the past. But this time, with a vociferous home crowd behind them and a Task Force-sized point to prove, I think it has to. Europe – sport's most unlikely underdog having won six of the past seven contests – will relish that tag and this will be a typically nailbiting contest with all the volatility that we've come to associate with the Ryder Cup. But ultimately, I think the superior fire power of the American team will get them across the winning line.