Royal Golf Club has been temporarily closed due to "intense, unbelievable" flooding after heavy overnight rain in Bahrain.
The front nine has been hardest hit by the 38ml rain fall with the approach and green on the par 4 8th hole worst affected. Pictures and video supplied by Phil Waine, Royal GC's Director of Golf, shows water cascading down from a nearby road across the putting surface into what resembles a lake.
Royal GC's agronomy team, headed by Irishman William Evans, have put in a herculean effort sand bagging around the 8th to try and deflect the water into a natural wadi that runs between the 3rd and 8th holes.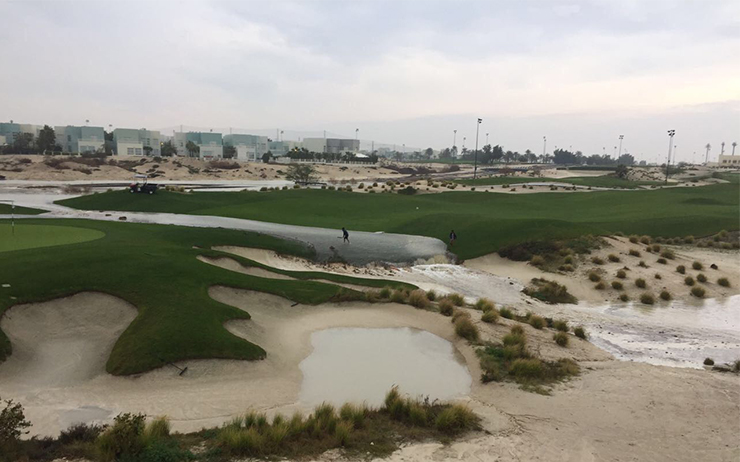 A car driving into the club is seen pushing water that nearly reaches its bonnet. The club has suffered some water damage in its restaurant and there are fears the perimeter wall at the front entrance may collapse as it is under water and the land around it is starting to subside.
"It's intense, unbelievable…unbelievable," said Waine.
"We've had quite a lot of rain through the week but not too bad and the course was playing okay. But at 5pm last night it started drizzling and just got heavier and heavier and it's gone all the way through the night.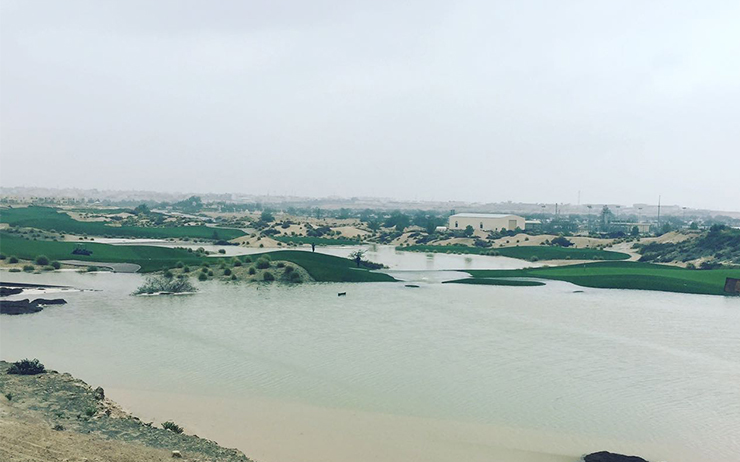 "Rain is not unusual here but I've spoken to a few people who have lived here a long time and they've never seen anything like this. So it's a bit unique."
The entire agronomy team had been called in to divert the water and begin the clean-up.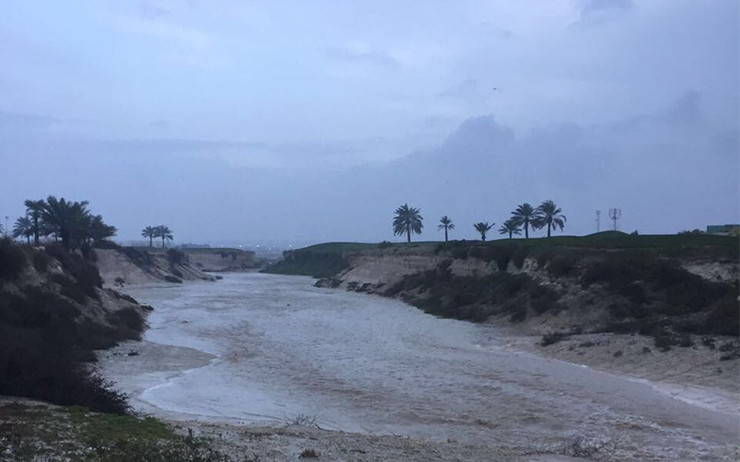 Waine is hopeful the disruption won't linger.
"We're closed now obviously but I think we'll be open tomorrow."