Mohammed Haflan Mokhaza and Ruzani Nashrom AB Razak have qualified for December's Xerox Corporate Golf Challenge after winning the fourth qualifying round in Oman.
Representing Team Boyo Malaya, Mokhaza (pictured above with Titleist cap alongside Onside Sports Steven Munro) and Razak carded a seven-under-par 65 around Almouj Golf course in Muscat to win the betterball strokeplay event by two shots.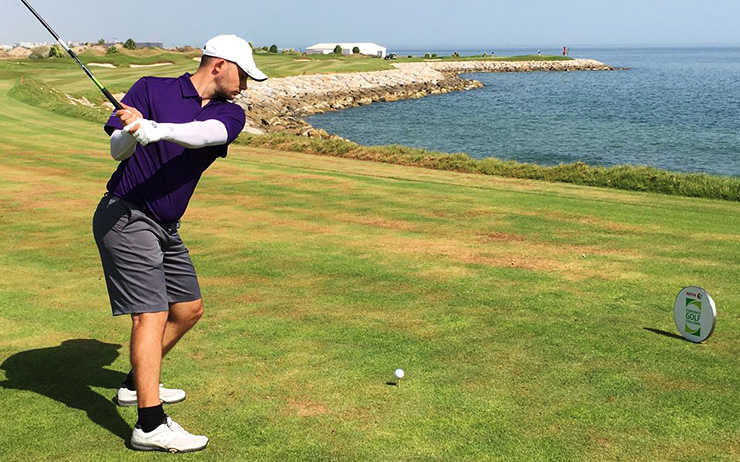 Tenzin Tsarong and Fiaz Riaz (Team Mohamed Riaz) finished second but it was a close run thing on countback with five other teams also signing for -5, 67s.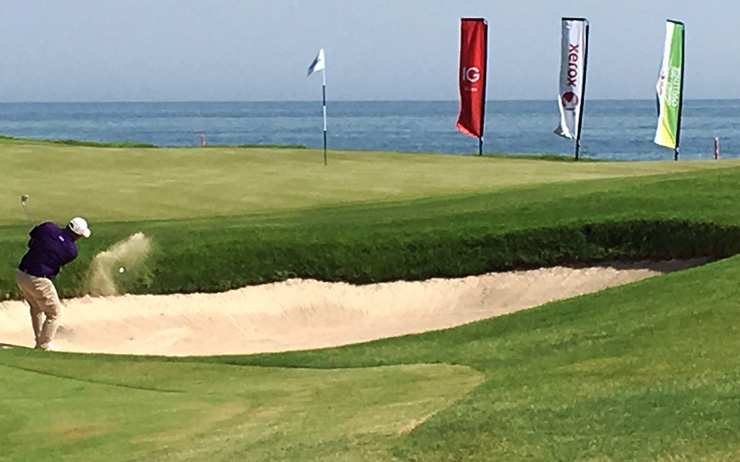 Mokhaza and Razak will be joined at the 36-hole final at Dubai's Jumeirah Golf Estates by Almouj's gross winners, Allan Middleton and Lynn Casey (pictured right in main image above). Playing for "Still Game", Middleton and Casey posted an even par 72 to earn their place in the City Tower Real Estate Cup division on the Earth course at JGE from December 16-17, 2017.